MAZDA-COTR. Newsletter #10. Season #14. Day of Thunder.
Powered by MAZDA

Bikes washed, lubed and ready to race COTR #6 this Sunday at Western Speedway..

Newsletter #9.
Day of Thunder Preview
Crosstoberfest Review
Provincial Cyclocross Championships Information
Newsletter formatting: A long time reader and sometime racer sent me a note about the BIG left hand margin on our newsletters when they come by e-mail (Mobile formatting is a totally different issue we will get to in the off season). Our publishers have been working on this issue within the Mail Chimp platform but even though everything is clicked "Align Left" we still have that margin happening. Our apologies for making you scroll over. We will keep working on improving that situation.
The Warm Ups.
A lot of photos from Crosstoberfest this week. With the amazing weather the cameras came out. Look for the links down below.
A special thanks from Jade Blouin-Comeau's mom to Chad Grice for coming to the aid after her crash at Bowen Park. It is always feels great to be a part of this community when people are so helpful and caring.
Repeat: We have been pumped on the increase in riders in OPEN with The FREE JUMP up for Women at Cross on the Rock. Lets keep that rolling for the last two race. Make sure you keep your normal race number and timing chip but let the registration crew know you are doing a second race. Guys this option is also open to you but…..it is $10 (still a great deal). (Also note this is good for someone racing Launch that wants to try a second race as well)
Pre-Registration for Day of Thunder (and your only chance for getting a call up) closes at 6:00 on Saturday night.
Keep an eye on our Facebook page leading into the race for all the updates and the latest news.
1. Day of Thunder Preview
Norm's Notes.
The use of Western Speedway at Cross on the Rock goes back to 2011 and the Ricky Bobby Cameron (for Cameron Law) Cross. Check out the results here: http://www.crossontherock.com/php/race-results/?raceid=36
Since that amazing day of racing with the Dilly Bar Hand Ups this venue has been used every year. We love it!! Check out the Elite Men's podium from our very first year. We sure hope Tyler Trace is coming back again (and Russell Anderson)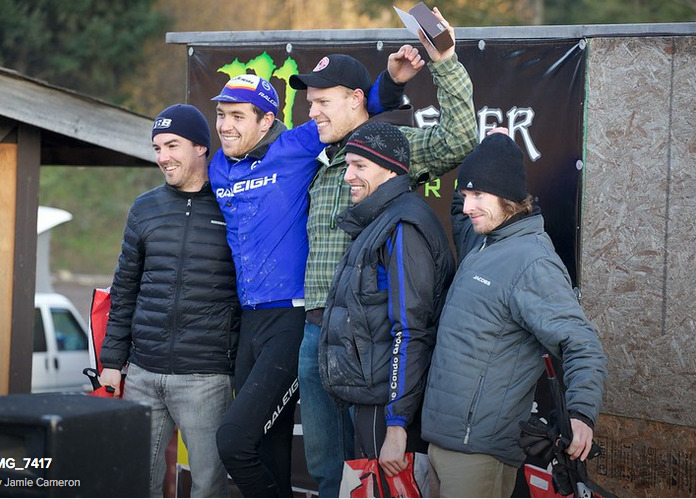 Location:
Western Speedway is located just outside of Victoria in Langford @ 2207 Millstream Rd, Victoria, BC V9B 0J7. Pretty straight forward to locate using your preferred map service and lots of parking in the main lot near the Speedway. Once you turn off Millstream Road into the venue follow the signs for the Speedway which is located in the back right corner of the massive parking lot. See map below for where to park.
Venue Facilities:
See Venue Map for more details
Registration – located indoors under the grandstand.
Washrooms – there is a smaller washroom facility available on the infield near the team tent area as well as massive indoor washrooms under the grandstand near registration.
Parking – IMPORTANT NOTE – a portion of the massive parking lot is booked for Ambulance driver training, so please be courteous when pulling into the complex. Overflow parking is available should it be needed. See venue map for more details.
Food:
The best waffles in the business, Wannawafel (https://wannawafel.com/ ) will be on site serving up tasty Belgian inspired goodness.
Saltchuck Pie Company (https://saltchuckpies.com/ ) will also be on site for the race, serving up a variety of different pies… meat and sweet!
Team Tent Area:
There will be a designated tent set up area close to food trucks and finish line area on the infield of the race track. See venue map for exact location.
Team tent space is limited. First come first serve. No parking in the Team Tent area.
Arrive before 9:30 AM if you want to drive onto race track, drop off tent, and then return to main lot to park. There will be no racer parking spaces available on the infield.
Event Sponsors:
A massive thanks to our extraordinary event sponsors for supplying all the race tape (so much race tape!) and a huge amount of prizing.
Lazer Helmets (https://www.lazersport.com/en)
Shimano (http://www.bike.shimano.com/)
Pearl Izumi (http://www.www.pearlizumi.com/)
Pro Components (http://www.www.pro-bikegear.com/en-gb)
Course Description:
To keep things exciting and fresh, this year's COTR course will feature a slightly adapted version of past COTR events at Western Speedway and 2015's SSCXWC (Single Speed Cyclocross World Championships) course. Probably with less boats, snow, or shortcuts, but ya never know!
With a wide motocross style start on dirt, a paved finish line straight away, and every other type of surface in between, the course will be a fun but technically challenging mix of slow, fast, and really slow with a number of potential on-off bike sections thrown in for good measure.
Venue Map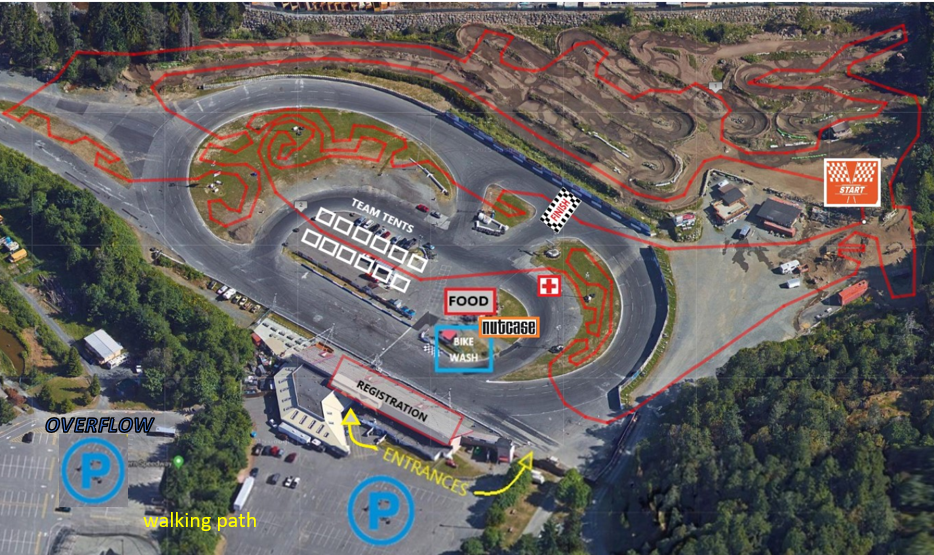 Awesome Event Poster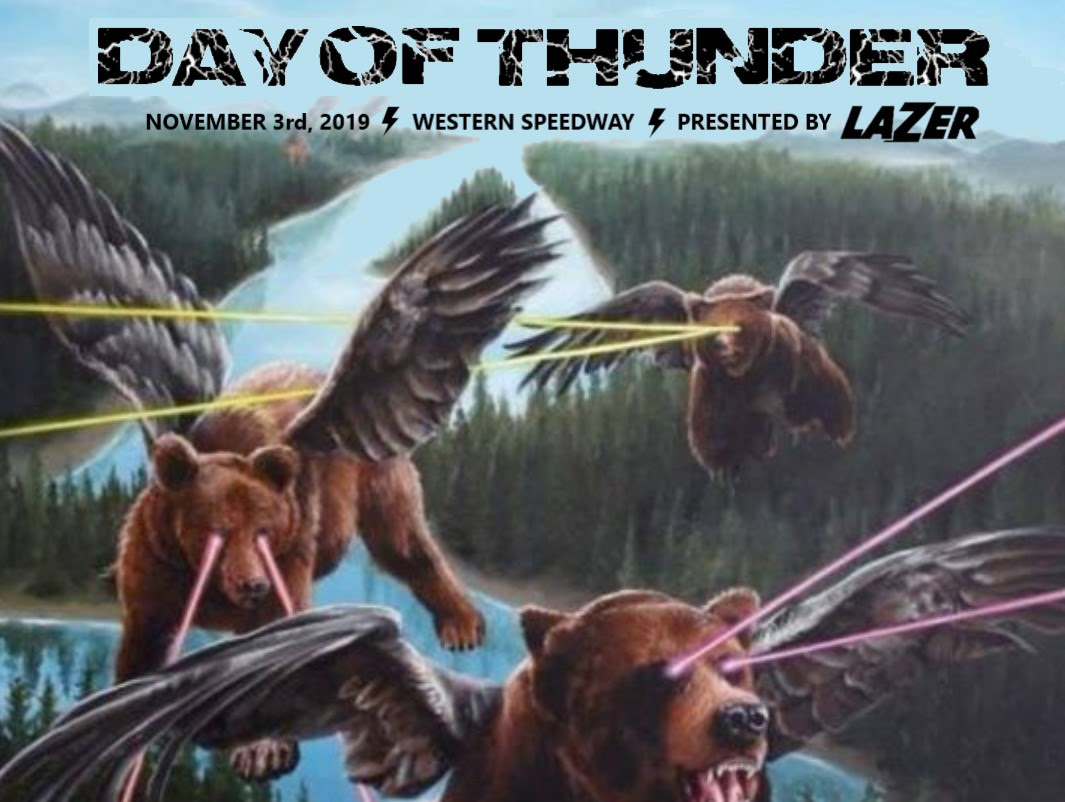 2. Crosstoberfest Review
Norm's notes
It was so great to be greeted with an amazing sun rise over Transfer Beach on Sunday as we previewed the course and put the final touches on set up. I know we ALL LOVE the mud but in cases when we are running a race so late in October and it is a beautiful public venue it is much better all around to have good weather. Ladysmith has always been super supportive of this event and this year was no different. They went out of their way to make sure we were well taken care of. Thanks to everyone for coming up. We know that the weekend before Halloween can sometimes be a busy one socially so to have such a great turn out for the series is great!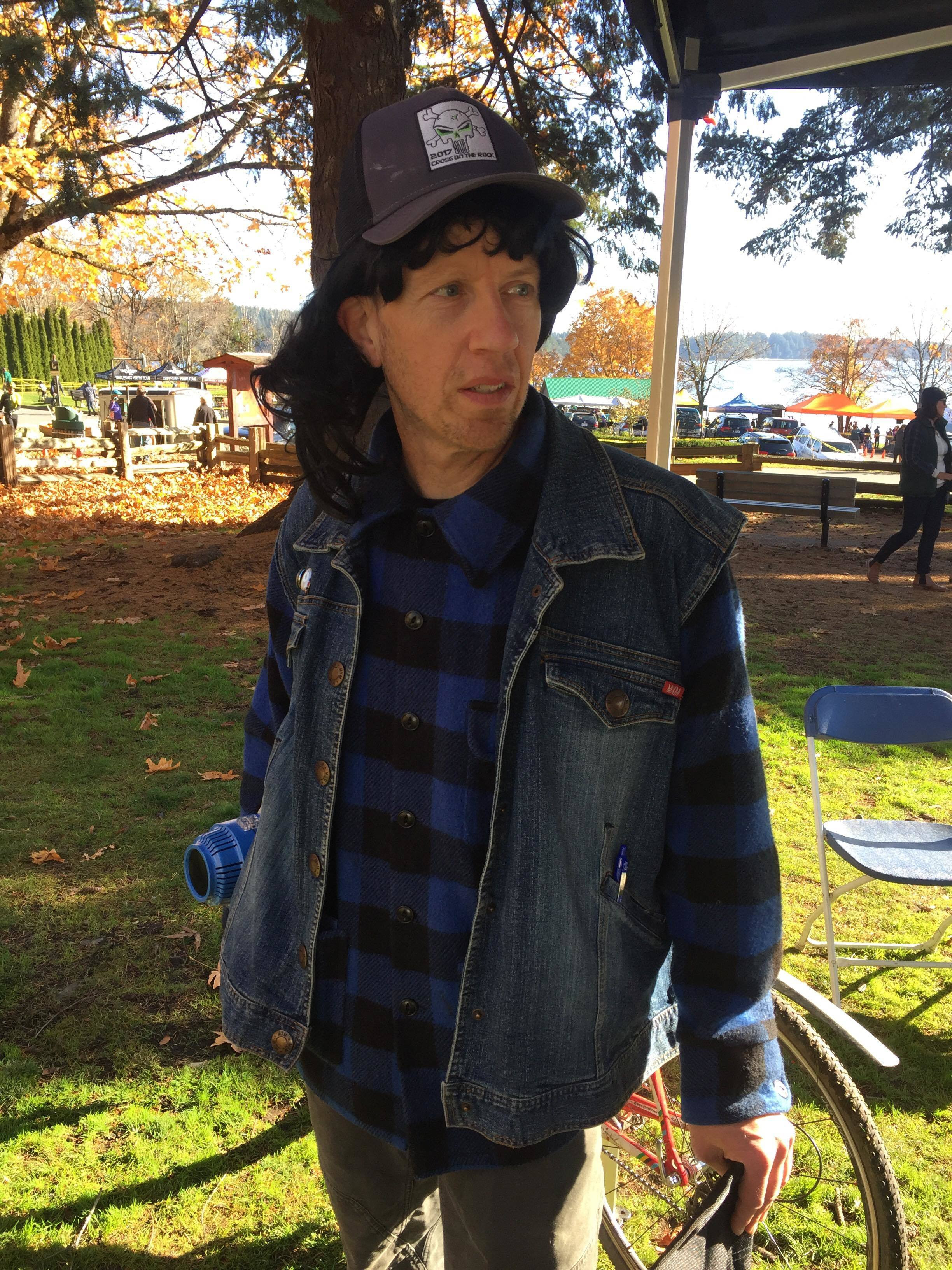 Photos and Photos and Photos Links!!
Photos from Sean Voigt (One of Mazda representatives). Some great shots of the Lil'Nutcase race.
Photos from Luke Hubner of the OPEN races (more of the Masters coming later)
Review from the race directors Mike and Tara
Hi everyone!! Crosstoberfest 2019 is in the books and you guys and gals made it happen!!
Mike and I wanted to send an enormous THANK YOU to you!!
Thanks to the hard working crew on Saturday night of David, Ethan, Shawn, Manny, Heather, Michael and Jack, Evelyn, Shannon, Sue, Tiffany, Todd and Trevor. Little Jack Gregory will go on record for being the youngest volunteer in the history of Crosstoberfest!!! Ethan set a strong example of what Jack can aspire to be at the ripe old age of 7!! Everyone just jumped in and designed the course!
It seemed like all the racers enjoyed it, there were several challenging and tricky bits and such a beautiful palette of a park to work with!!!
That leads into the next special THANKS! This one is to the Ladysmith Parks and Recreation department and the Town of Ladysmith. This race could not have happened without their support. They were also so keen about this that several of their top notch staff even came and volunteered! Thanks to all of you… Sue, Shannon, Clayton, Tiffany and Ryan!
And now, the main event!!
Manny, Heather, Todd, Tiffany, Helen, Suilven, Jenna, John, Ryan, Jen, Edric, Kristin, Clayton, Sue, Shannon, Ryan… i can safely say, for most volunteer positions there were moments of laughs, multi tasking, dealing with challenging issues, appreciation for how tough standing all day can be as a volunteer… all of these things! Thank you for working through all of these things to help make this event happen!! All of you took on many different jobs and just rolled with it! YOU, each of you, made this day what it was!
This was an especially wonderful crew of versatile people !!
Much appreciation to Tycho and Tessa for taking over course design for the kids course!
Thanks to Medix, Wannawafel, TacoMania, and the Ladysmith Bakery for safety, food and prizes!!
And… to Norm and Wendy (and Patrick)… thank you for all you put into the series.
Ok… before I get too sappy…
THANKS.
If you have any feedback please do not hesitate to give it.
(I will have more safety vests next year).
Sincerely,
Tara and Mike
3. Provincial Championships Information
If you are planning on racing the BC Provincial Championships in Kelowna on November 10th they have published the tech guide. This has all the information you need.
https://cyclingbc.net/news/2019/10/18/school-of-hard-knox-2019-bc-cyclocross-championships-pb-chainline-cycle/
Registration CLOSES on November 7th.
Cross on the Rock is an ISLAND series and the past support we have received from our island community is awesome. Lets keep it up in the future as it is what drives this series and makes it special. PLEASE SUPPORT THE SPONSORS. These are local businesses and companies that support local businesses. On-line companies, amazon, big business (besides Shimano and local dealers of MAZDA) do NOT support community events.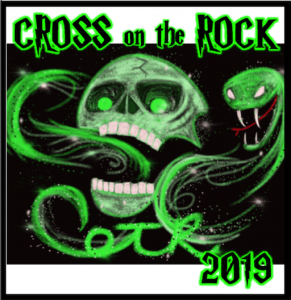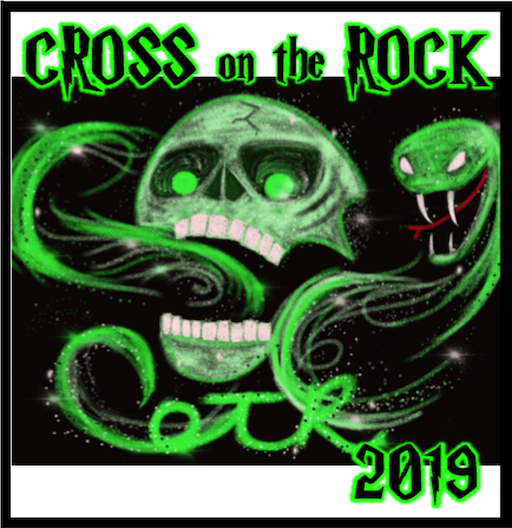 Cross on the Rock is organized by the council of cross and supported by a lot of bike shops and awesome people.
The kids these days can jump anything! While most of the racers were barely making it over this rise Carter was getting some serious air! Good luck to Sean Lunny, Carter, Emily and Sam at the National Championships this weekend in Peterborough. (Not sure if anyone else is going).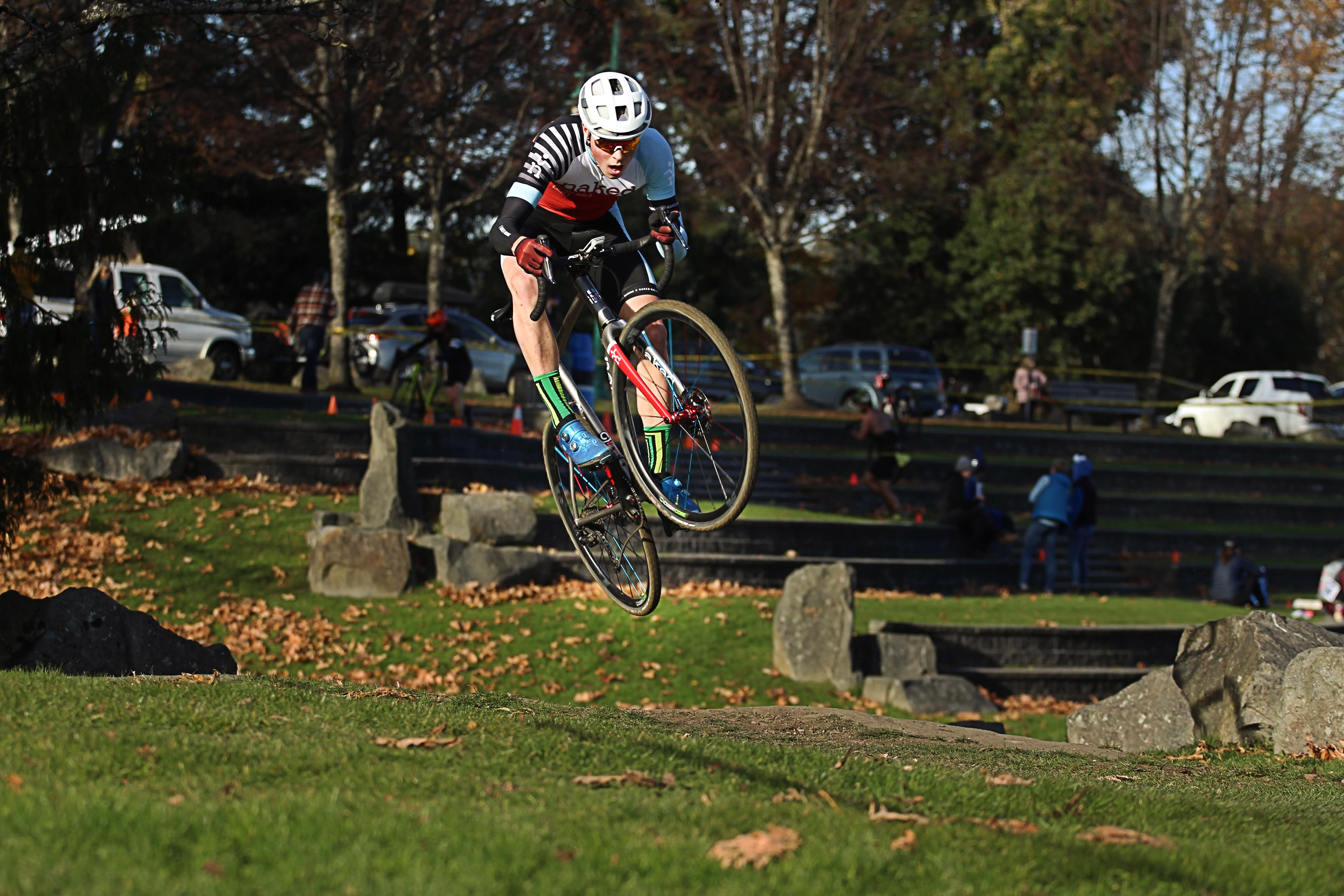 MAZDA-COTR. Newsletter #10. Season #14. Day of Thunder