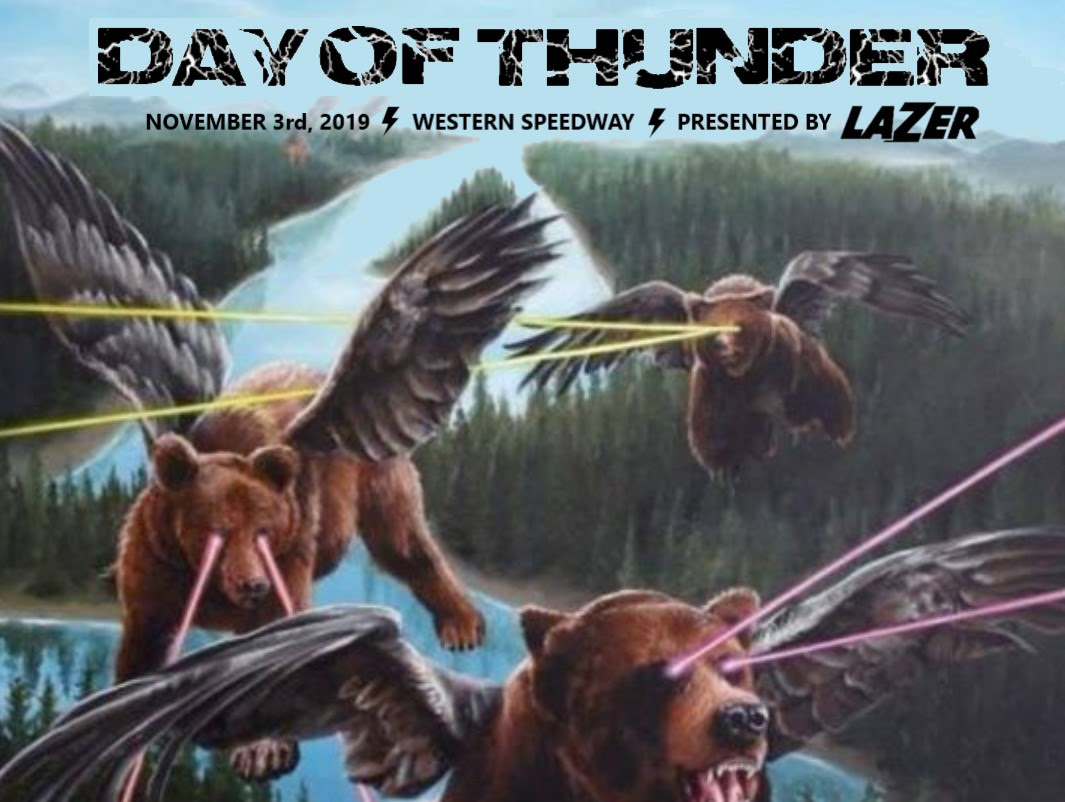 Location:
Western Speedway is located just outside of Victoria in Langford @ 2207 Millstream Rd, Victoria, BC V9B 0J7. Pretty straight forward to locate using your preferred map service and lots of parking in the main lot near the Speedway. Once you turn off Millstream Road into the venue follow the signs for the Speedway which is located in the back right corner of the massive parking lot. See map below for where to park.
Venue Facilities:
See Venue Map for more details
Registration – located indoors under the grandstand.
Washrooms – there is a smaller washroom facility available on the infield near the team tent area as well as massive indoor washrooms under the grandstand near registration.
Parking – IMPORTANT NOTE – a portion of the massive parking lot is booked for Ambulance driver training, so please be courteous when pulling into the complex. Overflow parking is available should it be needed. See venue map for more details.
Food:
The best waffles in the business, Wannawafel (https://wannawafel.com/ ) will be on site serving up tasty Belgian inspired goodness.
Saltchuck Pie Company (https://saltchuckpies.com/ ) will also be on site for the race, serving up a variety of different pies… meat and sweet!
Team Tent Area:
There will be a designated tent set up area close to food trucks and finish line area on the infield of the race track. See venue map for exact location.
Team tent space is limited. First come first serve. No parking in the Team Tent area.
Arrive before 9:30 AM if you want to drive onto race track, drop off tent, and then return to main lot to park. There will be no racer parking spaces available on the infield.
Event Sponsors:
A massive thanks to our extraordinary event sponsors for supplying all the race tape (so much race tape!) and a huge amount of prizing.
Lazer Helmets (https://www.lazersport.com/en)
Shimano (http://www.bike.shimano.com/)
Pearl Izumi (http://www.www.pearlizumi.com/)
Pro Components (http://www.www.pro-bikegear.com/en-gb)
Course Description:
To keep things exciting and fresh, this year's COTR course will feature a slightly adapted version of past COTR events at Western Speedway and 2015's SSCXWC (Single Speed Cyclocross World Championships) course. Probably with less boats, snow, or shortcuts, but ya never know!
With a wide motocross style start on dirt, a paved finish line straight away, and every other type of surface in between, the course will be a fun but technically challenging mix of slow, fast, and really slow with a number of potential on-off bike sections thrown in for good measure.
Venue Map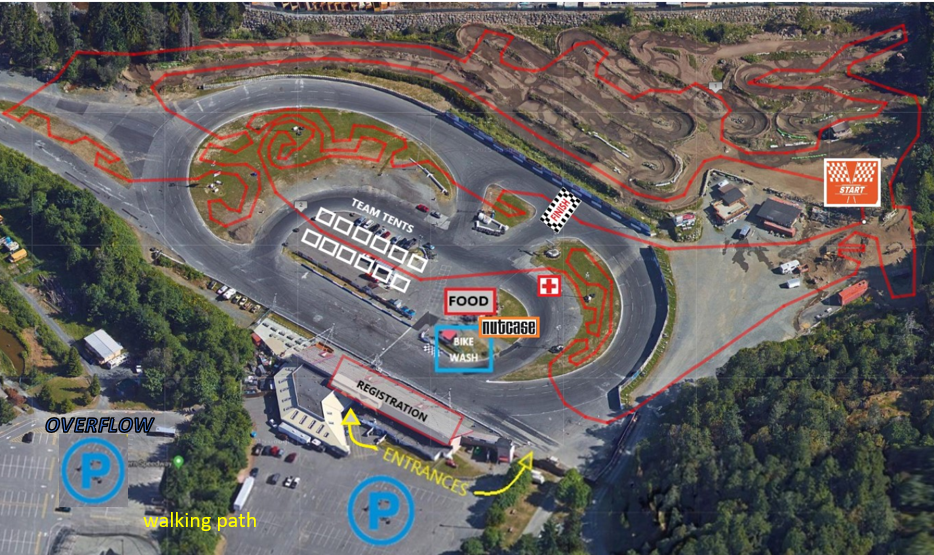 | | Pre-register | Day Of |
| --- | --- | --- |
| Launch | $17 | $25 |
| Intermediate / Masters / Open | $25 | $35 |
| Jr/Youth racing Intermediate or Open | $17 | $25 |
| Kids | Free | |
| Category | Start Time |
| --- | --- |
| Registration Open | 9:15 am |
| Beginner Clinic | 10:00 am |
| Launch Men (formerly Beginner) (Including Youth U13 and U15) | 10:45 am |
| Launch Women (formerly Beginner) (Including Youth U13 and U15) | 10:46 am |
| Goblin Zoom Zoom Half Lap | 11:40 |
| Intermediate Men (Including U17) | 12:10 pm |
| Intermediate Women (Including U17 and Masters Women) | 12:11 pm |
| Lil Nutcase Kids Race | 12:15 pm |
| Masters Men (40-54) | 1:15 pm |
| Super Master Men (55+) | 1:16 pm |
| Open Men (formerly Expert) | 2:30 pm |
| Open Women (formerly Expert) | 2:31 pm |
Location