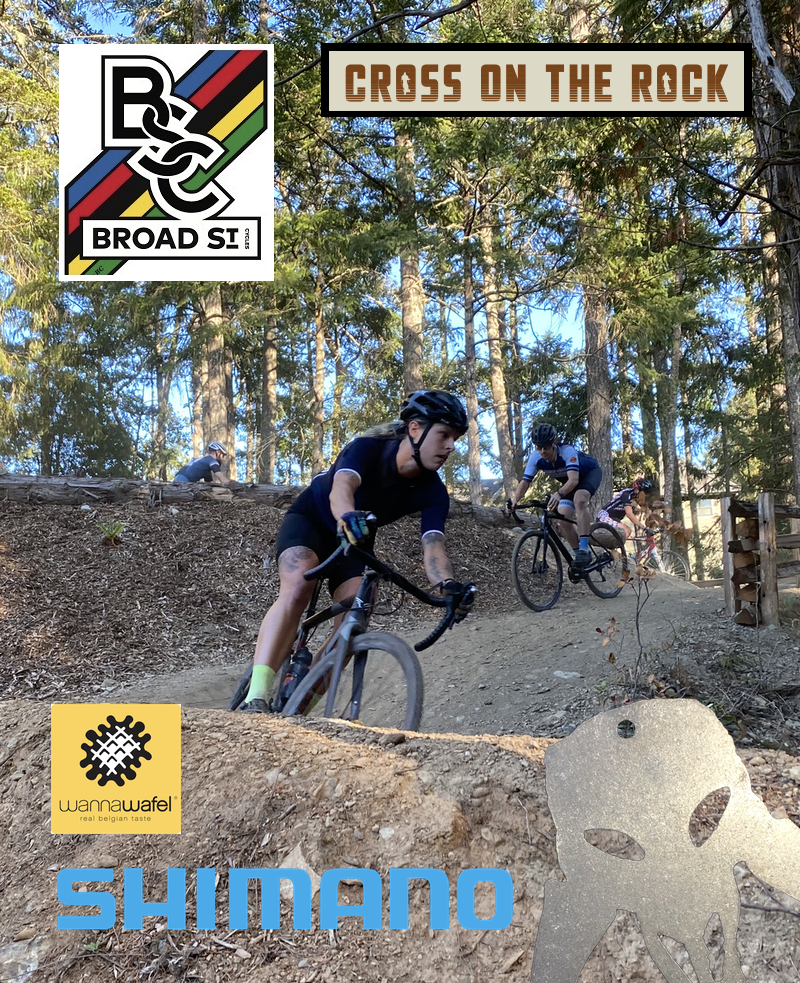 Course Description
New venue in Greater-Victoria, sponsored by Broad St Cycles! Cross on the Rock will be visiting the Jordie Lunn Bike Park for the first time. A park that was designed, in part, to host cyclocross races. Expect a 3km loop with a mix of fast hard packed surfaces, technical features, pump track, and a bit of mud. Recent rains have transformed the course. All set in a beautiful forested park with two lakes.
Parking
Parking is going to be an issue at the race. DO NOT WORRY. There is more parking 500 meters from the race site!
The main parking lot is at 2992 Irwin Road.
Continue on Irwin Rd and make a left onto Creekside Trail for the secondary parking lot.
If both lots are full, there is overflow parking on Constellation Ave, only 500m away.
There is NO PARKING on the shoulder of Irwin Rd or other nearby streets. Please use a parking lot or you will be towed, we will make the neighbours angry and we may not be invited back!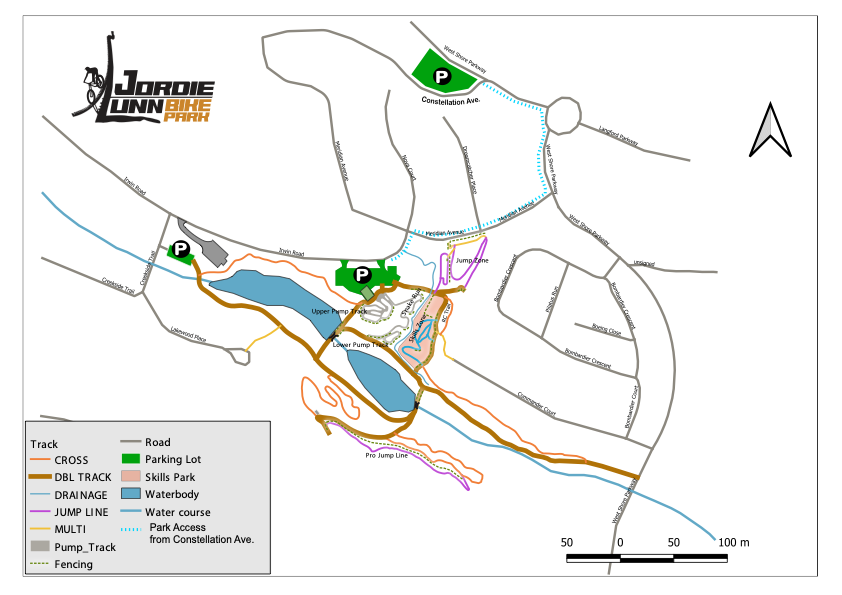 Course Hazards
While we have use of the park, there may be people unaware. Keep your head up!
Getting to the start line requires crossing the course, please be careful when the previous race is still finishing.
As always, ride within your ability.
Registration
If you have not raced this year and need to pick up your number OR if you are changing categories etc and need to come to registration. Look for the 2010 Vancouver Olympics kiosk in the main parking lot. That is where it will be located.
Team tents
Tents will most likely be near main parking lot, with an option near overflow parking. Contact roland@rabien.com for a spot.
Food
Wannawafel will be onsite selling delicious waffles.
Prizes
Shimano and Broad St Cycles will be providing sweet prizes for this event along with series sponsors: Phillips Brewery, MUC-OFF, Nutcase, 11 Speed Coffee, Jack Mar and Hotel Zed!
In addition Arc'Teryx Victoria will also be doing some prizes!
PLUS Roland has made up some Custom COTR branded pint glass and medals for 1st, 2nd and 3rd places.
ADULT
YOUTH
Launch
$20
$15
Intermediate / Masters / Open
$27
$17
Kids (Grogu and Younglings)
Free
PRE-REGISTRATION ONLY. NO day of race registration.
| Category | Start Time |
| --- | --- |
| Registration Open | 9:15 am |
| Beginner Clinic | 10:00 am |
| Launch Men (formerly Beginner) (Including Youth U13 and U15) | 10:45 am |
| Launch Women (formerly Beginner) (Including Youth U13 and U15) | 10:46 am |
| Younglings (Bigger Kids). Full lap or almost a full lap | 11:40 |
| Intermediate Men (Including U17) | 12:10 pm |
| Intermediate Women (Including U17 and Masters Women) | 12:11 pm |
| Lil Nutcase Kids Race | 12:15 pm |
| Masters Men (40-54) | 1:15 pm |
| Super Master Men (55+) | 1:16 pm |
| Open Men (formerly Expert) | 2:30 pm |
| Open Women (formerly Expert) | 2:31 pm |