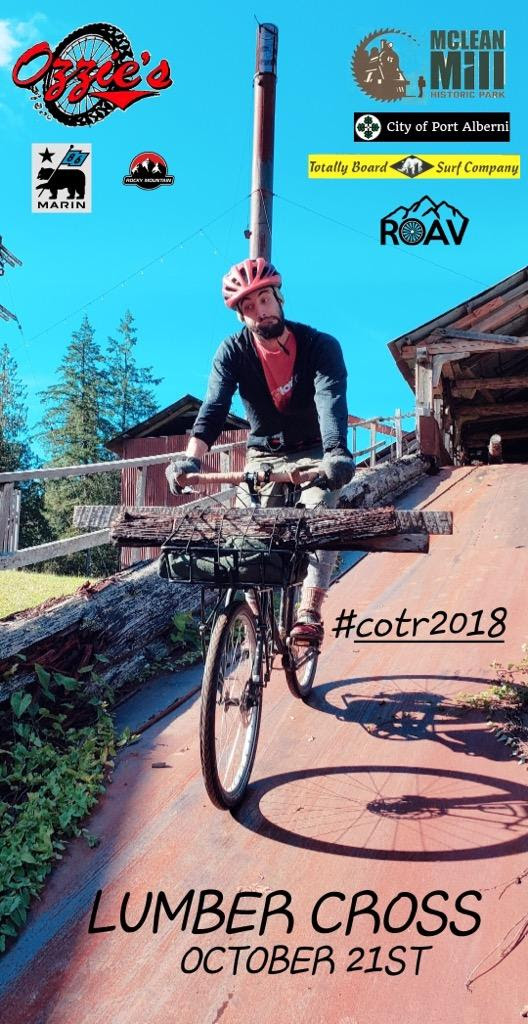 Course
Back to Mclean mill Historic site!! The course, this is 3.6 km's of river rock, grass, single-track and marshmellows. Current tetanus shots are recommended due to high content of rusty old machinery.
Venue
Please be respectful of the site, there are many off limits buildings and equipment not meant to be climbed on. REPEAT. Don't CLIMB ON THE EQUIPMENT AND DON'T LET YOUR KIDS CLIMB ON IT!!
Directions
First.. get onto the Alberni hwy and head west!!
Once you're coming down into the valley stay right.
Take a right on Cherry creek road.
Left on Cowely
Right onto Cypress. Continue onto Batty road which turns on Debeaux..
Mill site will be on your right.
There are yellow saw blade signs once you're in Port Alberni.
Parking
Over flow parking will be signed and located south east of Mill site
Team Tents
Team tent access will be at the second mill entrance. Unload and go park
Most important
The iconic legend Dan Clements may be in attendance!!
Food Truck
www.knockanannagrill.com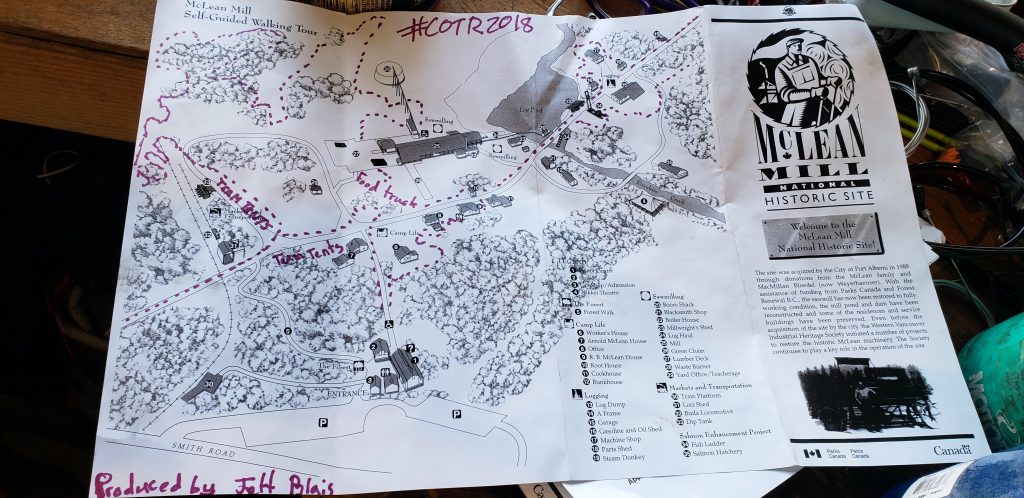 | | Pre-register | Day Of |
| --- | --- | --- |
| Beginner | $17 | $25 |
| Intermediate / Masters / Expert | $25 | $35 |
| Jr/Youth racing Intermediate or Expert | $17 | $25 |
| Kids | Free | |
| Category | Start Time |
| --- | --- |
| Registration Open | 9:15 am |
| Beginner Clinic | 10:00 am |
| Beginner Men (Including Youth U13 and U15) | 10:45 am |
| Beginner Women (Including Youth U13 and U15) | 10:46 am |
| Zoom Zoom Half Lap | 11:30 |
| Intermediate Men (Including U17) | 12:00 noon |
| Intermediate Women (Including U17 and Masters Women) | 12:01 pm |
| Lil Nutcase Kids Race | 12:10 pm |
| Masters Men (40-54) | 1:00 pm |
| Super Master Men (55+) | 1:03 pm |
| Expert Men | 2:15 pm |
| Expert Women | 2:16 pm |