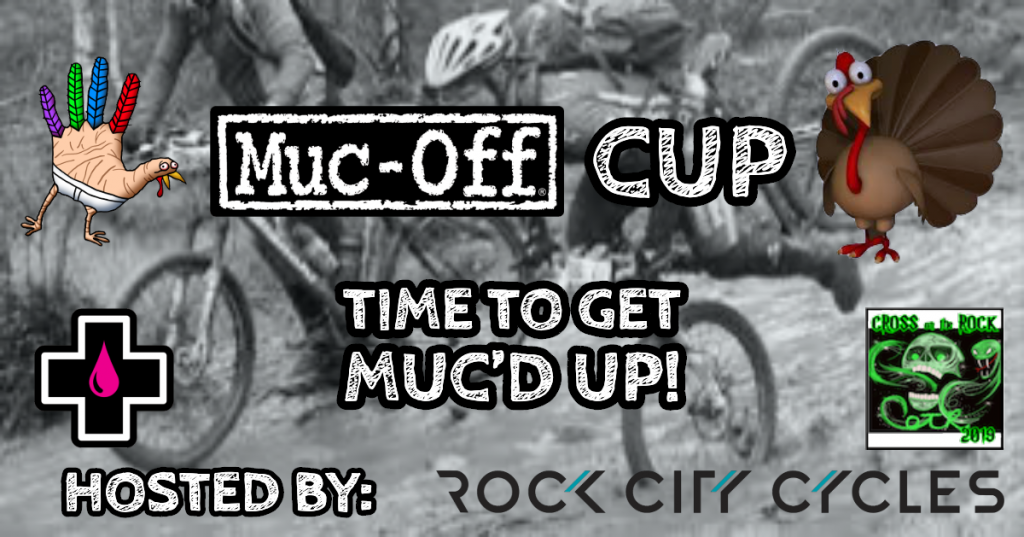 Course Description
The Muc Off Cup is held at Bowen Park which is a public park. It is CRUCIAL to our event-parks and recreation relationship that all racers and fans act in an appropriate manner while using this park. We had an issue a couple of years ago in which one racer had an altercation with someone driving on the upper park road. This one altercation put our event in jeopardy. It is up to everyone. Keep the good vibes going at our series!
From Rock City Cycles:
We are super stoked to have Muc-Off as a title sponsor this year. The Bowen park course is a classic and even with the predicted sunshine this weekend it will hurt!! The parcours will be similar to previous years starting with a road section into a wooded climb, followed by some open chances to pass. It then gets technical for a short stretch before coming to the twists and turns, sand and stairs, and through the start/finish.
Course Hazards
Please be cautious of the downhill after the pool. There are roots and trees with uneven ground.
Please stay within the cones by the Tennis Courts. This is very important, we are sharing the road with other park users
The last hazard is the downhill after the long stair run up. Please use caution, it is steep and can be loose
Parking
Parking will be in the lot besides the Volleyball court. Overflow parking can be had at the Curling club across the street. Registration will be near the volleyball courts. Please be courteous to other park users.
Team Tents
One row on the grass in front of parking, one row on the dirt. Please do not park in the tent area.
Muc-Off/HawleyLambert will have a bike wash station, these are volunteers please be patient and helpful.
Sip and Sliders food truck will be on site. Handcrafted milkshakes, sliders and hand cut fries.
Make sure you stay for the draw prizes, Lots of Muc-Off prizes and something from our friends at Kestral Helicopters and Moksha Yoga.
| | Pre-register | Day Of |
| --- | --- | --- |
| Launch | $17 | $25 |
| Intermediate / Masters / Open | $25 | $35 |
| Jr/Youth racing Intermediate or Open | $17 | $25 |
| Kids | Free | |