Course Description
Where:
Lakeview Park Campsite – Lake Cowichan
Getting Here:
. Turn off Vancouver Island Hwy on to Hwy 18 to Lake Cowichan.
. Follow Hwy 18 until the Lake Cowichan/Youbo junction, turn LEFT in to the town of Lake Cowichan.
. Drive straight through town proceeding straight through all roundabouts.
. Once through the town of Lake Cowichan, turn right on Lakeview Park rd, indicated by the large "Lakeview Park" sign.
. Follow gravel road to race venue where a parking attendant will be there to assist you (from 8:30 on race day).
*If you arrive before 8:30 we will be angle parking along the gravel road that you entered on*
Camping
The entire campsite is posted as closed during our race however racers ARE allowed to camp on site. If you plan on camping there are strict rules as to where/when you can camp, these are as follows:
Price is $23.00 per party, per vehicle and must be paid in cash at the drop box on site
Because we are running a race throughout the campground there are only certain sites open to campers.
Available sites are: 7, 8, 9, 10, 11, 12, 13, 14, 15, 16, 17, 18
. Please note you will NOT be able to move in/out of your campsites until all racers are finished on race day (4:00pm). If you need to leave the venue sooner do NOT camp!
Additional info can be found here:
http://www.town.lakecowichan.bc.ca/camping.shtml
Course:
The course begins with an uphill gravel road sprint to break up the racers. You will then funnel in to a 4ft wide windy gravel path descent that will pop you back on to another gravel road. From here you will wind in an out of a few campsites before a short singletrack descent to the beach. The beach section will be sandy and is sure to tire out even the fittest experts. From here you will climb some stairs and grab some bacon at the first hand up station. You then proceed down a short 4ft wide gravel path that will connect you to the floating boardwalk. The boardwalk is wide and we have installed wire mesh for grip to ensure racers safety, this will be a NO PASSING ZONE. After the boardwalk you will proceed in to the singletrack portion of the race. This trail varies in width from 2.5-5ft and will have a series of bridges to navigate. No bridge is less than 3ft wide and everything is covered in wire mesh for grip. After the singletrack you will pop out on another short gravel road climb in to a widely taped sprint. This will ensure room for passing. Keep an eye out for the wiener roast and more handups. After the gravel road you will navigate through a few more campsites before another very short single track descent to the lower road. The race will end with a final gravel road sprint to give one last chance to pass.
Zoom Zoom(>12ish):
Complete course minus boardwalk and connecting singletrack
Lil Nutcase (>7ish):
Mini course in campsites 40-53
Tents:
Teams and clubs are welcome to set up tents up until the first race at 10:45. There will be absolutely NO entry / Exit in to the campgrounds from 10:45 – 3:30ish when racing finishes. Space for tents will be on a first come first serve basis.
Cash:
Bring cash! We will have food, beer, coffee, and merchandise for sale on site. All venders will be operating on cash only!
Big thanks to Carmanah Pizza, Riot Brewing, and Black & White Coffee for supporting cyclocross!
Costumes:
This is a Halloween themed event! Get creative and dress up! There will be prizes for racers that embrace this. Get wild, go fast in a costume, go slow in a better costume, however you approach this, know that if you stand out you will be rewarded!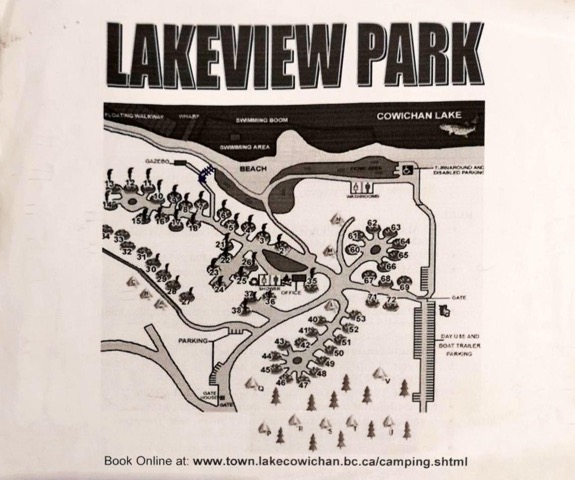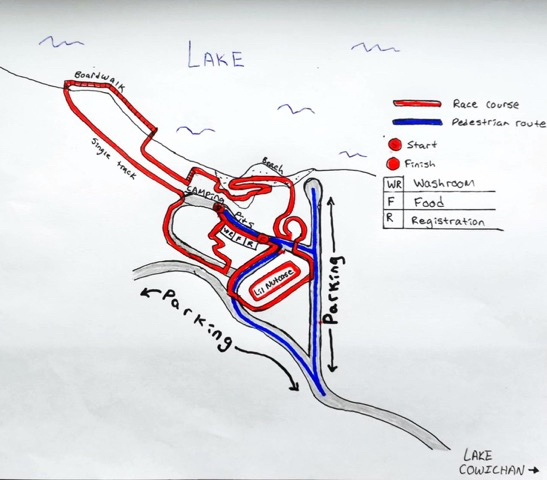 | | Pre-register | Day Of |
| --- | --- | --- |
| Beginner | $17 | $25 |
| Intermediate / Masters / Expert | $25 | $35 |
| Jr/Youth racing Intermediate or Expert | $17 | $25 |
| Kids | Free | |
| Category | Start Time |
| --- | --- |
| Registration Open | 9:15 am |
| Beginner Clinic | 10:00 am |
| Beginner Men (Including Youth U13 and U15) | 10:45 am |
| Beginner Women (Including Youth U13 and U15) | 10:46 am |
| Zoom Zoom Half Lap | 11:30 |
| Intermediate Men (Including U17) | 12:00 noon |
| Intermediate Women (Including U17 and Masters Women) | 12:01 pm |
| Lil Nutcase Kids Race | 12:10 pm |
| Masters Men (40-54) | 1:15 pm |
| Super Master Men (55+) | 1:16 pm |
| Expert Men | 2:30 pm |
| Expert Women | 2:31 pm |