A MAJOR thanks to MAZDA for continuing their title sponsorship of the COTR series. We will have the FULL CX Mazda line up at Days of Thunder. Check it out!!

The Warm Up
Western Speedway. A holy ground for cyclocross. So many GREAT battles. Home of the SSCXWC2015. This weekend will be amazing! One note though is that this venue for the weekend costs us over $3500+ JUST for the venue. That is why this event is $5 more to register. Just wanted to make that clear so people know the reason.
COTR MERCHANDISE
We have the following inventory left of merchandise for the season:
T Shirts (2017 Version and a few 2016's left) YOUTH, WOMEN and Men's sizes
Socks
Hats (Black on the front and white on the back)
I will put the full – remaining inventory on a post on FB later tonight for reference.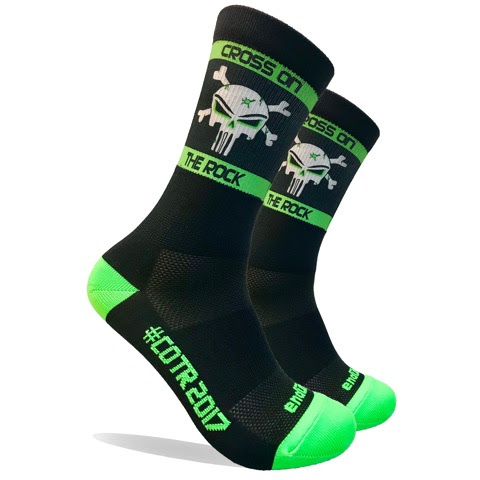 After the SUCCESS of both their Freezie Stand and their Licorice Stand Tessa and Tycho have built something entirely NEW for this weekend's day #1 of the double header. Cross on the Rock is sponsoring a friendship pin table. This will be FREE. They are setting up after the 'Lil Nutcase race at the Frontrunners Van. Kids and adults are welcome to come and make their own friendship pin. All supplies will be provided. Directions, if needed, by Tessa and Tycho.
If anyone is staying up at Bear Mountain on Friday and Saturday nights and can bring my crew down to the race venue a bit later in the morning please let me know. It would be nice for them to NOT have to get up before dawn to head down the hill with me.
Wendy's Super Jake is for sale. Size 53 if anyone is looking. (More details to follow)
Norm has a portable (battery or 12V powered) power washer for sale just perfect for CX bikes if anyone is looking (More details to follow).
IN THIS NEWSLETTER:
Are you READY for the Days of Thunder (all the details)
Norm's Notes (A separate feature this week)
Practice Groups are still happening (but fading quickly with the light)
1. Are you READY for the Days of Thunder (all the details)
Registration
Registration for Day #1 CLOSES at 8:00 PM on Friday Night: https://raceroster.com/events/2017/14151/2017-cross-on-the-rock-days-of-thunder-1
Registration for Day #2 CLOSES at 8:00 PM on Saturday Night:
https://raceroster.com/events/2017/14152/2017-cross-on-the-rock-days-of-thunder-2
Honestly for the double header…..we would like to have as FEW day-of-race entries as possible. PLEASE pre-register.
Course Description:
Both days will feature modified versions of 2015's SSCXWC (Single Speed Cyclocross World Championships) course with (possibly) less boats, snow, shortcuts, but hopefully more mud!
With a wide motocross style start on dirt (one day and one day regular grid), a paved finish line straight away, and every other type of surface in between, the courses for both days are a great mix of slow, fast, and really slow with a number of potential on-off bike sections thrown in for good measure.
Venue:
Western Speedway is located just outside of Victoria in Langford @ 2207 Millstream Rd, Victoria, BC V9B 0J7. Pretty straight forward to locate using your preferred map service and lots of parking in the main lot near the Speedway. Once you turn off Millstream Road into the venue follow the signs for the Speedway which is located in the back right corner of the massive parking lot. See map below for where to park.
Team Tent Area:
There will be a designated tent set up area close to food trucks and finish line area of the course. See venue map for exact location. No parking in the Team Tent area. Unload, setup then park in the main lot. MUST be on site BEFORE the first race as the course runs through the team tent area. If you want to reserve a team tent spot fire Drew a note (drew.a.mackenzie@gmail.com). You can not pack your stuff up and LEAVE the team area UNTIL the last race is FINISHED.
Event Sponsors:
A massive thanks to our extraordinary event sponsors for supplying all the race tape (so much race tape!) and a huge amount of prizing.
Food and Expo:
The best waffles in the business, Wannawafel will be on site serving up tasty Belgian inspired goodness.
Indecent Risotto Food Truck is also confirmed for the race, serving up breakfast, lunch and dinner!
Venue Map: (Take Note: This is more of a VENUE map rather than a PROPER Course map)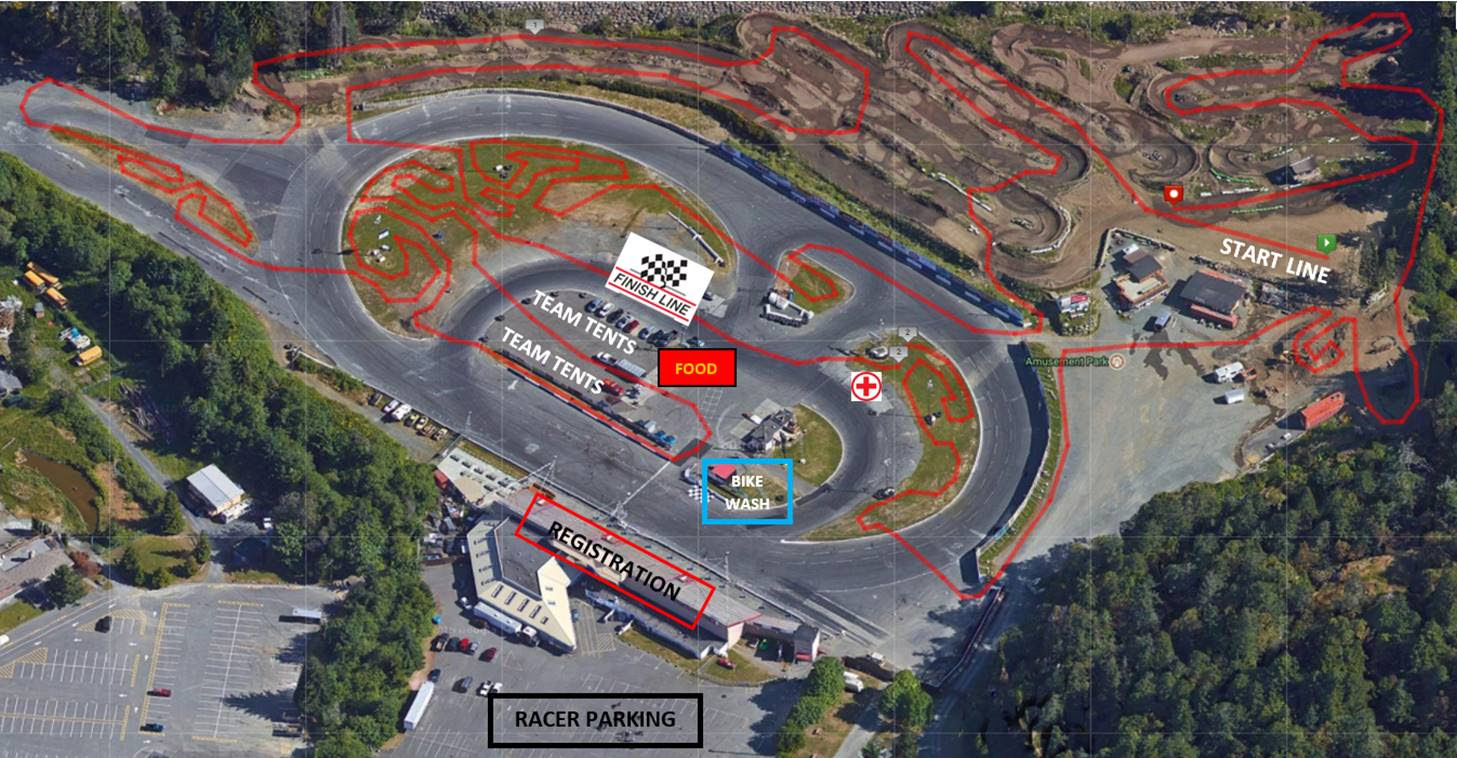 2. Norm's Notes (Mosty about CX Nationals)
Small note. In 2011 (I think) Naked was AWESOME and got on board to sponsor the series with a frameset for some AWESOME rider. We set up the draw at the final race with everyone's names being cut up and put into a bucket (it took forever). The first person's name to be drawn out was Wendy Simms. Now we KNOW that Wendy (or I) and EVERYONE else at the races would LOVE to win a Naked frame. BUT we pulled another name and someone else took home the bike. I think it might have been Jennifer Erlendson? SO……when I hear little comments about "the fix" when my kids names legitimately and fairly get called for a draw prize it bugs me. My kids LOVE the races. And like anyone LOVE to win prizes. Keep your comments to yourself please in these cases. There is NO fix. If anyone knows me….our family is more than fair…..in fact we gave up a Naked frame……need any more proof?
I had a great weekend racing cross this past weekend. NOT at our usual COTR races which I LOVE but in Quebec with a few other COTR'ers. One thing I know for sure. Our series equips riders with the skills needed to tackle almost any course that we are likely to find in Canada. The one in Sherbrooke was TOUGH….but all our crew never mentioned it. Instead they all revelled in the technical nature of the set up.
It had been a few years since I raced CX Nationals…..and nothing had changed. This is NOT a good thing. With the sport growing all around us on the Island and in BC…..Nationals has remained stagnant with no real changes. As a race organizer and someone who has been around CX for now 14 years it is sad to see the lack of vision or innovation at our highest level in the country.
Emilly Johnson is a Canadian Champion. I don't care what the CCA and their STUPID rules with regards to youth racing are. I don't care if it was in their eyes a "challenge" category. She was 1st and should have been awarded a jersey. The fact that she was not is simply laziness and short sightedness.
I could go on and on about the things that SHOULD be changed and modified at CX Nationals…..but I have to move on and get ready for the DOUBLE HEADER.
3. Practice Groups are still happening (but fading quickly with the light)
COWICHAN VALLEY
Wednesday nights. Check their page on Face Book.
cowichancx@gmail.com and Cowichan Cyclocross on Facebook
NANAIMO
Wednesday nights at Rock City Cycles. Cross ride starting at 5:00 (NOTE EARLIER START TIME). Will adjust length based on daylight.
COMOX VALLEY
Wednesday Night cross practices. 5:30pm. Location will vary each week in either Cumberland/Courtenay/Comox. FB group for more info: https://www.facebook.com/groups/457383181299940/
VICTORIA – 1 Practices left (LAST PRACTICE TONIGHT)
In Victoria there is the Cross Club. 7 training "rides".
Cross Club 2017, Victoria's Underground Cyclocross Series Returns
Rain we need rain…. regardless it's Cyclocross Season, so time to sharpen your CX skills!
B's ride at 5:30pm
A's at 6:00pm.
Details on locations will be emailed to the registered riders list each week.
Ride#7 is November 1
www.crossclubvictoria.com
The Council of cross signing off until next week with the Review of the Days of Thunder Double Header.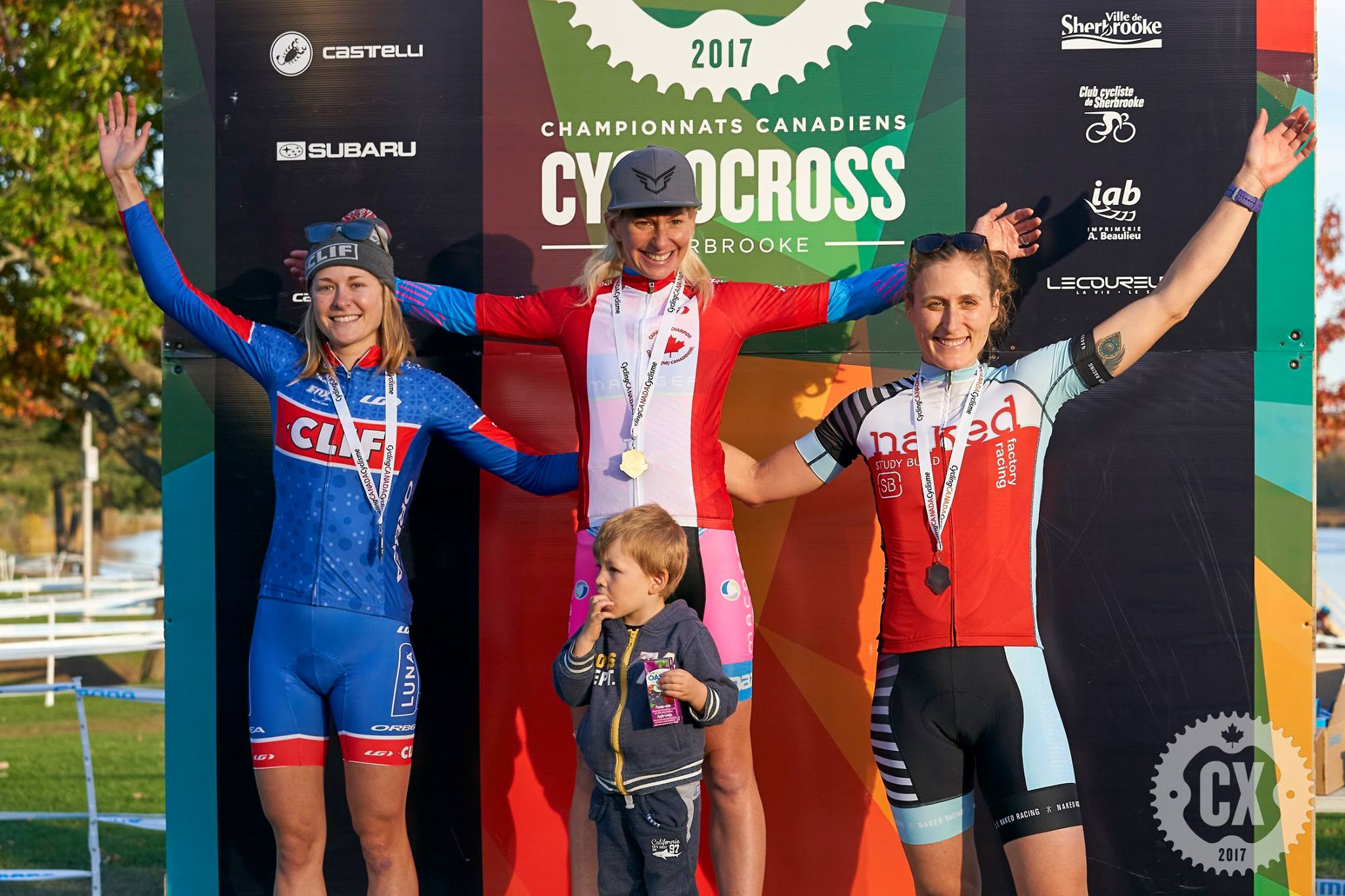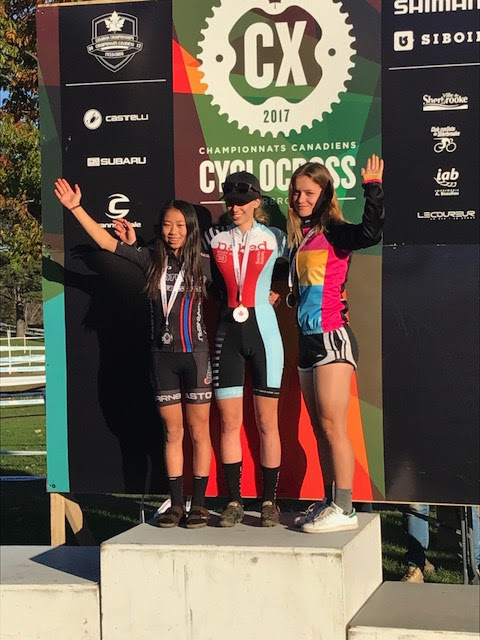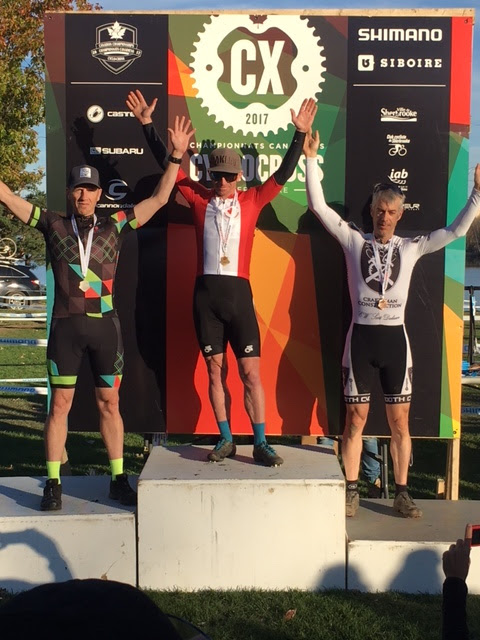 COTR – Newsletter 2017 #9 – Powered by MAZDA then cleaned and prepped by Muc Off. #COTR2017