Newsletter #7 for 2018. COTR YEAR #13
Powered by MAZDA (We hear that one of our race directors just bought a new CX-3! Check them out)
Bikes prepped for a training weekend and the Cross Fondo with Muc Off.
#CROSSISHERE #COTR2018 #crossontherock


Warm Ups
1) Passing Etiquette. From what I heard we did a bit better at the Kona Kup with regards to passing. Nice work. Let's keep on working on this. People want to have good races and when they are getting buzzed, chopped, clipped, taken out or banged around it does NOT make a good race.
2) Tire Pressure. One of the most important elements of setting up your bike:
https://bikerumor.com/2017/01/03/wyman-method-setting-proper-race-tire-pressure-part-1/
3) Cross Fondo. We hope to see many of you out on Sunday in Victoria for the Cross Fondo. Looking forward to being on the other side of the megaphone for the 2nd time at this event. Registration is closed so if you hesitated……too late now!
IN THIS NEWSLETTER:
1. KONA KUP Review
2. We owe you $5
3. Weekly Cross happenings on V.I. (revised)
1. KONA KUP Review
Lindsay's Photos of almost all the intermediates
Onboard with Chad Grice (Intermediate)
Onboard with Roland Rabien (Masters Men)
GREAT edit from From Ted Hobby at Intertidal:
From Ted, "Cross on the Rock – Kona Kup. It was another weekend of rowdy, muddy Cross on the Rock racing here on the island (is there any better kind?). Rock City Cycles and The Kona Bicycle Co. gave away a free Super Jake frameset, EVOC threw a new truck pad into the mix, and Muc-Off was on site washing EVERYONE's bikes post race. Island racing doesn't get much better than this."
Norm's Notes:
This is one of my "home" courses so I take a very personal interest in Bowen Park. We tweaked some of the lines and turns this year as we always do. The result along with the conditions made for an amazing version of the Kona Kup in our opinion.
Congratulations to some of the next level performances on Monday.
From the Race Directors Sean and Corey from Rock City Cycles:
Well, that was a wet one but thank fully the rain eased up to make for great cross conditions. We tried to slow the course down this year with a few changes and it seems like everyone was really happy with the course. It's definitely one of the hardest tracks but also one of the riders favourites. Thanks to all the volunteers who came out and helped get it set up so quickly, and to everyone who helped tear down, it's always appreciated. Special thanks to all the team members who helped with timing, and registration!
Special thanks to Nicole and Lisa for helping in registration. Thanks to Nik and Andrew for staying late
Thanks to Pete Creighton from Cycles Lambert for coming out and power washing bikes all day long, and for the help with prizes. Thanks to Kona for tape and prizes and especially the Jake the Snake frame set! Thanks to Taco Revolution and Wolf Brewing for keeping everyone fed and happy! Thanks to Medix for the first aid help. We are so lucky to have Cross on the Rock, so many new riders out again this year. It's so cool to see the young riders moving up the ranks.
Special Congratulations to Roni Jones for winning the Kona Super Jake frame set.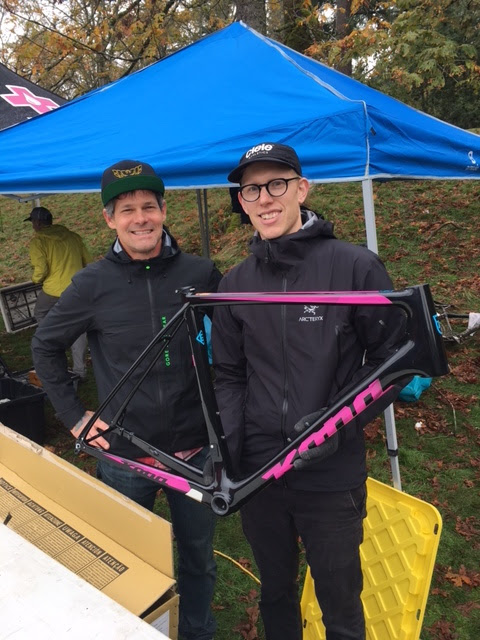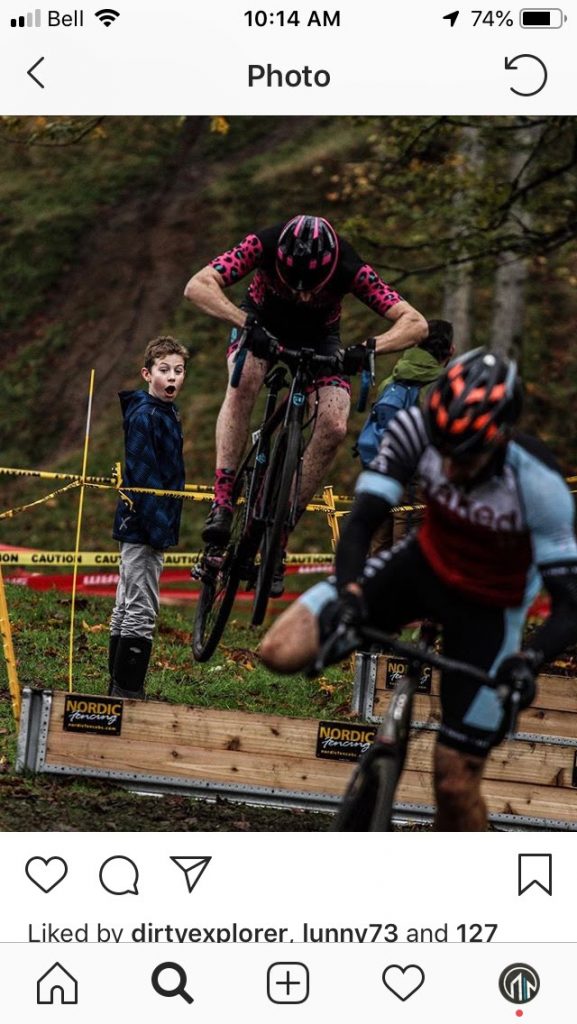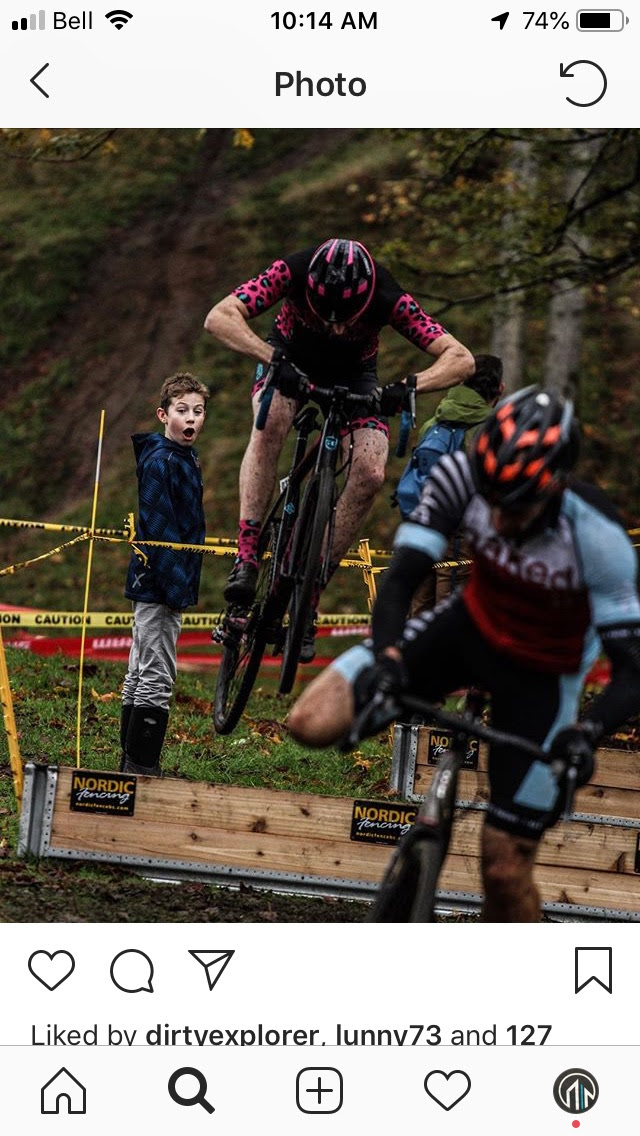 2. We owe you $5
If your name is on this list. We have $5 for you (from Qualicum Beach).
There will be an envelope with $ in it at the next 4 races until all our debt is paid. Pop by and pick up your $$ Please.
Alen Fazlagic
Andrew Speed
Brian Moran
Corey Itterman
Erik Leikermoser
Grace Harper
Jordan Lothrop
Justin Demers
Lazarus Difiare
Lief Keithly
Matt Patan
Russ Parks
Scott Mitchell
Scott Pearce
Terry McKall
Toni Begley
Wayne Shtzbel (Not 100% if we owe him the $5 or not?)
3. Weekly Cross Happenings on V.I.
With the daylight fading and time change looming there will not be too many chances left to practice with your buddies. Get out there!
If you hear of any cross rides or training sessions happening NOT listed here please let me know and I will keep these as up to date as I can.
Rock City Cycles Wednesday Night cross ride/workout. NEW TIME: 5:30 . Nanaimo
Comox Valley Cross Rides. Wednesday Nights. check out the FB group for the weds night cx practice in the Comox Valley https://www.facebook.com/groups/457383181299940
Cowichan Vallen Cross rides. I think maybe Wednesday nights too…..contact them through FB.
2018 Cross Club
Registration link can be found @ www.crossclubvictoria.com.
Details on locations will be emailed to the registered riders list on the Monday of each week. Make sure you register by Monday morning on the 10th of September so that you can receive the info for Ride # 1 on September 12th.
If anybody you know is not on the email blast list from last year, just send them to www.crossclubvictoria.com to register for this year.
Please bring your UCI Licence, Cycling BC Licence or proof of Club membership.
Cross Club 2018 Schedule
Ride #5 – October 17th
Ride #6 – October 24th
Ride #7 – October 31st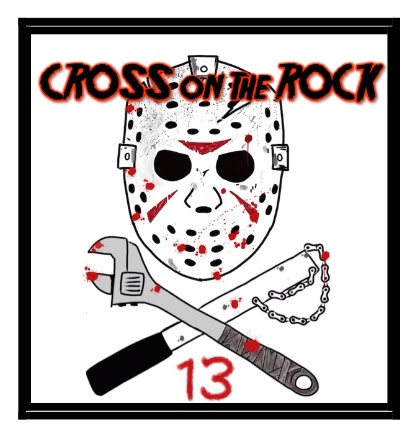 This is an ISLAND series and the past support we have received from our island community is awesome. Lets keep it up in the future as it is what drives this series and makes it special. PLEASE SUPPORT THE SPONSORS. These are local businesses and companies that support local businesses. On-line companies, amazon, big business (besides Shimano) do NOT support community events.
EXTRA BONUS MATERIAL
We are returning to McLean Mill for the third time in our 13 year history. This will be an amazing opportunity as this is a Canadian National Heritage site.
Just a look back at some photos from the last times we raced at McLean Mill
2010 Set #1
2010 Set #2 (3 links on this page)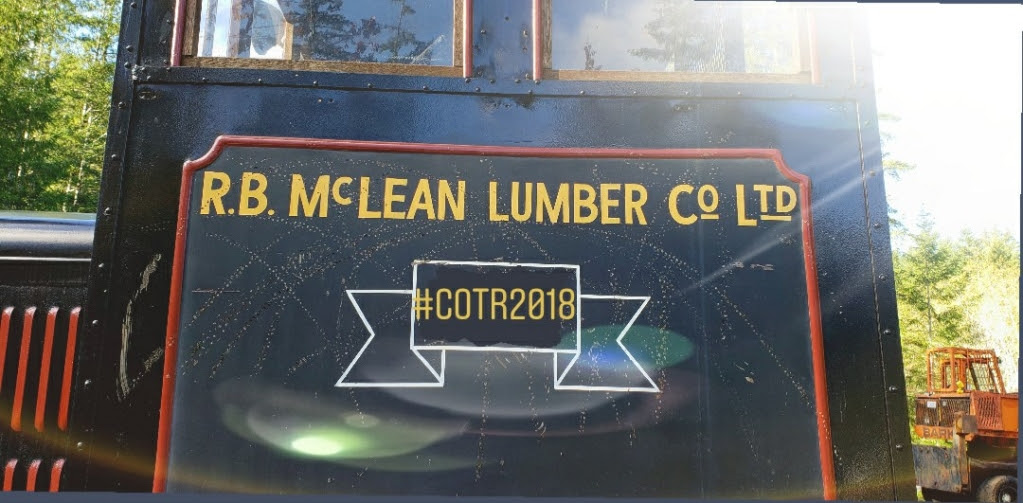 Until next week and the McLean's Mill preview…..happy riding!
Newsletter #7 for 2018. COTR YEAR #13