Newsletter #12 (2nd to last for this season) for 2018. COTR YEAR #13
Our title sponsor, Pacific Mazda, makes so much more possible for COTR. Thank you!!
Muc Off to get your bike ready for the BIGGEST weekend of CX in British Columbia this year!!
#CROSSISHERE #COTR2018 #crossontherock

Race and Series Maintenance Items
1) The series and team awards are coming up and we need to make sure the standings are correct (EVEN FOR ZOOM ZOOM'ers) Please double check your results from this season. Even if you aren't in the running for an award an incorrect result could affect another racers placing.
Please check the following:
Your name is spelled correctly for each race
Your name isn't missing and just your bib number is listed
Your age is correct for each race
Your team name is correct for each race
If you are in a junior category, make sure none of your results appear in the senior category standings
You can quickly see all results if you search for your name on the List of Racers: http://www.crossontherock.com/results/list-of-racers/
Please report any errors, even if you've already reported them, to roland@rabien.com
Go here to see how the standings look with one race dropped: http://www.crossontherock.com/php/series-results/?series=2018&of=6
2) Lost and Found. The Day of Thunder will be your LAST CHANCE this season to check the Lost and Found for your items. After that everything in that bucket will be donated. (Note…not smelly any more….we washed everything because we could not drive with that bucket in the van any more. There is a Casio watch that survived the washing machine in there too!)
3) Chips and Numbers. We WANT you to have your COTR (not Vancouver series Terry!) chip on your bike on Saturday. BUT if you are also racing SUNDAY be sure to CUT THAT CHIP OFF YOUR BIKE before you race the Provincial Championships!
Warm Ups
Intertidal Collective's Edit from Hot Crossed Bunnies was not ready when we posted our last newsletter. If you missed it on Facebook and have not seen it yet check it out HERE
Have you done ALL the COTR races for 2018? Will Speedway be #8 for you? Then we have a special COTR limited edition iron-on patch for you for this year for FREE. Check at registration on Saturday to pick yours up.
Has your ZOOM ZOOM'er done all of the races this year? We count 10 people that have! If you are one of them then we have something special for you on Sunday!
Do you want to win a NAKED frame? Each time you raced this year your name went into the pool to draw from for a NAKED frame set. EVEN if you are a ZOOM ZOOM'er (sorry not the 'lil nutcasers). This will be the LAST draw prize on Saturday after ALL the awards. You MUST be there to win (no advocates or stand-ins).
We will also be giving away some special series-end draw prizes from Hotel Zed and EVOC. PLUS awesome prizes from Muc off and our other series prizes sponsors!
SPECIAL thanks to everyone that helped out at Hot Crossed Bunnies raking and cleaning up after the race was done. MANY thanks!!
BEST feeling in the WORLD to win a hand-built NAKED frame!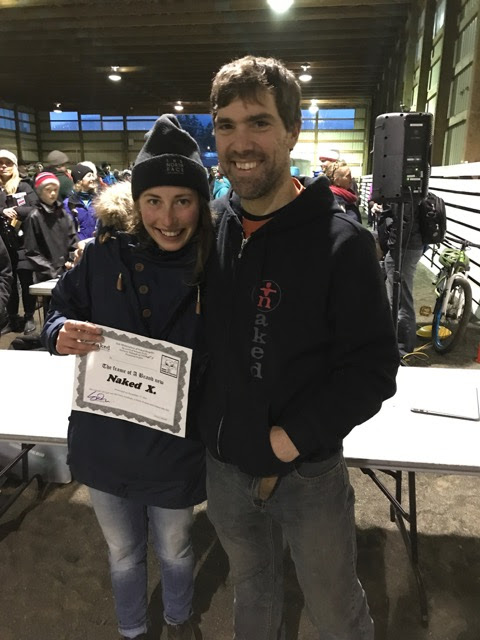 IN THIS NEWSLETTER:
1. The Day of Thunder Preview
2. Provincial Championships News
1. The Day of Thunder Preview
Registration for this event will CLOSE Friday at 5:00 as normal. That is FRIDAY!! Limited day-of-race registration available but you know what that means….more $$ and no CALL UP!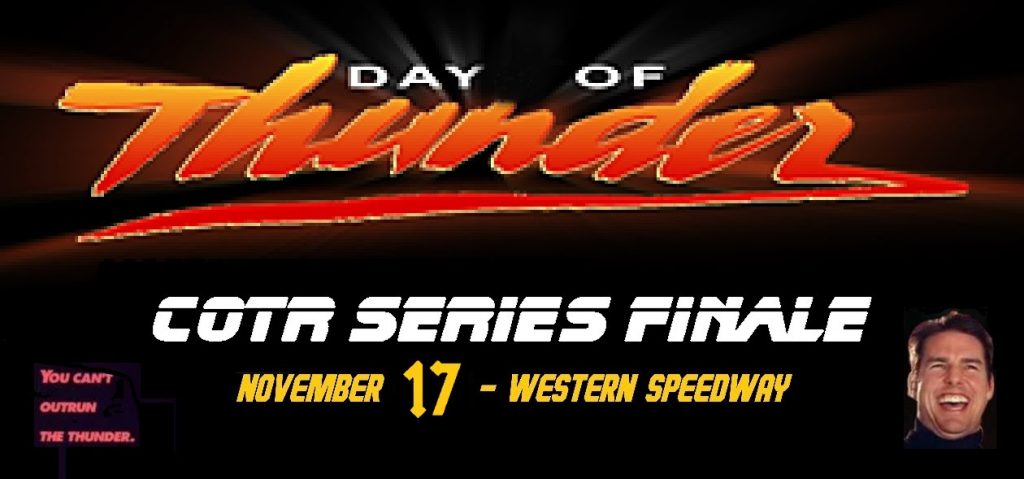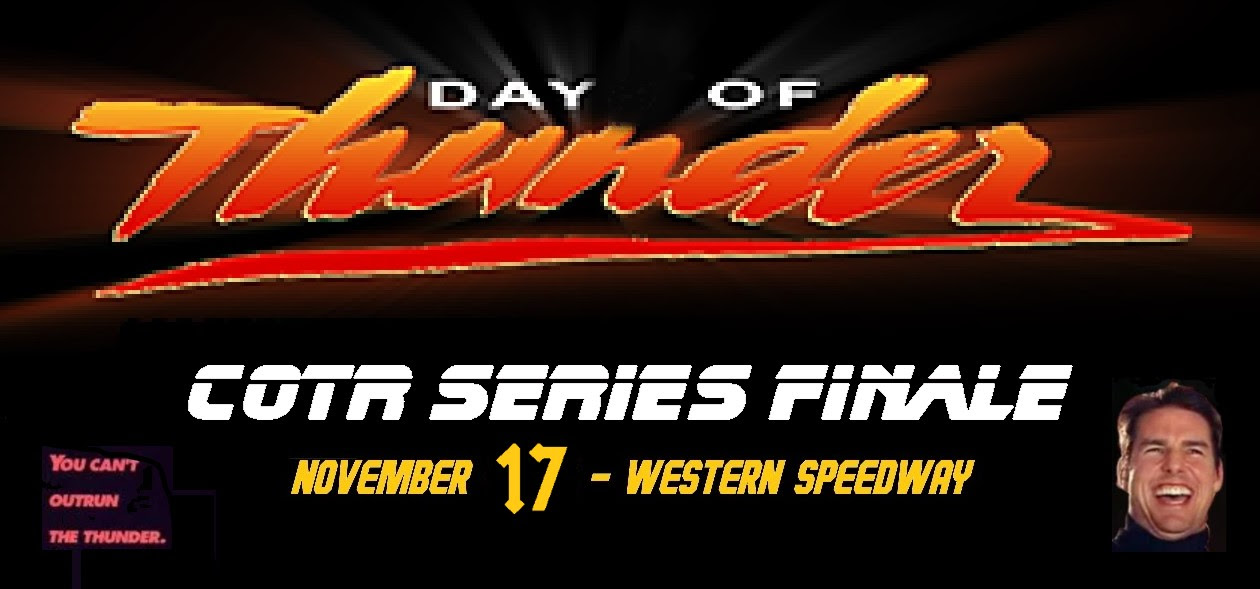 Location:
Western Speedway is located just outside of Victoria in Langford @ 2207 Millstream Rd, Victoria, BC V9B 0J7. Pretty straight forward to locate using your preferred map service and lots of parking in the main lot near the Speedway. Once you turn off Millstream Road into the venue follow the signs for the Speedway which is located in the back right corner of the massive parking lot. See map below for where to park.
Venue Facilities:
See Venue Map for more details
Registration – located indoors under the grandstand.
Washrooms – there is a smaller washroom facility available on the infield near the team tent area as well as massive indoor washrooms under the grandstand near registration.
Food:
The best waffles in the business, Wannawafel will be on site serving up tasty Belgian inspired goodness.
Indecent Risotto Food Truck is also confirmed for the race, serving up breakfast, lunch and dinner!
Team Tent Area:
There will be a designated tent set up area close to food trucks and finish line area on the infield of the race track. See venue map for exact location.
Team tent space is limited. First come first serve. No parking in the Team Tent area.
Arrive before 10 AM if you want to drive onto race track, drop off tent, and then return to main lot to park. There will be no racer parking spaces available on the infield.
Event Sponsors:
A massive thanks to our extraordinary event sponsors for supplying all the race tape (so much race tape!) and a huge amount of prizing.
Shimano (bike.shimano.com/)
Pearl Izumi (www.pearlizumi.com/)
Pro Components (www.pro-bikegear.com/en-gb)
Course Description:
To keep things exciting and fresh, the series final will feature a modified version of past COTR events at Western Speedway and 2015's SSCXWC (Single Speed Cyclocross World Championships) course with less boats, snow, shortcuts, but hopefully more mud and just as much fun!
With a wide motocross style start on dirt, a paved finish line straight away, and every other type of surface in between, the course will be a fun but technically challenging mix of slow, fast, and really slow with a number of potential on-off bike sections thrown in for good measure.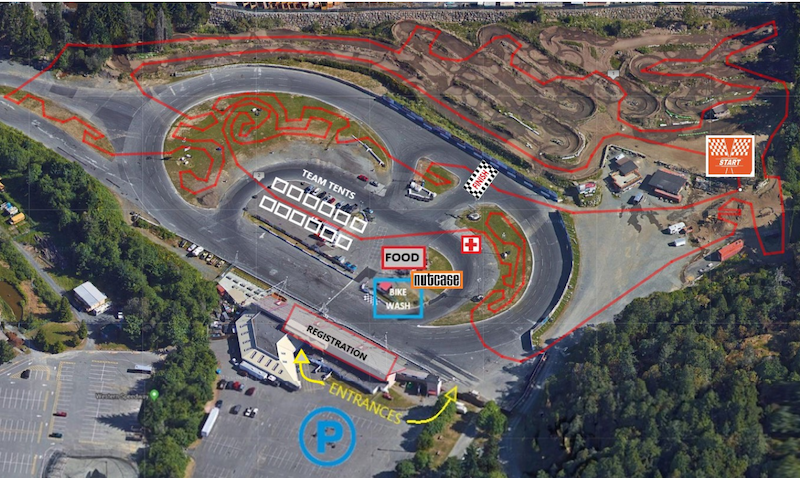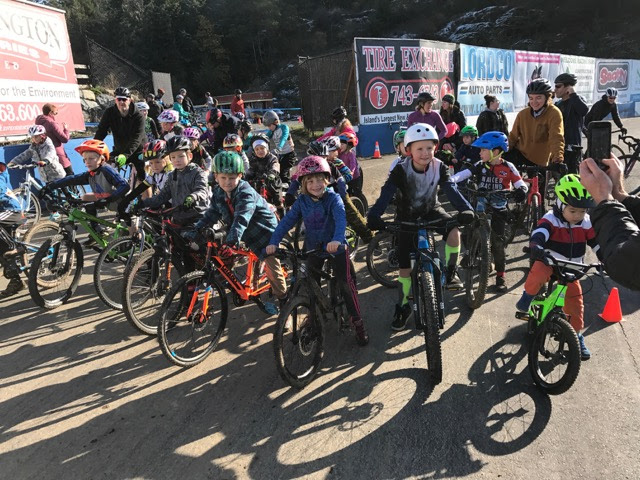 Schedule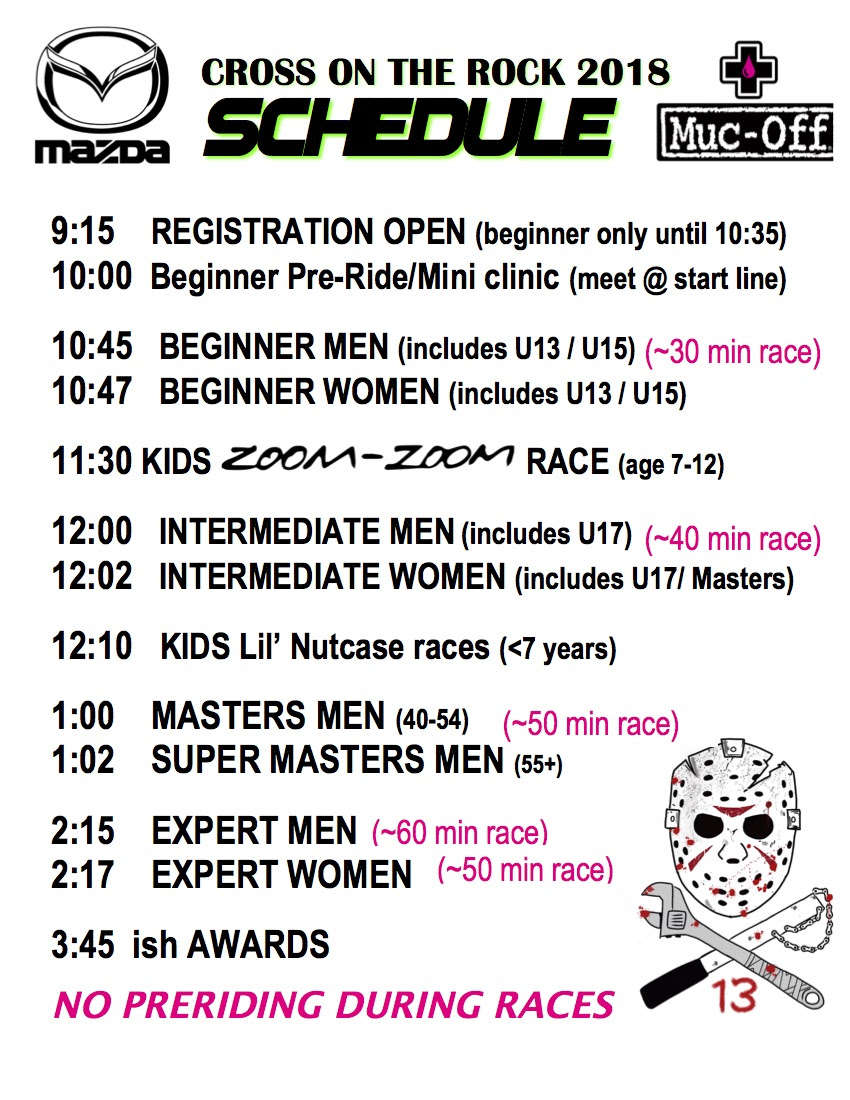 The Awards
We will be doing awards as soon as possible after the Expert races. With Provincials the next day we will be moving through these in our usual efficient style.
First will be the awards for the Day of Thunder
Then draw prizes
THEN series awards and special awards.
THEN special draw prizes from: Hotel Zed, EVOC and finally NAKED Bikes!
2.Provincial Championships News
Registration closes: Thursday, November 15, 2018 11:59 PM (GMT-7)
Planning on checking out some high-speed, high-tension bike racing drama at the Cross on the Rock finale, and Sunday's BC Cyclocross Provincial Championships?
Get yerself over to the registration page before it CLOSES FOREVER (Thursday 11:49pm) and you miss out on the chance to race at Western Speedway here in Victoria.
REGISTRATION: https://www.webscorer.com/register?raceid=157146
What will the course be like this weekend? Will there be a boat jump? Snow bank?
Check out the short edit Rob Parkin Video made for us back in 2015 when we hosted a party-disguised-as-a-bike-race at Western Speedway.
Event website: http://www.broadstcycles.ca/2018-bc-cx-provincial-champs/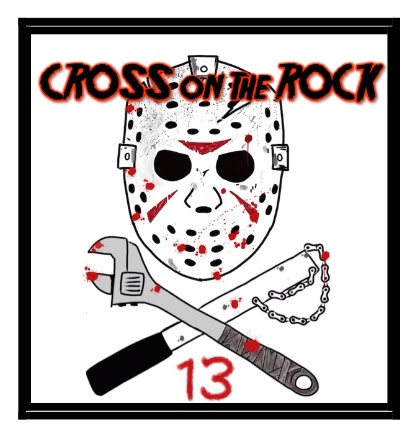 This is an ISLAND series and the past support we have received from our island community is awesome. Lets keep it up in the future as it is what drives this series and makes it special. PLEASE SUPPORT THE SPONSORS. These are local businesses and companies that support local businesses. On-line companies, amazon, big business (besides Shimano) do NOT support community events.
Parting Shot.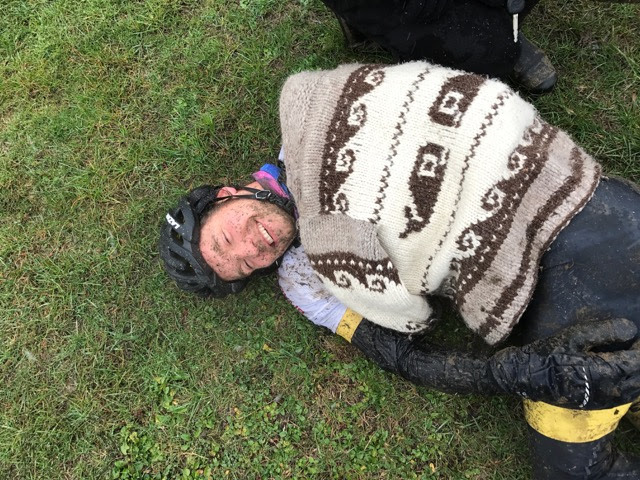 This is the way you want to feel after your race on Sunday!!
1 Race to GO! (2 if you are doing Provincials)
MAZDA-COTR Newsletter #10 for 2018. YEAR #13