Newsletter #13 for 2018. MAZDA-COTR YEAR #13
Having MAZDA as our title sponsor Mazda, makes so much more possible for COTR. Thank you!!
Don't put your bike away until it is fully washed, checked and prepped. Fix things that are broken and use Muc Off to get your bike ready for the off season.
#COTR2019
#CROSSWASHERE
#crossontherock
#Mazdarules

While this is our FINAL newsletter for 2018 you can continue to follow us on the socials. We are constantly posting on both the Facebook and Instagram. The first newsletter for 2019 is due out in August. Until then enjoy our last newsletter for 2018.


Race and Series Maintenance Items
1) StudyBuild Youth COTR Sponsorship for 2018
Council Note first: How amazing is it to have this program the last 2 years. MAJOR thanks go out to Danielle and Andreas for doing this for our young Cross on the Rock racers.
Criteria and steps to apply:
Participation in 7 or 8 of the 8 COTR races this season is required to qualify for funding.
Age 19 and under racers in Beginner, Intermediate or Expert races
Each youth racer should complete the application form in their own words (NOT their parents), to request reimbursement for race entry fees.
Submissions will be accepted until midnight on Friday, November 30th 2018
Study Build will mail cheques out to racers in December. Cash your cheque when you get it please, don't save it for months!
Link to application form: https://goo.gl/forms/aR7yndBJRAqlkkN63
2) Lost and Found. A tool kit in a red and white shopping bag (Swiss Flag) was left beside the EV/Devo tent. If anyone picked this up please tell them to get in touch and the owners will trade for much beer! Thanks.
3) THE SURVEY
Our year end survey is important to direct the future of COTR Season #14 as well as relay information to sponsors for their continued support. PLEASE take the 5 or less minutes to work through this year's survey and give your input. We will sweeten the deal with a prize for someone in the first 100, 200 and 250 (our goal is 250) respondents. Here is a link to the 2018 survey.
Warm Ups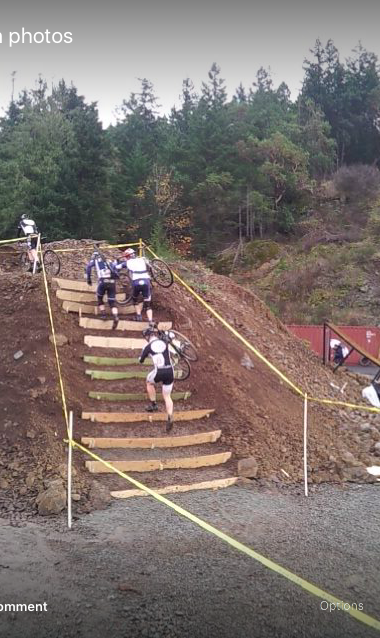 IN THIS NEWSLETTER:
1. COTR Year #13 Review
2. The Day of Thunder Review
3. COTR Year #14 Preview
1. COTR Year #13 Review
13 years!! Well we had an amazing season. From South to North. East to West. We covered more of the island than the COTR series has ever before. All the while racing some amazing courses in some amazing places. That is all fine and good but we all know what makes this series as special as it is. The people. The racers. The sponsors. The race directors. The parents. Everyone coming together for 8 days in the fall. Working behind the scenes. Making it all work out. Without everyone making it happen it simply would not.
Next year is the 14th season! We encourage you all to return as racers. Bring someone new with you. Bring someone back that has not raced for a while. Help out at your local race. Help clean up at all the races. Be a "bigger" part of it all. Too much falls on too many most of the time so lets make year 14 the year that more people are involved with Cross on the Rock!!
Have a great off season……it is too long and then too short!
Many thanks to all our sponsor Sponsors.
Title Sponsor: Mazda who make a LOT more possible with the series including covering all the prizes for ALL the kids races.
Presenting/Prizing Sponsor: Muc Off
Sponsor for the Victoria races: Pro-Pearl Izumi-Shimano
Super Masters Men's Category Sponsors Island Cycles
Corey and Sean from Rock City Cycles Nanaimo sponsoring the Kona Kup
Peter Crighton from Cycles Lambert/Muc OFF
Phillips Brewery for their continued support for the Single Speed category and series prizes
Frontrunners Nanaimo who let me race and organize.
Nutcase do a great job supporting the little kid races
KONA the sponsor of the Kona Kup
Trek Bikes Victoria. Pro City Cycles for the GP at Topaz
Wade Luksay Riverway Dental (Youth Category Sponsors giving CASH to these little up coming racers today)
Andreas and Danielle from Study Build from Quadra Island who are sponsoring the Youth race for FREE program
Kyle Denny from 11 Speed Coffee covering the Last Not Lapped (AKA most in need of coffee)
And Sam Wittingham from Naked Bikes….because he is SAM
SPECIAL THANKS TO our Race Directors
Scott Mitchell
Grant Leystock Key
Lee Blais
Dave Nowak and Chris Sykes
Corey and Sean from Rock City Cycles
Roy Kregosky and the Arrowsmith MTB Club
Patrick Burnham and MIVA
Drew MacKenzie, Joele Guynup and Parker Bloom
For helping with our amazing trophies.
Jamie Cameron and Paul Brend
Our stats, results and timing crew
Patrick Burnham and Roland Rabien
Website
Brett Whitehead
Congratulations to our special prize winners for the series:
Forever Young: Bill Lane. Started in 2007. Has done 47 races since. 72 years old. ALWAYS out there. Never complains. BIG SMILE. BILL LANE
Best Rookie Season: We had an amazing crop of COTR Rookies this year. It was the hardest year to decide this award and in the end it came down to the last race. Taking it home was 17 year old Hamish Graham taking 4th place overall in the EXPERT category in his first year racing COTR.
COTR Spirit AWARD– Laurie Voroney and Edwin, Bridget, Emma Booi.
Started racing in 2016 in Beginners. Doubled up with Intermediate. Raced Intermeidate. Started Maters in 2018. 3 Podiums in Masters. Doubled with Expert. Branching out by entering the Red Bull Pump track challenge. EVERYONE races from their family. EVERY time.
2. The Day of Thunder Review
Council Notes:
Drew MacKenzie not only directed the double header. Drew ALSO won the EXPERT Men's for the 2018 SERIES! He had to kill it Saturday after working his butt off setting up the course and organizing a double header. This is pretty much an impossible task…..but he pulled it off with a 3rd place. His record 41st Podium! This was his 3rd time winning the series OVERALL for Expert (2018, 2012 and 2010). He is also the oldest Male ever to win the Expert Category for the series overall. On Monday the day after putting on 2 races, setting up and racing Drew drove the trailer up to Nanaimo from Victoria so that he could get it done before leaving the next day for work. In total…..a MASSIVE effort by Drew!!
Notes from double header race director: Drew MacKenzie
Well another awesome weekend and season of cross racing has flown by!
Even with 8 races this year and a lot of lingering sore muscles I am still sad that its over.
First and foremost, I want to express my sincerest appreciation for all of the volunteers who come out early and stay long to make the events happen!
There is literally no way to put on events of this size without the help of so many volunteers and so many other quality individuals who chip in where they see a hand being needed.
I spend most my time on race days simply running around going from one thing to the next and never really getting to spend any earnest time with all the fine folks who help out, so I really want to take this opportunity to recognize them.
I also want to take this opportunity to strongly encourage more people to volunteer moving forward. A lot of the same fine folks help out year after year and we absolutely need new people to come into the fold and help out in order to sustain this amazing series and avoid burning out our incredible regulars.
Please strongly consider volunteering if you can and please take a second to show your appreciation and thank these people for their contribution to our beloved cross community. When you see them next, give them a high five, or a beer, or heck give em a hug and say thanks for all that they do:
Specifically thank you to the following extremely fine folks:
– Norm, Wendy, Patrick, Roland and Brett for all of their hard work, inspiration and tireless dedication. Words do no justice. Thank you!
– Sylvia Storry for wrangling volunteers and running the show so effectively all the while being so positive, upbeat and so easy to work with.
– Parker Bloom for agreeing to partner with me and taking on a lot of the work to make Provincial Championships happen. Parker then ended up getting wrangled into the entire weekend of activities and essentially living at the Speedway Friday, Saturday and Sunday!
– And last but not least… and speaking of getting wrangled into stuff, a massive thank you to Joele for putting up with my shenanigans all the time. A lot of people end up thanking me for putting on races, but Joele is so instrumental to every single aspect of pulling off all the events that it would be impossible without her, and she should get way more of the blame!
COURSE SET UP AND TEAR DOWN:
Dave Podmoroff
Doug Doyle
Roland Rabien
Patrick Burnham
Terry McKall
Rob Parkin
Victoria Leeson
Steve Crowe
Scott Mitchell
Brent Hooper
Andy Pitre
Mitch Thacker
Joele Guynup
Jon Watkin
and Wendy Simms, Tessa and Tycho!
REGISTRATION
Sharon Hume
Linda Saunders
Jacinta
Betsy Mackenzie
BEGINNER PRE-RIDE/CLINIC
Victoria
Glenowyn
Denise
TIMING
Amy Errington
Sherry Barnes
Kyle
Bruce Falk
Liz
Ros
My sincerest apologies if I have missed anyone!
A massive round of THANK YOUs to everyone who contributes to this great series by chipping in where you see a hand being needed or simply just by coming out being quality individuals.
A very big thank you also to our race sponsors:
Please remember to vote with your dollars and your kind words the next time you're out shopping or talking about bikes to friends and strangers alike. The internet does not put on events or provide prizing for all the races in your local community. Make sure to support your local businesses/shops/distributors/representatives that work hard to support the community!
Extra Event Sponsors (In addition to the series sponsors):
Shimano (bike.shimano.com/)
Pearl Izumi (www.pearlizumi.com/)
Pro Components (www.pro-bikegear.com/en-gb)
Focus Bikes (www.focus-bikes.com)
Kimberly Chen. The 2018 Winner of the GRAND PRIZE a new NAKED frameset. Congratulations!!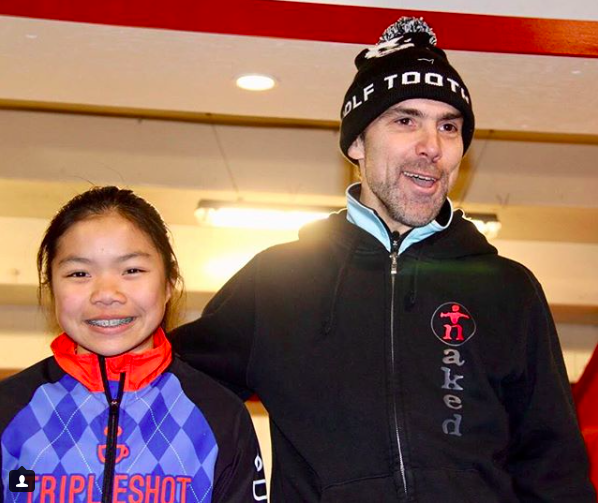 3. MAZDA-COTR Year #14 Preview
We try our best to post what the season looks like the next year at the end of the current year. Each year even though we post this in the newsletter we get a BUNCH of e-mails asking for dates etc. So take note! This is not 100% final BUT it is a rough estimate of how the race season will shake out in 2019 for our 14th MAZDA-COTR season.
Cross on the Rock Season #14
September
8th – Starting the season in Cumberland for the first time since 2015 with Coal Cross. WITH the early season and the longer days MAYBE we can finally pull off a race through the Waiverly Pub again on Saturday Night?
22nd – Heading back to Topaz for the Pro City G.P. COTR Race #2
The 28th of September is MOMAR (confirmed this time) and I am reluctant to put anything on that weekend as it is a heinous double.
October
6th – Cross on the Commons at Qualicum Beach?
15th – Thanksgiving Monday. This is currently in debate between Victoria (Western Speedway) and Nanaimo (Bowen Park)…..stay tuned on how this shakes out.
20th is the Tripleshot Crossfondo Day so we will leave this weekend to them!
That leaves the 27th. The closest COTR to Halloween…….I think we just HAVE to return to Psycho Cross at Lake Cowichan. They have the best podium!! We can't not put that to use!
November
4th. Our first back to back weekend (gotta fit it in) will see us racing back in Ladysmith with Transfer Beach! A few changes to that park may have us returning to slack point for the first time since the Great Pumpkin Cross of 2011.
17th. Depending on what happens for Thanksgiving Monday and a few other irons we have in the organization fire we this will either be Victoria, Nanaimo OR possibly Shawinigan Lake.
with the 24th being the Ladysmith Cinnamon Bun Fun Run we will finish the season off on the 23rd. Again this could be either Victoria, Nanaimo or Shawinigan to finish off our 14th Cross on the Rock season.
That is roughly how the season will look. BUT at the same time a lot will depend on the feedback we receive in from the year end survey and how things shake out with available venues.
Regardless…..it will be worth showing up for!!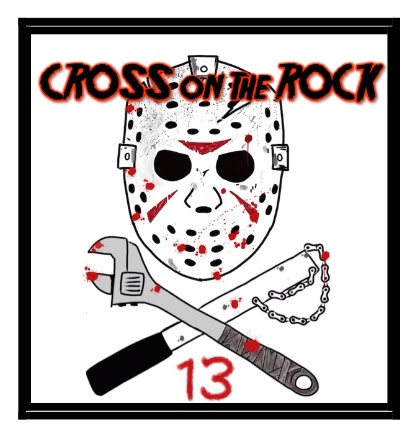 This is an ISLAND series and the past support we have received from our island community is awesome. Lets keep it up in the future as it is what drives this series and makes it special. PLEASE SUPPORT THE SPONSORS. These are local businesses and companies that support local businesses. On-line companies, amazon, big business (besides Shimano) do NOT support community events.
Parting Shots.
The spirit of COTR. Last year Hadrien Hudson Kam won the GRAND prize Giant bike at Cross on the Commons. He GAVE us his amazing 20″ SPAWN to give away. It took us all season to have the space/racks to bring it with us but we finally (remembered) packed it to the Day of Thunder where we found the smallest, youngest and most cute Buttcat Racer to pass the bike onto. We hope to see it back in action at COTR as soon as she can reach the pedals.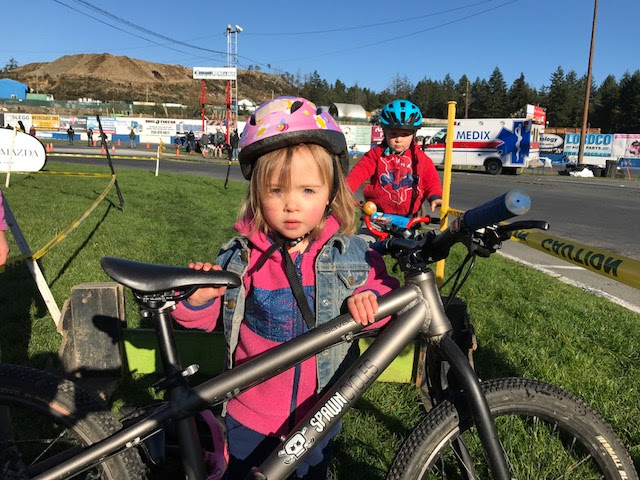 From Hung Mai Photography.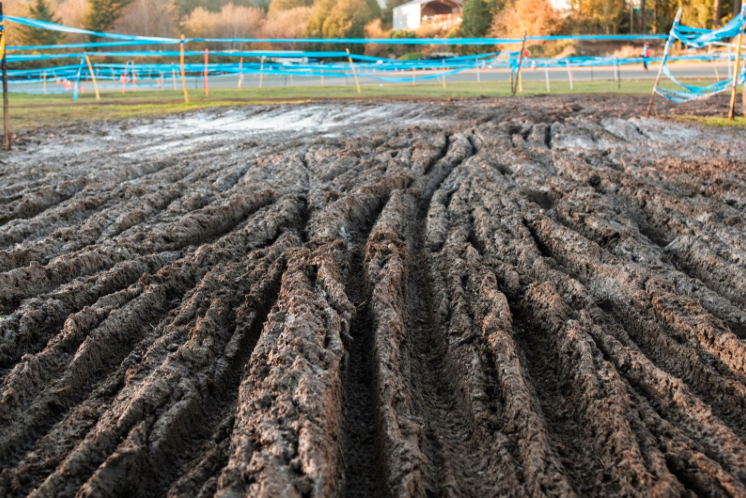 MAZDA-COTR Newsletter #13 for 2018. YEAR #13