Newsletter #11 (3rd to last for this season) for 2018. COTR YEAR #13
How cool would it be to have a MAZDA for "CX"!!
Muc Off is the BEST way to restore your bike from the mud of Hot Crossed Bunnies and prepare it for your last training weekend of the year!
#CROSSISHERE #COTR2018 #crossontherock

Nothing makes us happier than the 'Lil Nutcase crew! One more race 'lil Nutcases!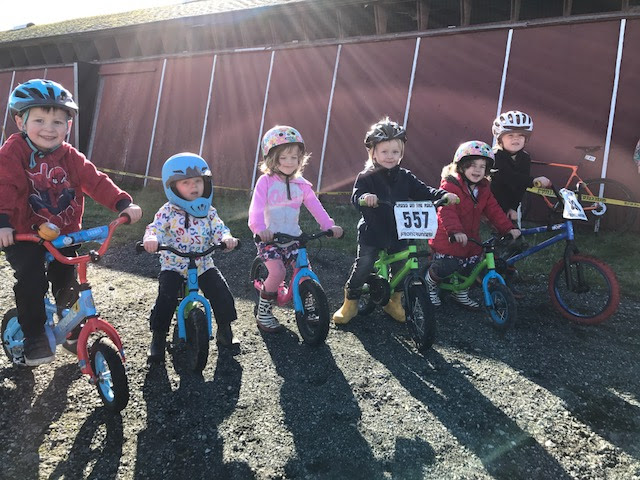 Race and Series Maintenance Items
1) CHECK YOUR STANDINGS! NOW. This is important for 2 reasons. 1st is for Provincial Call up. If there is anything wrong with your standings it will effect your call up. 2nd is for YOUR results for this COTR season. With the series final coming up we like to be as accurate as possible! Don't forget only your top 7 results count towards the final.
2) ARE YOU RACING PROVINCIALS? If you are racing Provincials as a MASTERS but normally race COTR as an "EXPERT" we need to know.
3) Riding with your friends and/or kids. We LOVE that people come and race as a group or family to Cross on the Rock. LOVE IT! One thing to ALWAYS consider though when racing with your loved ones. Please don't block other riders progress or ride "tactics" to better your friends or loved ones position. We need to be considerate of other people's races and if you are side by side all the way around the course it makes it VERY hard to get by.
4) Lost and Found. (Growing). the Day of Thunder will be your LAST CHANCE this season to check the Lost and Found for your items. After that everything in that smelly bucket will get washed and donated.
Warm Ups
It is NOT often…..OK…..NEVER that Cross on the Rock gets the FRONT COVER of the newspaper. So this is pretty HUGE!!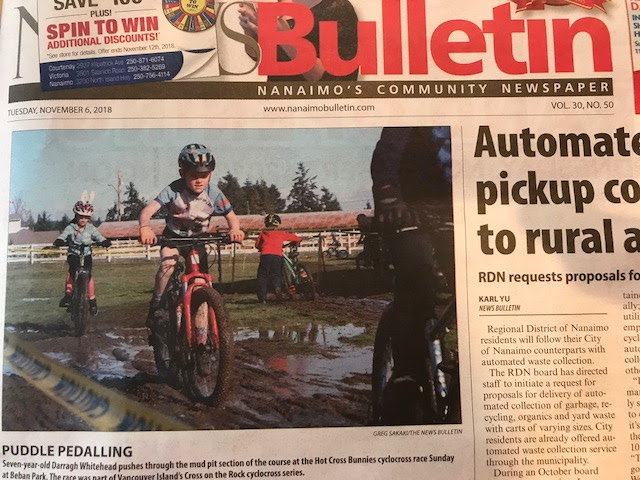 IN THIS NEWSLETTER:
1. Hot Crossed Bunnies Review
2. Provincial Championships News
1. Hot Crossed Bunnies Review
Photos from Patrick are here!!
Ready to re-live the course through Roland Rabien's on-board action?
NUTCASE
Nutcase has been a very generous sponsor for COTR for a number of year. We had a dream a few years back to do a race where every Zoom-Zoom and Nutcase got one of their sweet bells. The problem was that Nutcase is VERY generous with their helmets for racers (little heads are the priority) so we only get a few bells each year…..so we have been saving the bells, stickers, pins and wrist bands each year so that one day we would have enough to do a sweet swag bag for our little racers. This was the year and Hot Crossed Bunnies was the event! Hope our little racers loved their packages!!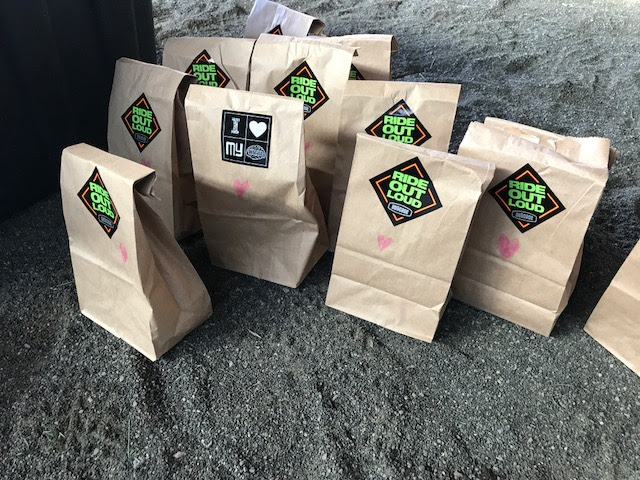 The Jump up Crew. (Last chance to do a jump up this year is the Day of Thunder)
(From a fellow Expert Women's racer) "A shout out to the half-dozen or so intermediate women who raced again with the experts. It was really great to have them and I hope some more positive encouragement will inspire others to join and eventually maybe upgrade permanently!"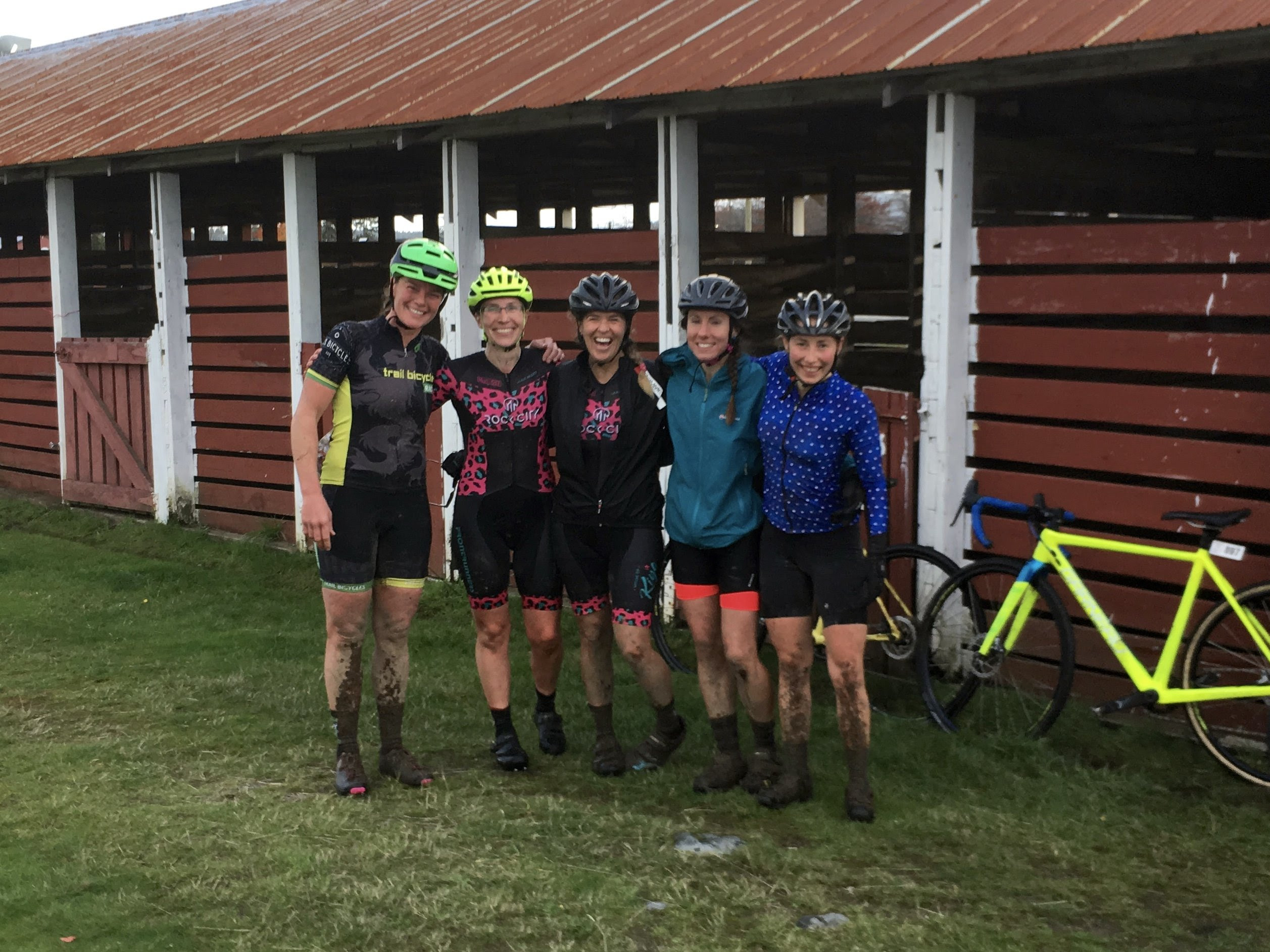 Notes from Race Director Patrick (also the president of MIVA and our chief timer).
Wow, what an event. The weather couldn't have been any better if we'd planned for it. It was great to see so many happy smiling faces out enjoying themselves and racing hard.
I have to thank everyone from MIVA who stepped up and came out to make this such an amazing event. There are a lot of moving parts to make an event like this go off, from pounding stakes, to marshalling and repairing the course or signing people in. It was great to see so many come out and lend a hand.
A special thanks to all the members on the clubs board who worked extra hard behind the scenes making sure we had all the little details prepped and ready in the weeks leading up to the event. Thank you Shep, Kiyomi, Phil, Paul, Lorrie, Antonio and Brad.
A huge shout out goes to Sean and Corey for rallying the Rock City Cross team on Saturday to set up the course. We had over 40 people out Saturday afternoon and the course was set in less than two hours.
To have an event this large in a multi-use park requires buy in from quite a few different entities.

We have to thank the Nanaimo BMX association for the use of their track.
The Nanaimo Equestrian for the use of the Agriplex and the riding rings.
The Nanaimo parks Department
and the VIEX.
It was great to have Medix BC on site again and fortunate that they were much less busy than last year.
Thanks to AJs Island Grill and Georgies Pies for coming out to feed the masses.
Of course thanks to all the racers for coming out and being awesome. You're what makes these events great.
Norm's Notes
How awesome was it to have Georgies Pies out to the event. The baked goods were SO GOOD after my race!!
Muddy as heck but sunny! How often does that happen.
Special thanks to my dad, Rollin, for hauling his heavy one day travel bag all the way from White Rock with him to help out at the event. Hard Core!!
Great racing out there. Can't wait for the finals!!
2.Provincial Championships News
Registration is live HERE!
Registration closes: Thursday, November 15, 2018 11:59 PM (GMT-7)
Event website: http://www.broadstcycles.ca/2018-bc-cx-provincial-champs/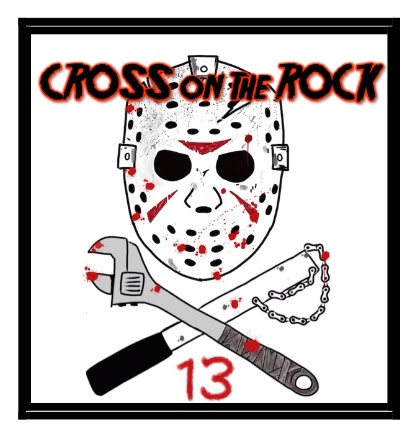 This is an ISLAND series and the past support we have received from our island community is awesome. Lets keep it up in the future as it is what drives this series and makes it special. PLEASE SUPPORT THE SPONSORS. These are local businesses and companies that support local businesses. On-line companies, amazon, big business (besides Shimano) do NOT support community events.
Parting Shot. #1.
I love this photo for the enthusiasm that Jack, Tessa and Tycho have for cheering for Wendy. When they discovered the "secret" door that opened right onto the course and are finally at the age where we did not have to worry (as much) about them taking a wrong step and hurting themselves or another rider…magic!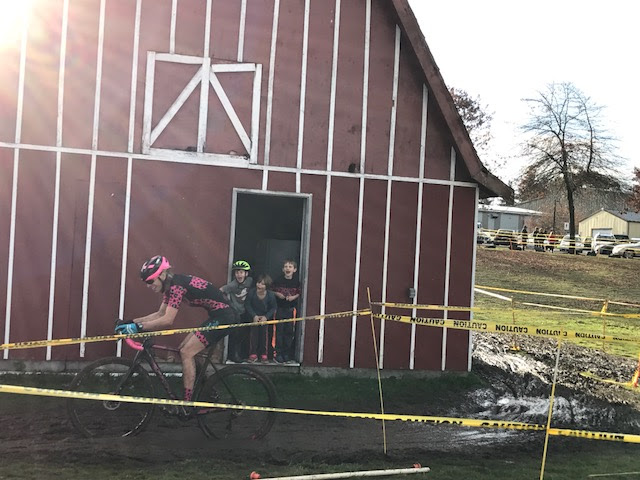 Parting Shot #2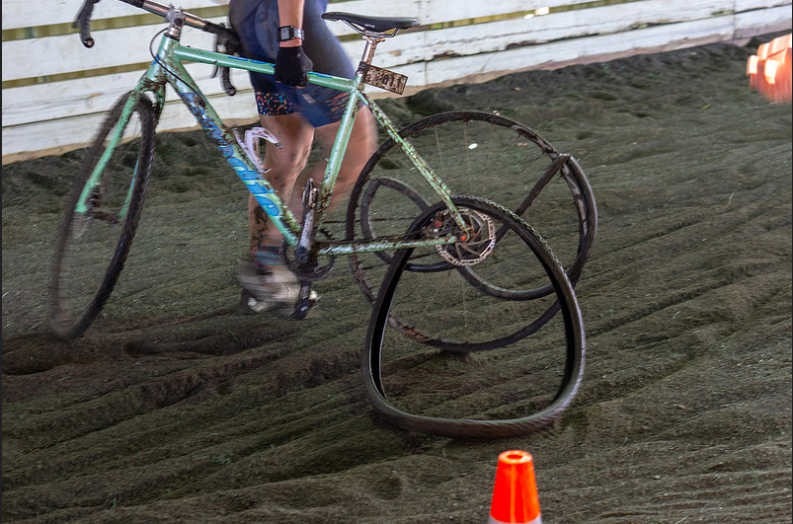 That is it for this week. NEXT week will be the preview for the Day of Thunder COTR finals for 2018!!
1 Race to GO!
Newsletter #11 (3rd to last for this season) for 2018. COTR YEAR #13