Newsletter #3 for 2019. MAZDA-COTR. Season #14. Coal Cross Preview.

Powered by MAZDA
Bikes washed, lubed and protected for Topaz Park with Muc Off.
Did you check out Ted Hobby's Intertidal Creative COTR Season #14 Preview Edit….check it out by clicking this!
Newsletter #4.
Coal Cross Review
Registration is OPEN
Lots of other stuff happening!
Teams, Clubs, Practices and Clinics.
"Great race today! Best course I have ever seen in Cumberland!!! By far the most polite and supportive group of guys for passing and being passed." C.S.
"Best Coal Cross Ever! (Except for maybe the first one where we went through the alleys". R.R.
"Loved the choose your own adventure sections in front of tent alley". The boys at Rock City Cycles.
1. Coal Cross Review
Chad Grice had some great shots from Coal Cross last Sunday. The low res are free to download.
Patrick's Photos are UP here
This might be his shot of the race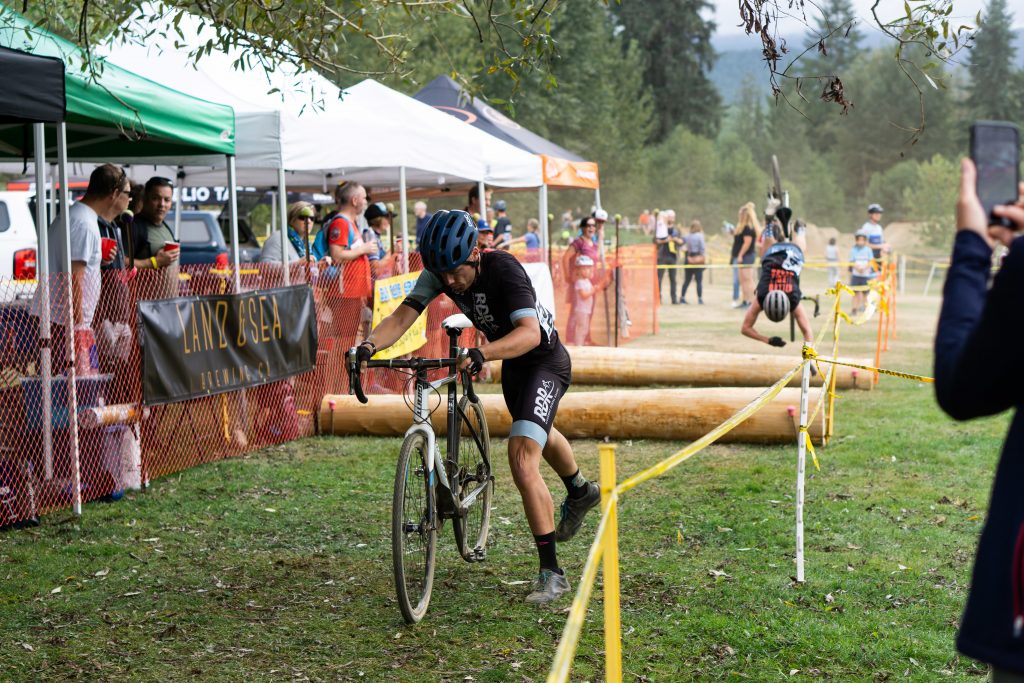 The riders in the picture are
Bib 168 Damian Parlee – making it look smooth and finished 9th
Bib 140 Jordan Drew – got up and rode it out. Finished 1 lap down in 72place
Notes from Chris and Dave Race Directors:
We are super pumped with how smoothly this race went from the pounding of the first stake on Saturday afternoon, right through until we locked up the trailer on Sunday night. Course set-up was done in under two hours thanks to our veteran crew including the members of the Trail Bicycles Junior Team. Registration was hiccup free and the timing team was tight!
It truly was the tale of 'two races'. Dry and dusty for the Beginners and Intermediates and driving rain and slick conditions for the Masters Men and Experts. We think the beer garden was a nice addition and its placement lead to viral social media posts of bunny hops gone awry!
A couple of special mentions…
Hilary Grant: Timing legend
Michelle and Katie: Double Duty. Registration in the morning and flogging beer tickets all afternoon
Jay Walker (Land and Sea): For not knowing what he was really getting into and pulling beer all afternoon in some nasty conditions
Sarah Johnston: 4th year doing registration and she keeps coming back
Tim Roberts: Pounded more rebar than the rest of us combined
Brett Whitehead and Tom Skinner: For organizing the CV Wednesday Night Cross practice
Steve Blacklock: Our beer garden host
Finally we want to thank all the local sponsors:
Land and Sea Brewing, Ronni Lister (Realtor), Waypoint Insurance, Eatmore Sprouts, Milano Comox, Cascadian Wood Tech, Blue Toque, Done Creative, Cumberland Crate, Bibliotaco, and the title sponsor Trail Bicycles, who have been supporting #cross in the valley since the very first race held in 2006.
See you next year!
Chris and Dave
Norm's Notes:
Great start to season #14!
Thanks to the crew behind the scenes that makes sure that things will go smooth: Roland, Brett, Patrick, Sherry, Wendy, Tycho and Tessa.
I did not hear a single negative thing about this race which……is honestly…..AMAZING!
Great job Dave and Chris for sure!
2. Registraion is OPEN
We have been VERY fortunate in the past to have former COTR racer, Mark Nelson, working for us setting up our registration. This season we have had to do it ourselves which we found out takes a LOT of time!! The data from the series has been migrated to the next couple events and the rest of the events will have the data migrated soon. (Meaning if you signed up for the SERIES your name will be transferred to each of the races).
Registration for each race will close at 6:00pm the night before the event so that we can process the start lists etc. (if you are not pre-registered you do not get a call up). There is always registration available on race day up until 30 minutes before the race OR until it reaches it's registration limit (Cash only on site).
Here are the links to each of the races
2019 Mazda Cross on the Rock: Pro City Racing GP. Race #2. Season #14. September 22, 2019
2019 Mazda Cross on the Rock: Pro Cross on the Commons. Race #3. Season #14. October 6, 2019
2019 Mazda Cross on the Rock: Muc Off Cup. Race #4. Season #14. October 14, 2019
2019 Mazda Cross on the Rock: Crosstoberfest (The return). Race #5. Season #14. October 27, 2019
2019 Mazda Cross on the Rock: Day of Thunder. Race #6. Season #14. November 3, 2019
2019 Mazda Cross on the Rock: Hot Crossed Bunnies. Race #7. Season #14. November 16th, 2019
3. Lots of other stuff happening!
The fall has become an amazing time for riding bikes, racing and being a part of a great community. Cross on the rock is just one part of what is going on.
Here are some other things:
The Triple Shot Cross Fondo! http://tripleshotcrossfondo.ca/ This event happens on an OFF weekend for Cross on the Rock. October 20th. It is a SUPER FUN event that is like a scavenger hunt on wheels. The course is always a secret. Once in a while we hear rumours. Friends or family will come into Frontunners and mention someone they know in Saanich that was approached to see if a bike race could cut through their land……little pieces of the puzzle! You can day trip this event or make a weekend of it. They treat you like GOLD. (We will be reminding you of it in the newsletter and on FB until the event a few more times)
Up in Powell River they are putting on their first EVER Cross race. The date unfortunately conflicts with the Pro City GP but if you know anyone that is on the Sunshine Coast and probably would not make it to Victoria on that day then this will be a good first event to try out. Very low key. Poster/Information Below. PowTown "Classic" (I never know how a first year event can be a classic?)
There are a LOT of OTHER cyclocross events going on in Vancouver, the lower mainland and in Washington. This is a great document that shows you what is happening, when and where in all these locations:

https://docs.google.com/spreadsheets/d/15Gr0AmloVNPVverMXzQpk5pfqhl9EvITm_ismKFbqfk/edit#gid=0

If you are not racing MOMAR this year in Cumberland (thank god that is NOT a double header this year!! OUCH) then you might want to check this event out in the Cowichan Valley. https://www.burntbridgeclassic.com 82km of gravel riding.
4. Teams, Clubs, Practices and Clinics.
Clubs
Cross on the rock would like to increase our focus on Clubs and Teams to foster community and growth to cycling. If you have a club or team that races we would like to know about it and put it on our resource page on the web site.
Please send any club information to: normont@islandnet.com
We would like the following information:
Name of the club/team
Is the club OPEN (will accept new members) or CLOSED (full or have to apply)
Where is the primary location (ie. Victoria).
Age group and what the group focused on (ie. ALL AGES. or "Just hard core single speeders and vodka drinkers)
Contact person and contacts (FB, e-mail, IG)
If you have any weekly practices or groups (Carpooling, monday night barrier practice. Tuesday night close down the bar practice)
If you have a club that does practices or clinics let us know.
Practices
Rock City Cycles in Nanaimo: Cross practice on Wednesday at 6PM at the Red Barns at Beban Park.
PS, please be sure to have paid for your cycling BC license.
Practice Races:
Wednesday Victoria Cross Club is back for another season.
Registration and details are at : https://raceroster.com/memberships/3999/2019-victoria-cross-club
We start up September 11 and registration is open now.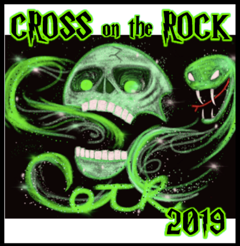 Cross on the Rock is an ISLAND series and the past support we have received from our island community is awesome. Lets keep it up in the future as it is what drives this series and makes it special. PLEASE SUPPORT THE SPONSORS. These are local businesses and companies that support local businesses. On-line companies, amazon, big business (besides Shimano and local dealers of MAZDA) do NOT support community events.
Cross on the Rock is organized by the council of cross and supported by a lot of bike shops and awesome people as well as Cycling BC.
Newsletter #4 for 2019. MAZDA-COTR. Season #14