Newsletter #7 for 2019. MAZDA-COTR. Season #14.
Powered by MAZDA

Bikes washed, lubed and ready to race this weekend in Qualicum Beach with Muc Off.

Newsletter #7.
From the sidelines
Cross on the Commons in Qualicum Beach. This Sunday.
Listening to the rain come down and wondering about tire selection for this Sunday…..while recalling Naked Bike's recent post about cush-core tire insert experimentation.
Note: A reminder to our cross riders. PLEASE stay off the courses we have used after we have used them. I KNOW they look like awesome practice areas but we need to leave them alone! Thanks.
1. From the sidelines
The "From the sidelines" section is normally where we have random notes that are directly or indirectly related to Cyclocross and or Cross on the Rock.
1) We were hacked.
I am not sure where to be mad, annoyed or laugh….but Roland let me know this week that our site was hacked. The hacker demanded ransom. He sent a video (I will ask Roland if we can link it) of him hacking our site. The video has sinister music dubbed on it. He demand ransom. The ransom amount. $30. American $$.
We did not pay. Roland has the site backed up. If it is ever hacked we would just re-set it and use the back up. $30. $30 US $!
2) Nicole Nordli did NOT DNF at the PRo City GP! She appeared as a DNF on the original uploaded results when she did finish (12th) because of a finish line chip read block. We had it all sorted out on the web scorer files (where the results are preliminarily posted) but because of the hacker they were not uploaded onto the COTR race and series files until we had that sorted. Sorry to Nicole (and anyone else) for making you worry about your points and placings!!
3) Last Not Lapped award is swapping out for a while to most passes.
We tried this at Pro City GP for the first time where we were calculating passes being made on the second lap and awarded a prize for this. At Cross on the Commons we are confident we can do this award for the most passes for the race. Roland's program should calculate who passed the most people from the first pass through the finish line (at Qualicum this is about 400m in) until the finish. Get your pass on!! If it does not work we will revert back to our Last Not Lapped which is also a major accomplishment!
2. Cross on the Commons in Qualicum Beach. This Sunday
Poster. Articles. Map. Posted Below.
Pre-Registration (and chance for a call up) closes as always at 6:00pm on Saturday Night.

2019 Cross on the Commons Preview
For the third year, will the race be run clockwise or counter-clockwise or a combination of both? Hot and dry or wet and muddy, who knows. So you better come and ride to find out.
You do know though that there will be many of the features you like at Qualicum Beach. Staging and start section still the same, check! Grass and sand, check! BMX track, check! A bit of single track, check! Smooth grass sections, check! Food Trucks, Check! Same place, same great QB Civic Centre facilities.
NOTE: Absolutely NO riding on the playing fields! The marked course is the only place to be!
NOTE *2: The Town of QB is still insisting on a cardboard down and 'No Shoes' policy in the Civic Centre. This means the registration area as well as the washrooms. Please follow for everyone's benefit!!!
Team Tents
Team tents located next to the Skateboard Park. First Come, First Served. No parking in the Team Tent area. Unload, setup then park.
Location
At the Qualicum Beach Civic Centre. Good access from all highways:
From Hwy 19, take the only off-ramp into Qualicum Beach, follow the traffic circle around to Rupert Rd, drive 1 block and turn right onto Jones St.
Coming from north Island on Hwy 19A, turn right onto Laburnum Rd and continue until a left turn on Jones St.
If coming from down Island on Hwy 19A, turn left at Bennett Rd (also goes to airport), it will change to Rupert Rd, go around the traffic circle then one more block to a right turn on Jones St.
From the west (Port Alberni, Hwy 4) drive towards town and follow the traffic circle around to Rupert Rd, drive 1 block and turn right onto Jones St.
Parking
Parking is available at the Civic Centre. A lot of other people use the facilities at the Civic Centre so share and share alike. NO PARKING in the Ravensong Pool parking area, that is for pool patrons only.
FYI: A great place for additional parking is at the BMX track parking lot on Park Rd. Quiet, lots of room and quick access to registration area, etc. To get there, continue down Jones St to First Ave W, turn left for 1 block then turn left again on Park Rd. Parking dead ahead.
Of Special Note
A special rate at http://sandpebbles.bc.ca/ has been setup for racers that want to come early or stay late. A great spot with lovely grounds and ocean views!
$79.95 per night
A 'run of house' rate which means guests choose whether they want one bed or two!
Promo code: Cross On The Commons
Cross on the Rock is an ISLAND series and the past support we have received from our island community is awesome. Lets keep it up in the future as it is what drives this series and makes it special. PLEASE SUPPORT THE SPONSORS. These are local businesses and companies that support local businesses. On-line companies, amazon, big business (besides Shimano and local dealers of MAZDA) do NOT support community events.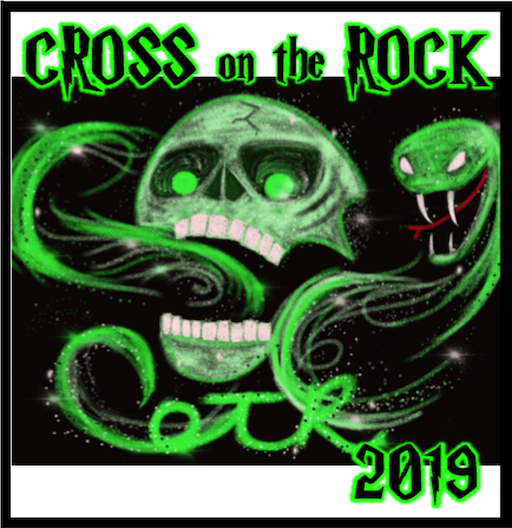 Cross on the Rock is organized by the council of cross and supported by a lot of bike shops and awesome people.