Newsletter #12 – 2019. MAZDA-COTR. Season #14. Season Final – Saturday
Powered by MAZDA

Make sure your bike is 100% ready and prepared (with MUC OFF) for COTR #7 at Beban Park..

Newsletter #12.
On the Podium Report #2
Hot Crossed Bunnies Preview
Canadian SS CX Championships…….in America!!
The Warm Ups
Keep an eye on the COTR FB page up until race day. Any last minute changes and news will be posted there.
You obviously like bikes since you are reading this. How would you like a FREE BIKE? Well……read below in the Hot Crossed Bunnies Preview about the not one but TWO bikes we are giving away this Saturday.
ALL CATEGORIES-EVEN ZOOM ZOOM-Check your points. The series final is DOUBLE POINTS. Podium places have been decided by less than 10 points. Make sure you have all the points you deserve and have earned! Remember only your top 6 race scores count!
We are doing CALL UPS for ZOOM ZOOM so make sure your ZOOM ZOOM'er has all their points!
ALSO if your ZOOM ZOOM racer has done ALL the races but it does not appear that way in the results please let us know ASAP (Link on results pages)
The After Party – From Rock City Cycles: We are having our annual year end/cyclocross party and would like to invite all the Cross on the Rock, Miva and Nanaimo MTB members. Could you please pass this on to them for us?
Rock City Cycles Year End Party
November 16th 7:00 – ?
At Rock City Cycles
Beer, Wine and light snacks
Featuring DJ AllGood YES. DJ All GOOD!
If you won a Frontrunners Gift Certificate this year OR need some shoes for running, spectating, trails, Blunstones…..etc. Frontrunners and NewBalance Nanaimo are located less than 2km from the race venue at 1825 Bowen road. An EASY trip during the day!
It is the LAST race of the season. Set a goal for yourself as to how you want to finish it off. Do you want to beat someone that you have not? Do you want to try to finish on the lead lap? Crash less? Not flat (John H.)? Finish the season strong and on a positive note. You will carry that all the way until the next season where you can set new goals again!
1. On the podium. Report #2.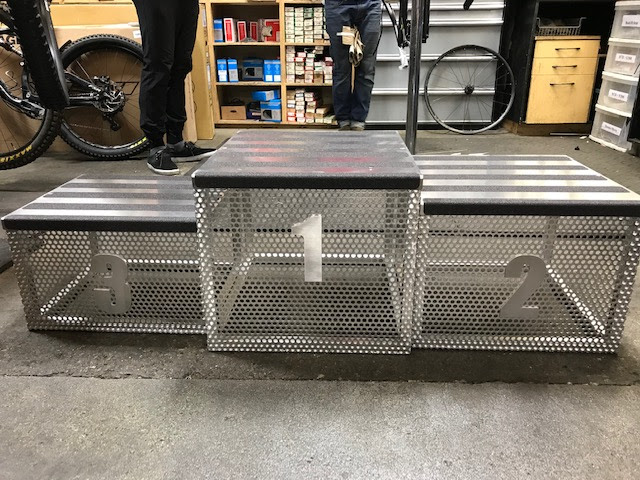 We did a little report on all the racers that hit the podium for the first time this season.
Here is another list of those that hit their first TOP STEP of the podium this year!! Check out the Launch Women. Every race has had a never before winner! Intermediate Men 5 of 6 races someone that has never won before!
Launch Men
Clem Loveless
Hudson Webster
Jesse Hughes
Launch Women
Hannah Nawroth
Heidi Henry
Jade Blouin-Comeau
Jamie Harker
Jessica Planeta
Nadia Macluskie
Intermediate Men
Campbell Parrish
Damian Parlee
Diego Franco
Erik Worm
Liam Sargent
Intermediate Women
Kimberly Chen
Sarah Roberts
Super Masters Men
Dan Smith
Paul Thompson
Masters Women
Erica Spizawka
Megan Racher
Shannon Baerg
Open Men
Logan Sadesky
Michael Van den Ham
Open Women
Holly Henry
2. Hot Crossed Bunnies Preview
OK we have some Notes HERE……COME ON OUT AND RACE THIS SATURDAY.
If you are coming from the mainland we will pay (some of) for your ferry ride!! FREE (not really) ferry ride. Come from the mainland. We will give you $10 to cover your bike both ways!! Show your receipt at registration. They will give you $10! Who else does that!!??
Condensed schedule so check it and memorize it!
We always like to break a few records…..here are SOME that we could break with your help: Biggest Final race. 2018 = 402. 2017 = 350. 2016 = 335. LEAST DNF's. 1.3 % is our lowest. Just plan on finishing NO MATTER WHAT!! (but if you trade a bike out in the pits remember your timing tag and NOT in your pocket)
Lee Blais has one more chance to stay on the faithful list…..this Saturday. IF he shows he has requested lots of hugs. So give Lee a hug!
We need to get WAY MORE LOUD for our last race. Bring your cow bell (no chain saws please). Make some noise this Saturday.
This is the LAST race of the season. It will be 309 Days before COTR starts again for Season #15. Do you really want to miss this last race and have to wait 309 days to race again? Get out there
We have had a REALLY dry Season #14. Looking forward to having the possibility of some EPIC weather this weekend!!
WIN A BIKE (and really you COULD in theory win 2 bikes). We are giving away 2 bikes this Saturday. First of all everyone that races the Hot Crossed Bunnies race is eligible to win a Norco Threshold Single Speed CX bike from MIVA (Mid Island Velo Association the club putting on the race) and Rock City Cycles. You have to register for the Hot Crossed Bunnies AND be at the awards to win this bike. Second we have our GRAND SERIES PRIZE of a Naked Bikes Cross Frame. Every time you entered a race you were entered to win this prize. SO if you entered 5 races. You have 5 chances to win. You HAVE TO BE at the awards to win!
ZOOM ZOOM RIDERS – We are giving away a FREE PASS to AIRHOUSE to every participant this Saturday. This is a partnership with Airhouse and Mazda-COTR!
PLEASE NOTE THE ADJUSTED SCHEDULE AND IN PARTICULAR THE DIFFERENT TIME FOR Lil' Nutcase Race.
9:15 – Registration OPEN
10:00 – Beginner Pre-Ride/Mini Clinic. Meet at the start line.
10:30 – Little Nutcase Race. NOTE DIFFERENT TIME (Under 7 years old. Push bikes and pedal bikes)
10:45 – Launch (Beginner) Men 30ish min race
10:47 – Launch (Beginner) Women
11:30 – Kids Mazda Zoom Zoom Race. (7ish to 12ish)
12:00 – Intermediate Men (Includes U17) 40ish min race
12:02 – Intermediate and Masters Women (Includes U17)
1:00 – Masters Men (40-54) 50ish min race
1:02 – Super Masters Men
2:15 – Open Men – 60ish min race
2:16 – Open Women – 50ish min race
FAST CLEAN UP AND RAKE OUT
As close as possible to 3:45 Hot Crossed Bunnies Awards and then Season #14 Series Awards.
As always. NO PRE-RIDING DURING RACES. Do NOT cross the finish line during your pre-ride!!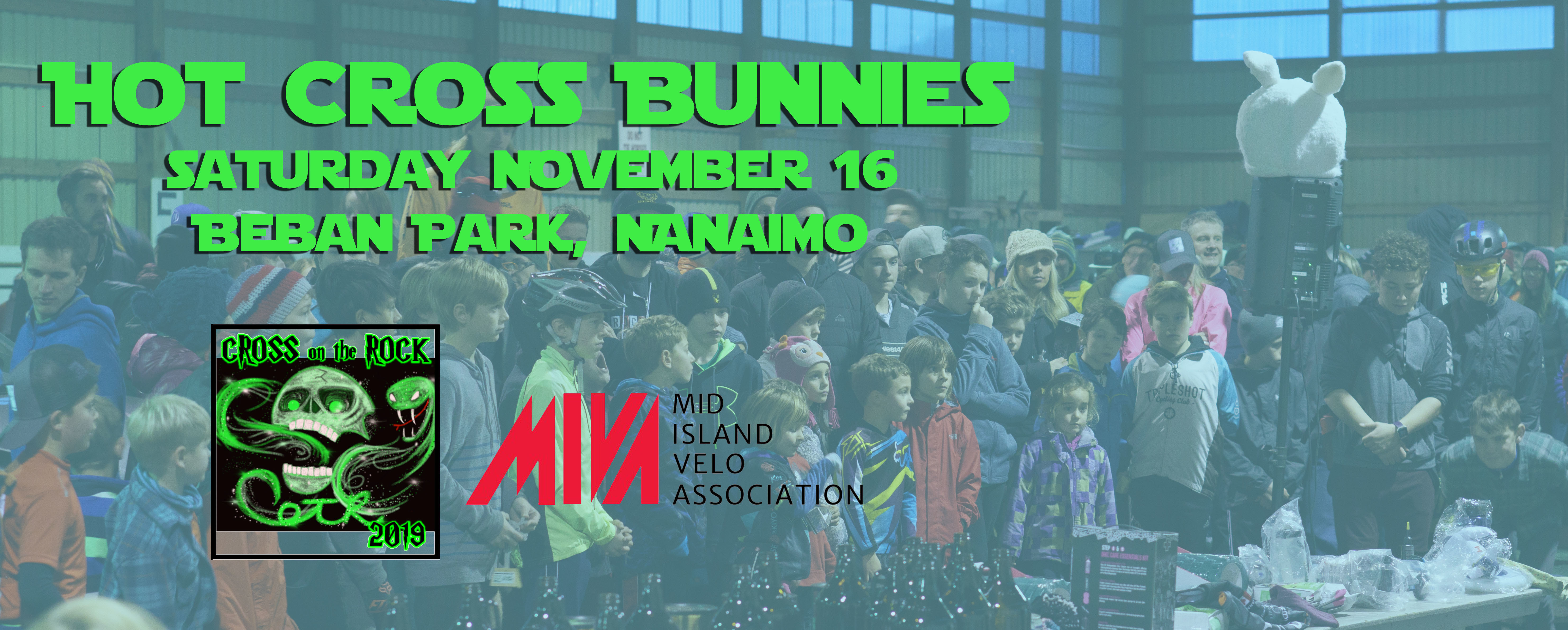 Parking: Beban park is HUGE. But on any given weekend there is a LOT going on. The best place to park for the race is south of the registration in the gravel lot by the golf course and tennis courts. Be aware that there is a new road access to the Steve Smith Jump park, please do not block it. IF there is no soccer on the Beban fields then that lot will also be available. IF socccer is happening PLEASE DO NOT PARK in the soccer lots to the NORTH of the race venue. The lot by the BMX track is normally under-utilized. The paved parking by the Pool and arena might be over run so it would be best to avoid those lots. Parking on the roadways or grass is strictly forbidden and will get you towed
Team Tents: The main TEAM TENT area will be on just EAST of the sand riding ring. We will NOT be putting team tents up on the opening straight away. Make 100% sure your tent is staked and secured. With wind this week and in the forecast we can not have any tents becoming kites. There will be quite a bit of space for team tents including a new spot where the old barn burned down last year. It is drop and go until we close and lock the gates around 10am. After that point you will have to carry your gear in. On the flip side the gate will be LOCKED until after the open race so it will be carry out until that point. There will be no team vehicles inside the gate or we will run out of space for the team tents.
Registration: (Almost) Mandatory pre-registration will close like normal at 6:00pm the night before the race. In this case that will be FRIDAY NIGHT at 6:00pm. Reminder that if you choose to not pre-register you will not receive a call up. No exceptions. The call up sheets are literally done by 6:10pm the night before the race. The link to register is here.
On Saturday number pick up/license check/check in (and Tycho and Tessa's special Licorice Stand) will be located in the small red barn (refer to map). Same location we have had it in past years.
Washrooms: There are LOTS of washrooms located in Beban park. EXCEPT in the area where the race is held. The washrooms that we have used in the past that are located in the VIEX grounds are now de-funct. We will have two Port-a-potties in the corner of the gravel parking. You can also locate washrooms in almost all buildings in the park. Both arenas. Down by the artificial turf field. In the Pool. NO DIRTY BIKE SHOES OR DIRTY PEOPLE INSIDE THE BUILDINGS OR WASHROOMS. Clean yourself up BEFORE going into a public area. We want to be able to use this venue again.
Awards: Awards location will be in the large barn behind the finish line.
Race Course: Things are coming together for Saturday's race. The weather is calling for rain. We've been out cutting blackberries and scouting lines. With the rain we'll have mud, sand, gravel, grass, pavement and off camber hills. Everything you could want for an epic final race of the season. With the rain there will be no BMX track this year as per restrictions/conditions from the BMX club.
Food: AJ's Island Grill Food Truck will be on-site and ready to serve up breakfast and Lunch. Great coffee, Gourmet burgers, wraps and all sort of deliciousnesses. This year we have also invited Wanna Wafel to come up and join the fun.
Post race: We will want to get the awards going as soon as possible on Saturday. With that in mind please help us both tear down as well as RAKING out the course. With the rain in the forecast the more raking we can do the better the course will look on Sunday when people are driving by or walking through. Please bring a rake and work gloves. Many hands make light work and get the work done FAST. We will make an announcement when we are starting the awards….and…..well…..there will be no one left on course so you will notice that the awards have started!
Course map for 2019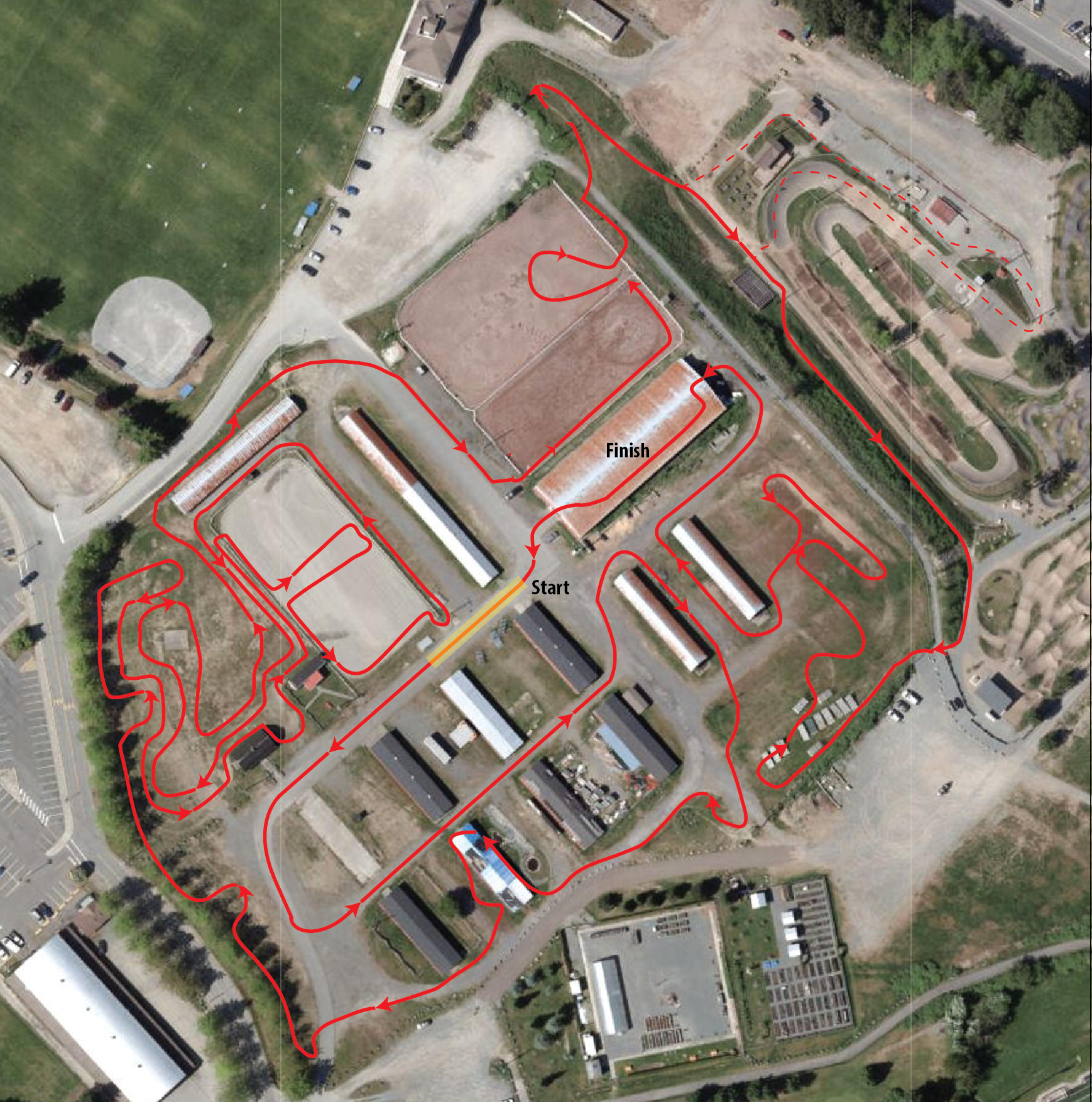 3. Canadian SS CX Championships…….in America!!
The organizers of the USA CX Championships contacted us after noting that the Canadian CX Championships did NOT have a single speed category (again) this year. They offered their race for the Canadian Single Speed Championships. The first time EVER a Canadian Cycling Championships is held OUTSIDE of Canada! What a historic opportunity. Since the American CX Championships is not crammed into 1 day they actually have time on their schedule to pull this off.
Single Speed race at US CX Nationals on Tuesday, December 10th will be consider the Unofficial Canadian SS CX Championships by MFG Cyclocross. If 25 riders register in the men's race and 10 in women's race we will do a Jersey Presentation Ceremony following the race. Let's do this.
Registration is here: https://www.bikereg.com/usa-cycling-cyclocross-nationals
Best Regards,
Terry Buchanan
Low Pressure Promotions, LLC
425-503-2333
Producing MFG Cyclocross since 2009 | Co-Host 2019 US Cyclocross National Championships
Cross on the Rock is an ISLAND series and the past support we have received from our island community is awesome. Lets keep it up in the future as it is what drives this series and makes it special. PLEASE SUPPORT THE SPONSORS. These are local businesses and companies that support local businesses. On-line companies, amazon, big business (besides Shimano and local dealers of MAZDA) do NOT support community events.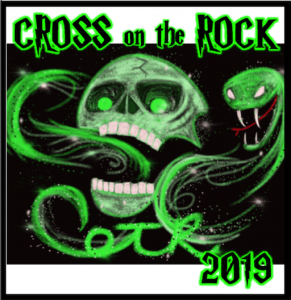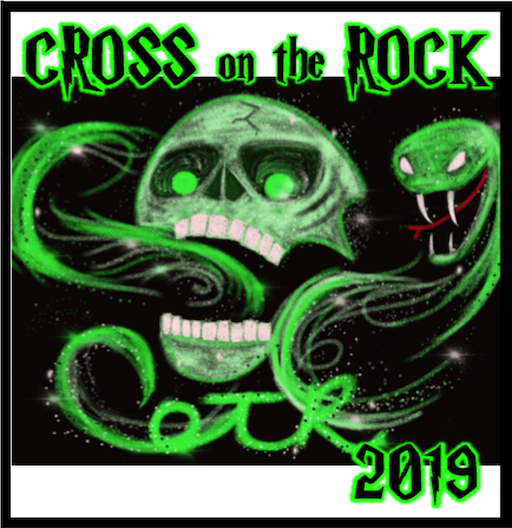 Cross on the Rock is organized by the council of cross and supported by a lot of bike shops and awesome people.
Newsletter #12 – 2019. MAZDA-COTR. Season #14. Season Final – Saturday