Newsletter #8 for 2018. COTR YEAR #13
Powered by MAZDA
Bikes prepped for Lumber X with Muc Off.
#CROSSISHERE #COTR2018 #crossontherock


The Cross on the Rock season #13 is officially half way through. 4 races down. 4 to go. 44% of the points allocated. 56% of the points still to be allocated. 2 new courses coming your way!
The next 3 weeks will be exciting for Cyclocross fans! Then 1 week off (or Nationals if you are heading to Ontario). THEN……..see #1 in the Warm Ups.
Warm Ups
1) Provincial Champs. After learning that Cycling BC was cancelling Cyclocross Provincials for this year The council of cross put their thinking caps on and sent 1 e-mail to 1 person that knows how to put BIG races on. The e-mail to Drew Mackenzie simply said, "Double Header at Speedway". The idea was the COTR finals on the Saturday. Then Provincial Champs on Sunday. After a couple of quick discussions and notes sent Cycling BC made it official tonight in an e-mail. Provincial Champs will take place at Western Speedway. The day after our Finals. Making it 10 races on Vancouver Island this year and finishing off our season with an amazing double header! Thanks Drew and Parker for running with this idea and making this happen!
2) Where is the cross capital of Canada? Today it was suggested through an article from Oliver Evans that the capital of Cyclocross for Canada is Winnipeg. Take a look at this link on Facebook to the article. Feel free to chime in COTR fans and defend our status!! The article is here. You can comment on the post on our Facebook Page.
3) Cross Fondo. Triple Shot Cycling Club once again put on an absolutely amazing event down in Victoria last weekend. A super fun course (SURPRISE….NOT the same as last year!!). Great organization. Amazing food. Bonus….great weather!! IF you have not done this event yet BE SURE to put it on your list for next year!
4) Another Link from Cross on the Commons. We mentioned in the Cross on the Commons review that there was another video that I had seen but could not find the link to. Roy send me the link after he returned from his MTB "recovery" road trip. A LOT of drone and overhead shots. Check it out.
5) Staying in touch on the Island. Besides the COTR Facebook page there is also an Island Cross FB group. People can use it to plan other CX rides, carpool, buy'n'sell, etc. Check it out here https://www.facebook.com/groups/IslandCross/
IN THIS NEWSLETTER:
1. Lumber X Preview
2. Don't forget we owe you $5
3. Weekly Cross happenings on
1. Lumber X Preview
VERY excited to be travelling back to Port Alberni this weekend. One of the coolest things about Cross on the Rock is that it is an ISLAND race series. Not just south of the Malahat or Nanaimo down etc. We get around the island and see different communities. This weekend we have the unique opportunity to do the most Western CX race in the world!! The WORLD!! Plus we return to Port Alberni after skipping 2017. We can't wait!!
We have raced at McLean's Mill on 2 occasions. 2010 and 2011. People have VERY different memories of these races and courses.
Check out the results from WAY back then. Some BIG names and names that are iconic with racing on Vancouver Island and COTR.
2010 Results 97 racers this year. Check out the expert results as well as the top of the Intermediate, and Beginners! This was supposed to be our 2nd to last race in 2010 BUT our last race of the year at Shawinigan Lake School got snowed out.
2011 Results 140 races the next year at McLeans Mill. Haldor taking the Intermediate Mens ahead of Nigel Elsay back in 5th (if you don't know that name….you should) and Pro racer Adam DeVos in 8th! Janna Gillick winning the intermediate women race and Kelly Guest winning Expert Mens….now crushing in the Masters this year! Memories!!
Directions
First.. get onto the Alberni hwy and head west!!
Once you're coming down into the valley stay right.
Take a right on Cherry creek road.
Left on Cowely
Right onto Cypress. Continue onto Batty road which turns on Debeaux..
Mill site will be on your right.
There are yellow saw blade signs once you're in Port Alberni.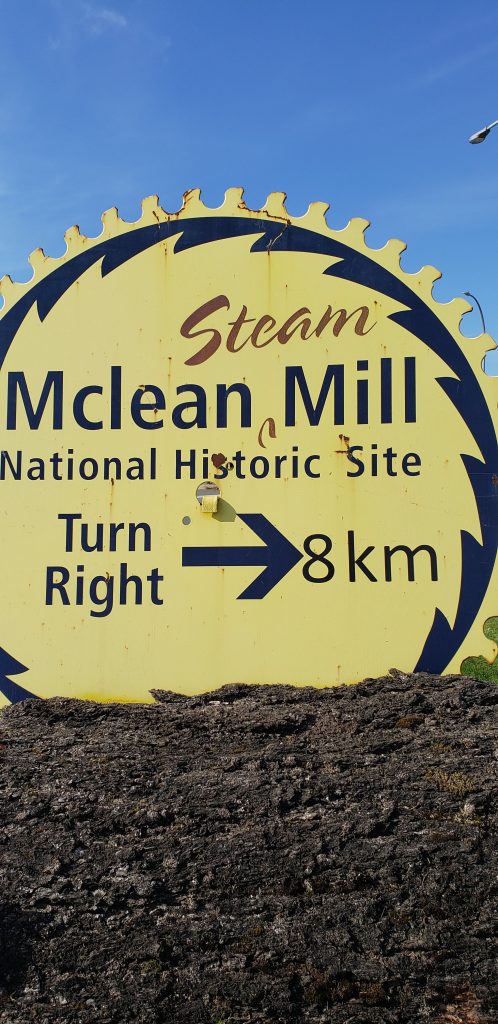 Most people are aware that things are done in the alberni valley a little differently…
Course
Back to Mclean mill Historic site!! The course, this is 3.6 km's of river rock, grass, single-track and marshmellows. Current tetanus shots are recommended due to high content of rusty old machinery.
Venue
Please be respectful of the site, there are many off limits buildings and equipment not meant to be climbed on. REPEAT. Don't CLIMB ON THE EQUIPMENT AND DON'T LET YOUR KIDS CLIMB ON IT!!
Parking
Over flow parking will be signed and located south east of Mill site
Team Tents
Team tent access will be at the second mill entrance. Unload and go park
Most important
The iconic legend Dan Clements may be in attendance!!
Food Truck
www.knockanannagrill.com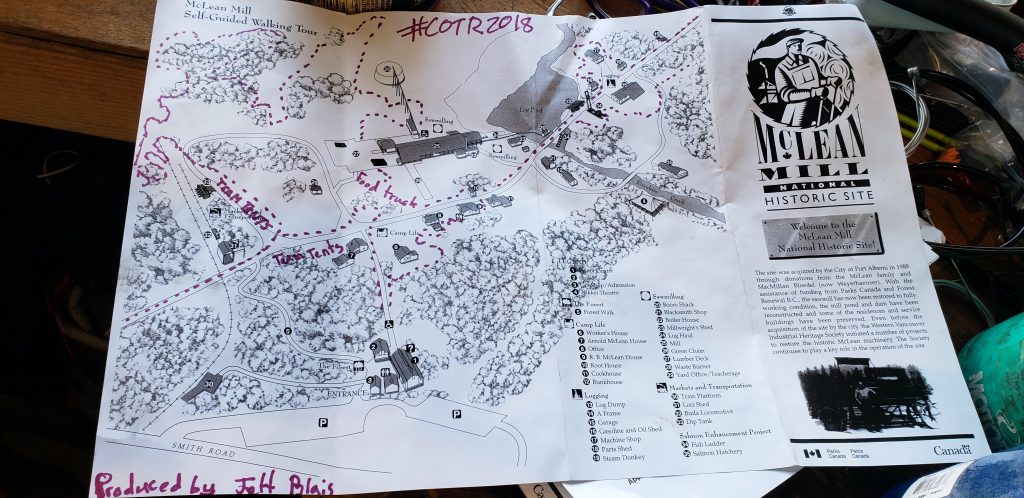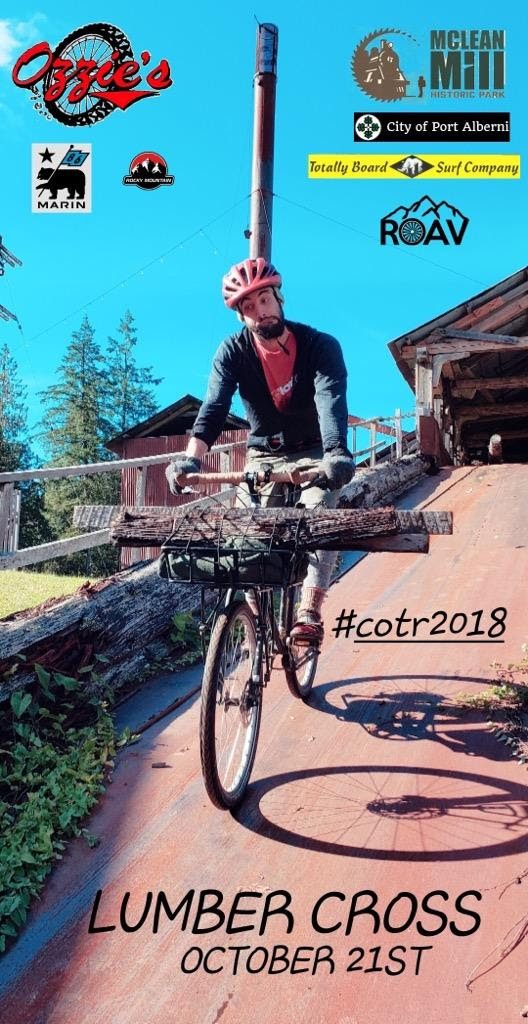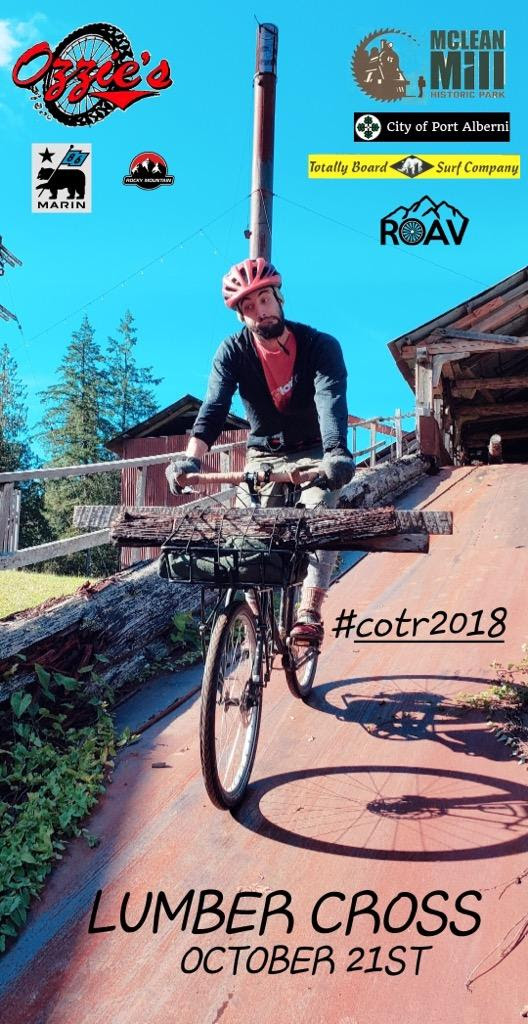 2. Don't forget we owe you $5
If your name is on this list. We have $5 for you (from Qualicum Beach).
There will be an envelope with $ in it at the next 4 races until all our debt is paid. Pop by and pick up your $$ Please.
Alen Fazlagic
Andrew Speed
Brian Moran
Corey Itterman
Erik Leikermoser
Grace Harper
Jordan Lothrop
Justin Demers
Lazarus Difiare
Lief Keithly
Matt Patan
Russ Parks
Scott Mitchell
Scott Pearce
Terry McKall
Toni Begley
Wayne Shtzbel (Not 100% if we owe him the $5 or not?)
3. Weekly Cross Happenings on V.I.
With the daylight fading and time change looming there will not be too many chances left to practice with your buddies. Get out there! We THINK almost all of these practices will be finishing up NEXT week. IF that is NOT the case please let us know!
If you hear of any cross rides or training sessions happening NOT listed here please let me know and I will keep these as up to date as I can.
Rock City Cycles Wednesday Night cross ride/workout. NEW TIME: 5:30 . Nanaimo
Comox Valley Cross Rides. Wednesday Nights. plug our FB group for the weds night cx practice in the Comox Valley https://www.facebook.com/groups/457383181299940
Cowichan Vallen Cross rides. I think maybe Wednesday nights too…..contact them through FB.
2018 Cross Club
Registration link can be found @ www.crossclubvictoria.com.
Details on locations will be emailed to the registered riders list on the Monday of each week. Make sure you register by Monday morning on the 10th of September so that you can receive the info for Ride # 1 on September 12th.
If anybody you know is not on the email blast list from last year, just send them to www.crossclubvictoria.com to register for this year.
Please bring your UCI Licence, Cycling BC Licence or proof of Club membership.
Cross Club 2018 Schedule
Ride #6 – October 24th
Ride #7 – October 31st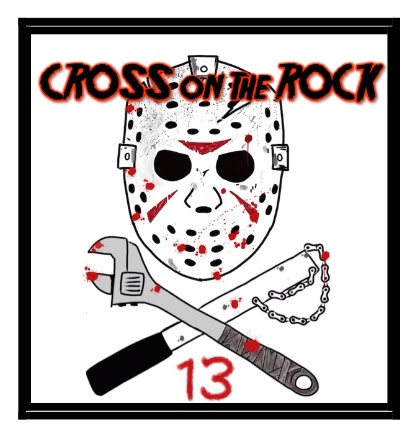 This is an ISLAND series and the past support we have received from our island community is awesome. Lets keep it up in the future as it is what drives this series and makes it special. PLEASE SUPPORT THE SPONSORS. These are local businesses and companies that support local businesses. On-line companies, amazon, big business (besides Shimano) do NOT support community events.
EXTRA BONUS MATERIAL (REPEAT)
We are returning to McLean Mill for the third time in our 13 year history. This will be an amazing opportunity as this is a Canadian National Heritage site.
Just a look back at some photos from the last times we raced at McLean Mill
2010 Set #1
2010 Set #2 (3 links on this page)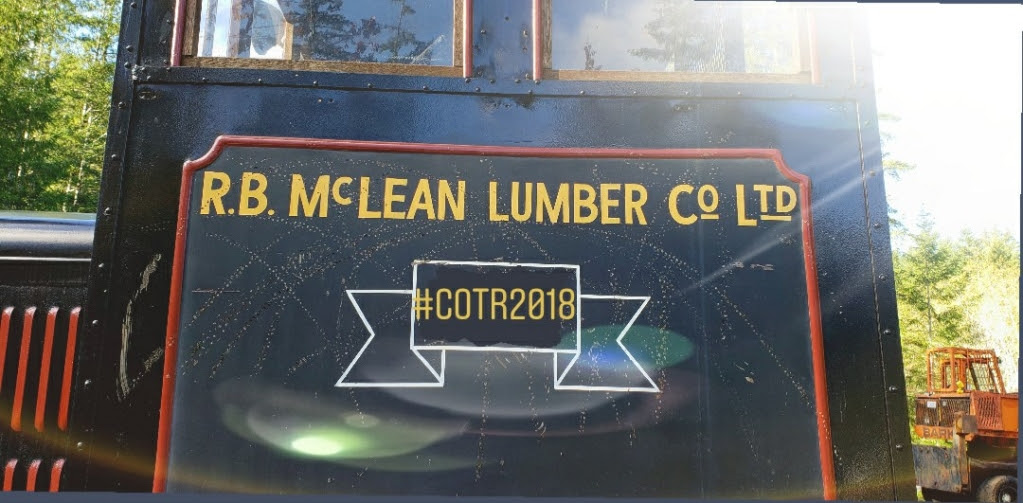 Until next week and the McLean's Mill preview…..happy riding!
Powered by Mazda. Cross on the Rock travels OVER the hump to McLean's Mill this Weekend.