Newsletter #2.
1. Coal Cross Wrap Up
2. Qualicum Beach. Early Preview and Registration Information.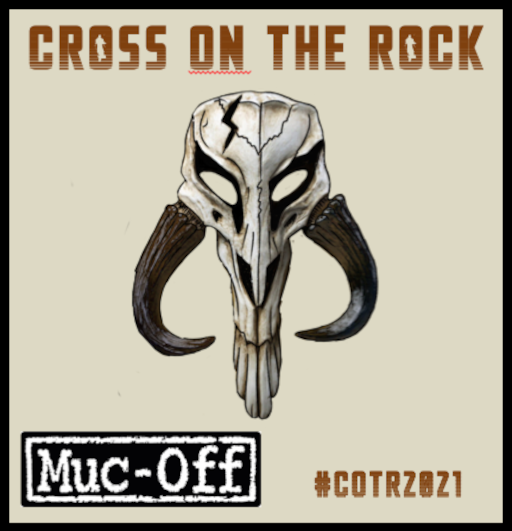 Warm Ups.
Get excited to get on your bike and play this weekend by checking out Patrick's photos from Coal Cross. https://www.flickr.com/photos/palleus/sets/72157719879563551/
For MORE excitement check out the finish line camera footage from the WOMEN'S OPEN race and race for third in MEN'S OPEN race from Coal Cross.
Well that was both AWESOME and strange to be back racing last weekend! So good to see so many people….but it felt strange for sure. Personally I have not been with that many people in one area since the LAST COTR race in December 2019. It was a tiny bit overwhelming.
We felt good about the processed put in place for the year so far. Registration went VERY well. Once you have gone to registration once this year and picked up your season numbers (which you need to keep and use BOTH numbers for all future races) you don't need to back to registration again for the season!
Most people were ON-IT for masks at the start area. We appreciated that and hope to see 100% for the next race.
Some people had masks on for the awards. We know it is hard to drink your "recovery drink" during the awards but we hope to see a bit more masks on for that in the future.
All and all a great return to racing!
I wanted to thank those of you that took the time to send us a note this week following the race. They were very much appreciated and a couple actually made my eyes sweat a bit. We have all been through a lot since March of 2020 and we all want things to get a bit more normal.
What great racing as well! So many new riders in the mix at the front and battles through all the placings. Lots of back and forth racing. Some great rivalries developing. New people on the podium. LEGENDS like Dawn and Tanya returning to COTR. Lots of kids in the little kids races PUSHING it! Some new friendly heckles.
I can not wait for Cross on the Commons!
1. COAL CROSS WRAP UP
From our race directors Lisa and Curtis.
Thank you so much to the COTR Community for making Coal Cross 2021 such a great event. Everyone I spoke with on Sunday remarked that it was great to be a part of the COTR vibe, and I am so stoked that this kicked off the tone for the racing season. Pats on the back and high fives all around! (Even Cumberland's Mayor Laurie Baird stopped by to say she was impressed with the crowd.)
Curtis Saunders worked his magic again on the course (you may remember his earlier Coal Cross race features: Choose Your Own Adventure, The Moto Gap Jump, and the early iterations of the Whirly Whirl). Even though he and I weren't between the tape this time, we heard that you enjoyed the course for the first COTR cross race in two years! It was so awesome to see you all out there digging deep.
SHOUT OUTS! Our Volunteer Team (who went above and beyond):
Big thanks go out to Tim and Heather Roberts, Dan Lehton and Chuck Ashton for hours of brush clearing to tidy up the trail behind the BMX track.
Installation/tear down Crew: Tom Skinner, Jen Miller, Brett Whitehead, Scott MacGregor, Phil/Sam/Nico Schum, Tim, Heather, Dan Lehton, Chad Grice, Greg and Sofia MacDonald, Guy Pollard, the Rachers, the Pechters, and the Meldrums.
My apologies to those of you that I saw out there during tear down who I did not know – thank you for your help; we couldn't have done it without you.
Intro to Cross clinic coaches: Tom Skinner, Jenny LeBlanc and Scott MacGregor
Timers extraordinaire: Therese, Nina, Jon, Belinda Irwin, CJ Hendren, Rachael Black, Malaika, and Mr. Dave Nowak
The Registration team: Tanya Allen, Heather Roberts, Mike Tunnah and Erica Spizawka
Masters of Glamourous jobs (custodial duties): Victoria Leeson, Chad Grice
The Ride Like a Girl ride crew who helped Wendy steer the Kids' Races: Adele Winker, Kimberly Chen, Annabelle Whitehead, Sarah Roberts and Jade Blouin-Comeau
Donations in kind: Dave Nowak/Chris Sykes for water bottles, Jane Podmore and Cheryl Glennie for their garden flowers for the bouquets
My sideshow admin and sanity barometer: Joele Guynup
The gifts that keep on giving: Tycho, Tessa, Rafferty and Pep
Course designer and liaison with the Village and Coal Hills BMX: Curtis (as well as navigator of our house and kids when my brain was full with Coal Cross planning). I am grateful with the sincerest of thanks.
And… hugest of thanks to the energizer bunny Norm and Wendy for their endless energy, reliability and equanimity. YOU ARE BOTH SO AWESOME.
THANK YOU to our Sponsors:
We had an outpouring of support from local Comox Valley businesses who helped our draw prize selection run deep. When you come back to ride in our little hamlet, be sure to check out these people who graciously support our bike community. You will be well fed, outfitted and dressed.
@trailbicycles
@bibliotaco_cumberland
@cumberlandearthworks
@cumberlandcrate company
@riderspizza
@ridingfoolhostel
@gravitymtb.ca
@nikkeiramenya (authentic ramen in Courtenay, BC)
@dodgecitycycles
@blue_toque_sports
@loves.ice.cream
@peacefieldfarmpottery
@gonzaoko (Japanese okonomiyaki food truck in Cumberland)
@babes.foodtruck
@wholeglowcafe
PAY IT FORWARD! Ride Like A Girl Program:
We'd love for you to check out www.ridelikeagirl.ca @ridelikeagirl.ca to see which organization our race proceeds will be supporting this year. This non-profit supports young women/teens in mountain biking and cyclocross in BC. The aims are to help them build connections with mentors and peers in the cycling world, and to encourage engagement in trail building days and in their local bike community. Pretty great youth initiative for a super awesome sport. Take a look on social – these girls totally shred.
Thanks for coming to Coal Cross, everyone. Till next time!
Lisa and Curtis, 2021 Coal Cross Race Directors
As well the series is supported through all 6 events by:
MUC OFF
Naked Bikes
Eleven speed coffee
Hotel Zed
Island Cycles
Study Build
Nutcase
Frontrunners
Riverway Dental
Shimano
Rock City Cycles
Phillips Brewery
Check out this PERFECT photo of the finish of the kids full lap for all the glory race. On the ground. Reading. Thanks to Riverway Dental for supporting the prizes for this category this year.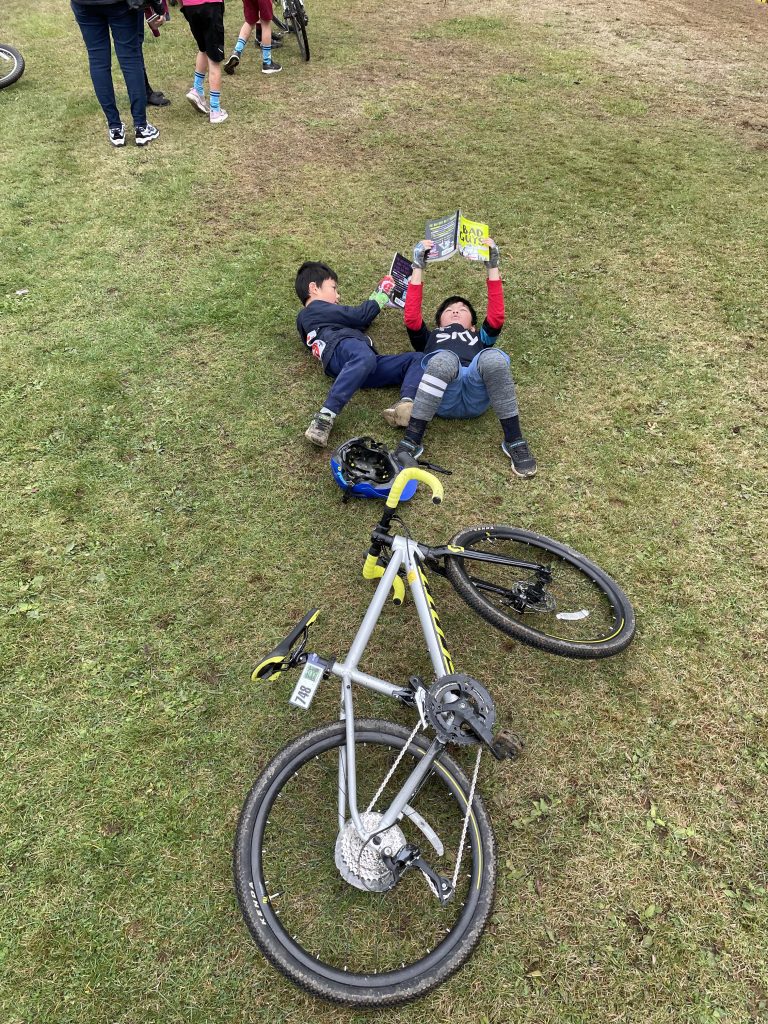 2. Qualicum Beach. Early Preview and Registration information.
NOTE: As instructed
We will send out a full pre-race update next week for Cross on the commons next week. It will include the new registration area and where to park as we can not use our past area due to COVID testing.
For now here is the link for registration which will open at 5:00pm Friday, September 24th: https://ccnbikes.com/#!/events/cross-on-the-rock-2021-race-2-cross-on-the-commons
We have updated and changed a few things for registration and will continue to try to improve this as the season goes on.
Added Singlespeed (this was missed for the first 150 registrations for Coal Cross)
Added Pit Pass purchase option (we missed this for about 100 registrations for Coal Cross) NOTE you only need to purchase this ONCE for the season
Added an option that you can register for multiple races at once. Ie. Launch and Masters or Intermediate and Open.
Added a discount if a racer registers for more than one race. You will get a 25% discount on each of the registrations. BUT they have to be done at the same time. If you sign up for one race, then come back 2 days later and sign up for another, the 25% discount will be automatically applied to the second registration only (no retroactive refunds).
Combined some of the waivers so you don't have to e-sign as many.
Fixed the link so if you are registering someone under 12 that you don't have to upload vaccination information.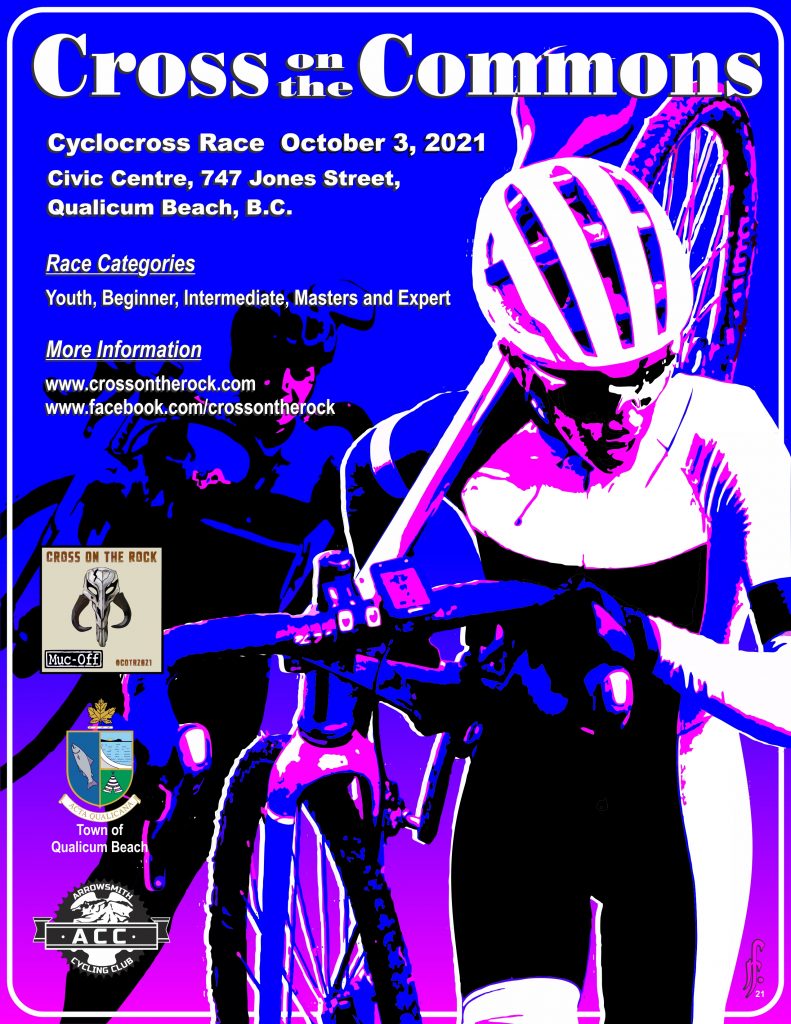 Parting Shot.
Awesome to see the kids pushing so hard that they collapse word-cup-style on the finish line.