Cross on the Rock 2021: Newsletter #1
Get your bikes washed, lubed and ready to race by Muc Off.

Newsletter #1.
1. Cross on the Rock 2021. What you need to know.
2. Coal Cross Early Preview.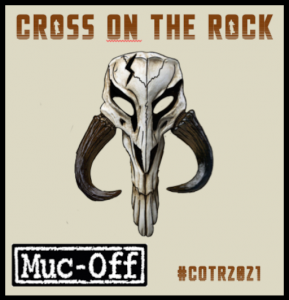 The Warm Up.
It is time to get your cross bike ready to race. Hopefully you have been stockpiling tires and chains over the last year as there is not much equipment to be had out there!! Race what you have. Gravel bike with cross tires. Mountain bike. Cross bike with 2.0's. It does not matter. What matters now is getting our community back together and getting back racing this fall!
We have been updating people of the plan for the fall through our Facebook page. We realize that some people are not on facebook but taking out an ad in your local paper is a bit tough for us so we have chosen Facebook as our social media of the now. If you want to wait until a newsletter or the web site to be updated it is up to you. If you want up to date info…..check Facebook.
Getting Cross on the Rock rolling again after a season off has been a huge amount of work. We will be cramming right until Sunday morning of Coal cross. We are EXCITED about getting back racing but also very nervous. It is up to everyone to act appropriately at our events. To follow the guidelines we have set out and to do what is right. We want to make it through the season as safely as possible. Have patience. Enjoy the community and have fun.
1. Cross on the Rock 2021
What you need to know broken down into categories and bullet points.
A. If you are 12 this year or older you need to be vaccinated to race Cross on the Rock.
Please see our full COVID-19 Protocols on our web site. Previously we had said "12 and older" but after reviewing the provincial guidelines we understand that is not accurate. With vaccines available for anyone 12 this year it is the recommendation that kids are vaccinated. We are giving a bit of leeway for kids 12-18 that they need to have at least 1 shot at least 14 days before Coal Cross and 2 by the time Cross on the Commons happens in October. For 11 year olds turning 12 this year you need to have 1 shot by Cross on the Commons and 2 shots by which ever race ends up happening on October 23rd.
Link to COVID-19 COTR Protocols: https://www.crossontherock.com/about/covid-19-safety-protocols/
B. The schedule is posted on the web page BUT it still may change.
The first two races of the season are FIRM in their dates and venues. Race 3 and 4 may still change. Race 5 and 6 are currently stable. We will keep you posted on any changes. (First on Facebook of course).
C. Which License should you buy?
Cycling BC license requirements this year are INTEGRATED into our registration page. A great paper reduction and time reduction at registration. This will be a BIG help on race day. But what license should you buy?
If you are only going to do a couple of COTR races (We strongly encourage you to race them all) but you don't want to buy any license. You are racing COTR races ONLY. Pay for a Day of Race licence each time you race $12 (Subsidized by COTR to $10) for an adult. $5 for youth. This is OK if you are only going to race once or twice a year and you are NOT going to race Provincials and you are NOT going to race National Champs in Langford this November.
Buy a "Provincial Cycling for All License" from Cycling BC. $80. This works if you are racing the LAUNCH category (Beginners/Youth/Sport) races at COTR. If you are going to race 6 or more cyclocross events this year this is your best bet but ONLY if you are ONLY going to race Cross on the Rock this fall. You can not race other events or the provincial championships with this license.
Buy a "Provincial Race License" from Cycling BC.Adult $120. Youth $75 Get this one if you want to race COTR as well as in Vancouver and Provincial Championships. You can race any category in the province.
Buy a UCI license (Cost currently reduced $65-$120 depending on age) if you want to race Cross on the Rock AND a BIGGER race such as UCI races or National Championship in Langford. You need a UCI race to race National Champs.
D. When can I register for each Race
We will not be doing a full series registration option this year. If provincial restrictions tighten or we have to cancel races because of circumstances this would be a nightmare to administer.
We will open up registration 10-14 days before each event (9 days in the case of COAL CROSS). This will help us monitor the situation and made adjustments to our registration.
There is NO DAY OF RACE REGISTRATION FOR ANY OF OUR EVENTS. That includes kids events. That includes everyone.
To put is another way. All our events are pre-registration ONLY.
Registration will close at 6:00pm the night before each event.
E. Things are bound to change through the year.
We will do our best to keep things moving and the series going but it will be up to all of us to do our part. This will not happen without the support from our community.
2. Coal Cross EARLY preview.
As of Friday, September 10th at 5:00 pm the registration for the first Cross on the Rock Race since November 2019 is OPEN. We are now on CCN for registration. The link is: https://ccnbikes.com/#!/events/cross-on-the-rock-2021-race-1-coal-cros
It should be noted that without us posting this link anywhere Chad Grice was able to figure out where it was and that it was open and registered minutes after the link going live. I have no idea how he did that but we will be giving him a MUC OFF Filth 2 pack for this achievement.
We are excited to be back racing.
Thanks to Coal Cross organizers for helping us re-start the series.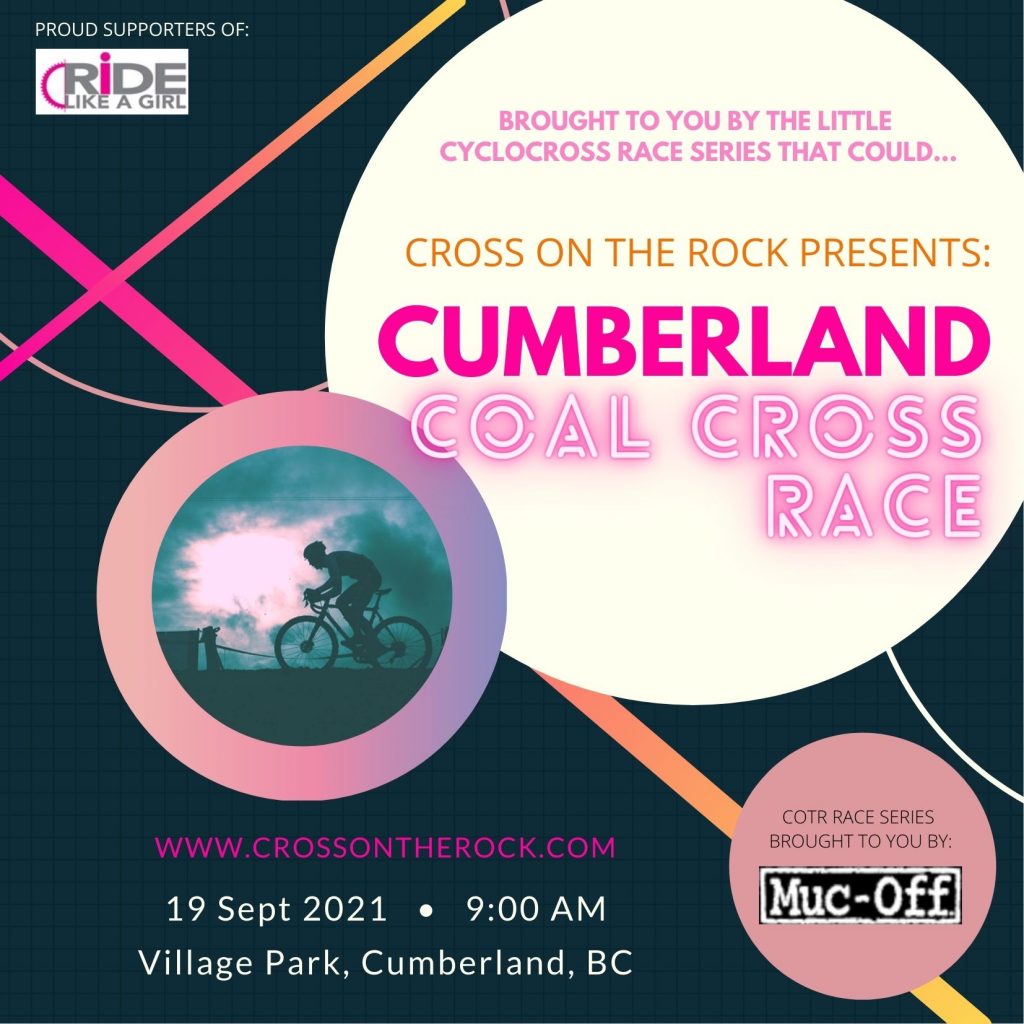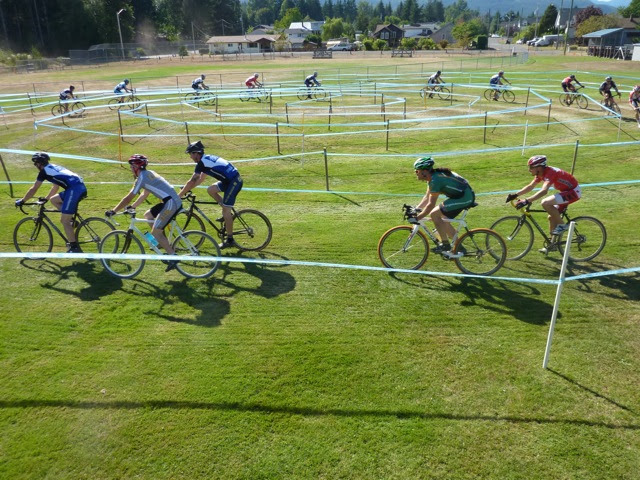 Cross on the Rock 2021: Newsletter #1