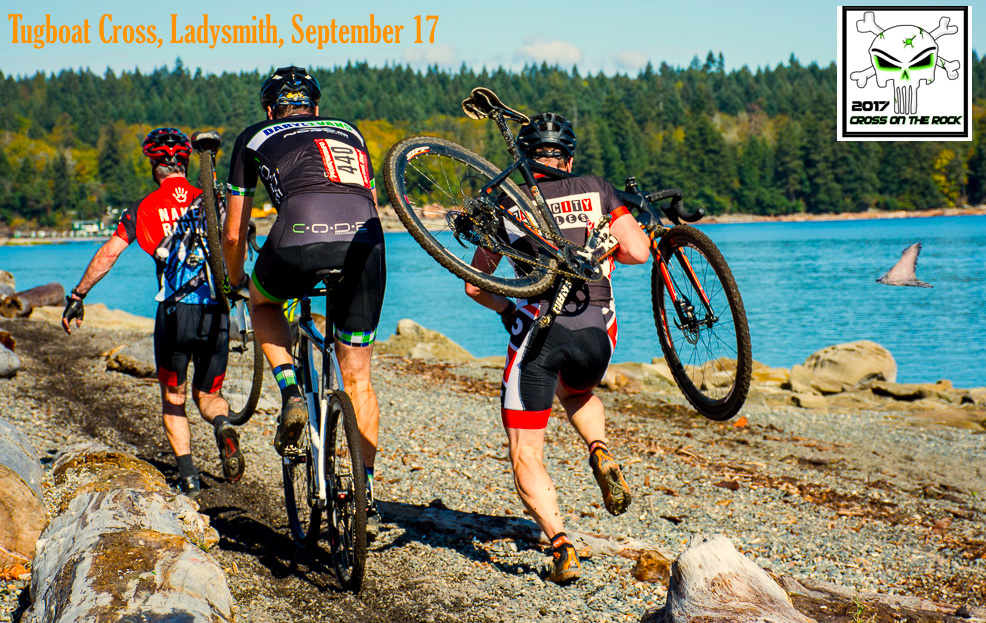 COTR – Newsletter 2017 #3 – Powered by MAZDA then cleaned and prepped by Muc Off. #COTR2017
A MAJOR thanks to MAZDA for continuing their title sponsorship of the COTR series. They will have the CX-9 out at transfer beach on Sunday for people to check out. Through the season they will be displaying different CX series vehicles at different races. Check them out.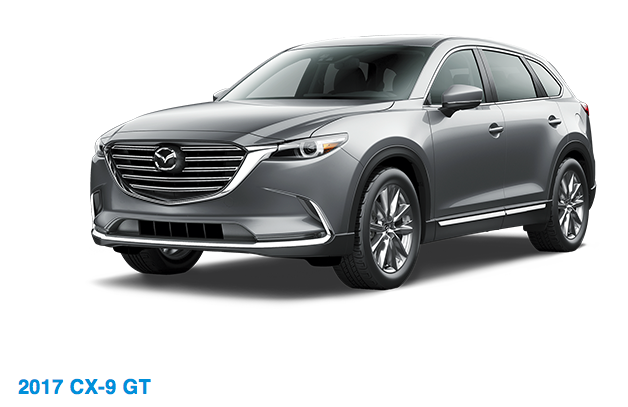 Featuring:
SKYACTIV TECHNOLOGY – Exceptional Fuel Economy
KODO "Soul of Motion" – Crafted to Make Driving Better
i-ACTIV AWD – 27 Sensors Monitor Your Drive 200 Times per Second.
SAFETY -comes with a matrix of passive and active safety features to help keep you safe.
SPACIOUS – Seating For 7
Before we get into the "depth" of the newsletter a couple of things to go over.
#1. Stay off race courses after we have used them. This goes for Topaz Park from last weekend and any other course going forward. We need to give the park a break. Let it recover. Let the regular users have it back. Last year we ran into a problem with one of our venues in that we would remediate and then a bunch of people would ride the course and ruin the remediation so we would have to go back again. I KNOW it is perfect for training…..but PLEASE lets be considerate and preserve our courses and relationships for future use.
#2. The word "Sandbagger" is tossed around at cross races as much as the word "Bully" is around the school yard. Both words are probably over and miss used. Someone winning their first time or their first race is not a "Sandbagger". An Elite rider riding down a category….yes….that is. Someone lapping all but 2 riders in an intermediate race….yeah….you can probably in a joke call them that. Just be careful about how you use the word. Give racers the chance to be in the winning circle every once in a while. If they are killing everyone EVERY race……then we will give them the "gentle nudge" as it is known. If it is their first time winning and they have never been top 5 in the series. This might be their year to shine in Beginners or intermediates. We keep an eye on it……and remember……we can joke with our friends only if they can take it! Most of all we are trying to get people racing and having fun.
Do you want to check out some photos from last week's event. Here is a link to multi-time COTR photo contest winner, Patrick Burnham's photos from last Sunday: https://www.flickr.com/photos/palleus/albums/72157686478898634
IN THIS NEWSLETTER:
1. At the races (a few tips and procedures)
2. Pro City GP Review
3. Tugboat Cross Preview
4. Are you a YOUTH rider and do you want to race for FREE in 2017? (Repeat)
5. Registration
1. At the races (a few tips and procedures)
A few little bullet point reminders for this week. A couple of these things have not been in recent newsletters PLUS we have a lot of NEW people out so it is good for them to know as well.
It is a bike race. Although CX is probably one of the safest types of bike racing accidents will happen. We wrote this up a few years ago and we thought it would be a good time for a reminder. IF an accident happens during a race it sometimes takes a FEW people to help out to make it safe for the person in the accident as well as those still racing. The first priority is to the person that is hurt. NOT the racers. This can sometimes require the course to be diverted, short-cutted and in some cases (as it was in one of the women's races on Sunday) it stopped and maybe re-started. At each event we have first aid staff on site. We also have a number of experts that are racing and can provide their expertise in certain situations. If you see something and the course marshall is not close (we can't have marshals every 100m) feel free to jump in, divert traffic, warn riders. If a rider has hit their head or should not be moved. Don't move them. Again. The first priority is to the rider that is hurt. If anyone has any questions about this please fire us a note. We will also make this more visible and a LONGER version of it on the new web site.
We are not the World Cup or even the Canada Cup. We are and will continue to be a Grassroots cycling event. Yes….a LOT of people come out….which is AWESOME but please don't expect the nature and feel of our events to change to a "super-pro" level. We want to keep the cost down and the vibe up.
We mentioned at the start of a few races on Sunday about "language" and aggressiveness. Racing is racing….but being overly aggressive or use abusive language at our events will not be tolerated. We had close to 100 kids out last Sunday…..it is a FAMILY atmosphere. Lets keep going. As mentioned 1 warning. 2nd offence and you are gone for the season

2. Pro City GP Review

Race Recap:

Another historic day racing bikes in Victoria thanks to all the amazing people that came out! I was blown away by how fast the course came down thanks to everyone pitching in. Despite the chaos of organizing the weekend I even managed a decent race result. AMAZING!

There were several key volunteers that deserve a BIG THANK YOU! Deb and Lisa for their dedication to the registration table, keeping the line-ups reasonable considering the massive amount of racers. The course setup crew, Drew, Joele, Curtis, Dave Pod, Kyle, Rob, Amy, Ros, Andrew, Roland. Victoria for the help with the Beginner Clinic. Also the critical number trackers in the timing tent, Patrick, Bruce, Sherry, Dave Pod, Victoria, Ros, Joanna, and Dave S, not an easy job but a job well done. I'm sure there were several more that pitched in in all aspects of the day and I'm sorry if I missed you. Andrew from Indecent Risotto was super happy to be there and he will be back for more cross, I hope everyone loved the food. The City of Victoria Parks Department will be happy we didn't trash the park and we are very fortunate to have the use of the space so please respect the area and keep away with your cross bike until next year. Big shout out to the Sponsors of the event Shimano and Trek Bikes Victoria for donating a few grand worth of prizes.

As always Norm is the super industrial glue that holds these events together. He is always calm and collected, organized, and deserves so much credit for the success of this event and the entire series. Thanks Norm!

Thanks, Scotty

Norm's Notes:

We have always talked about having a little kick off event before the first race. Saturday night it finally worked. We see that growing to be bigger in future years.
Most people are getting the new number and bike tag system. We will keep working on a few placements of the tags with people….a few out of place (check future FB post).
Registration will continue to get faster as more people have their race numbers. The new "procedure" will be below.
SO MANY KIDS!! It was incredible to have to run 2 waves in the half track and 4 in the 'Lil nutcase race. PLUS a bunch of younger kids jumping into he beginner events as well. SO awesome.
AND……over ONE HUNDRED WOMEN!!! 104 to be exact. That has NEVER happened in a cross race in CANADA! SO INCREDIBLE!! Keep bringing your girlfriends, friends and people you know out. Recruit. Recruit. Recruit.
Tycho and Tess sold out of their Freezies. They were PUMPED. Thanks to those that supported their 2nd annual T&T stand.
The racing was UN-REAL. The depth is getting GREAT. The wheel to wheel action awesome. Battles from 1st to 87th place.
Oh yeah…..cough-cough……biggest cx race in Canadian History. 387 not counting the Zoom-Zoom racers. Probably come to 460 or so with all the kids. Lets keep doing what we are doing!
It is going to be an amazing race season!!

3. Tugboat Cross Preview

This event had to move 2 weeks earlier to swap dates with Cumberland. Because of this the park will likely be busier than when we normally have this event. There will be other park users. Remember….it is their park too! As well Sealegs kayak business will be open for business if the weather is good. They are located right on our course/area….so show extra consideration if they are open.

Norm's Notes:

Tugboat CX in Ladysmith has been voted the most popular event by racers the last two years. Racers LOVE this venue and this race.
It ranks as #7 and #10 for biggest events all time
The 2015 version of Tugboat ranks as the 8th tamest (least DNF's) race in COTR History.
One of the easiest races to get to by both UP and DOWN Islanders.

From the Race Directors:

Course Description:
The course will be similar to previous years with all the good characteristics; sand, stairs; and lots of fast grass.

Rain is in the forecast….so tire choice will be a serious consideration!

Venue:
Transfer beach is located on the water side of Ladysmith right under (east) of the town of Ladysmith. It is SUPER-EASY to find.

Parking will be challenging, so please car pool with friends/frenemies/teammates.

Food truck will be there and Riot Brewing will have beer gardens set up in a well positioned "heckling area"

Team tents:
Team tents are welcome and there will be an area set aside for them on the lawn near the volleyball court. First come…..first up.

Tugboat CX Race Day Schedule
We will be swapping back to our usual race schedule which we will be using for the remainder of the race season. Everything is a bit more condensed than at Topaz Park.

| Category | Start Time |
| --- | --- |
| Registration Open | 9:15 am |
| Beginner Clinic | 10:00 am |
| Launch Men (formerly Beginner) (Including Youth U13 and U15) | 10:45 am |
| Launch Women (formerly Beginner) (Including Youth U13 and U15) | 10:46 am |
| Younglings (Bigger Kids). Full lap or almost a full lap | 11:40 |
| Intermediate Men (Including U17) | 12:10 pm |
| Intermediate Women (Including U17 and Masters Women) | 12:11 pm |
| Lil Nutcase Kids Race | 12:15 pm |
| Masters Men (40-54) | 1:15 pm |
| Super Master Men (55+) | 1:16 pm |
| Open Men (formerly Expert) | 2:30 pm |
| Open Women (formerly Expert) | 2:31 pm |

Registration/Number Pick Up/Race day Procedure

ALREADY RACED THIS YEAR: If you did the first COTR race this year you need to bring three things: Your bike number (attached to your bike). Your race number (either attached to your jersey or ready to attach). Your license or $10. Check in at registration. Show them your license or pay $10. Check your bike tag at a separate spot set up by reg. Good to go.

HAVE NOT RACED THIS YEAR: Head to registration. If you are pre-reg then you don't need a reg form (otherwise you do). If you have a license you don't need a license form (otherwise you do). Head to the counter. Show your license (or pay $10 and give them the cycling BC form). Pick up your bike number and your body number. Check your bike tag at a separate spot set up by reg. Good to go.

4. Are you a YOUTH rider and do you want to race for FREE in 2017? (Repeat)

After amazing participation and response last year with their support of youth races. Quadra Island based Study-Build will again be supporting and paying for YOUTH racers (up to 19 year old) for COTR this year.

Here are the requirements:

The racer must participate in 7 or 8 of the eight races this year to qualify for free entries.
For the reimbursement at end of season the racer (NOT the PARENTS) will need to submit a request, (might be a simple google form)
Then we'll mail them a cheque

While we LOVED the "enthusiasm" of the money mosh pit last year at Saanich. This will be a more reasonable way to do this and take a bit of pressure off the final awards.

5. REGISTRATION.

Unfortunately if you did not register for the SERIES when that was an option then you have to register for the rest of the events separately. Pre-registration closes at 8pm the night before each of these events.

Pro City Cyclocross Grand Prix – https://raceroster.com/events/2017/14135/2017-cross-on-the-rock-pro-city-racing-gp
Tugboat Cross – https://raceroster.com/events/2017/14137/2017-cross-on-the-rock-tugboat-cross
Coal Cross – https://raceroster.com/events/2017/14138/2017-cross-on-the-rock-coal-cross
Kona Kup – https://raceroster.com/events/2017/14149/2017-cross-on-the-rock-kona-kup
Cross on the Commons – https://raceroster.com/events/2017/14150/2017-cross-on-the-rock-cross-on-the-commons
Day of Thunder – https://raceroster.com/events/2017/14151/2017-cross-on-the-rock-day-of-thunder
De Grote Prijs van Fairgrounds – https://raceroster.com/events/2017/14152/2017-cross-on-the-rock-de-grove-prijs-van-fairgrounds
Hot Crossed Bunnies – https://raceroster.com/events/2017/14154/2017-cross-on-the-rock-hot-crossed-bunnies

Check your in-box next week for Newsletter #4 with a Tugboat CX-Recap

The Council of cross signing off until Sunday (we will still be live on FB though).

Example of a bike number "Don't". We want it attached to the seat post. NOT the seat rail please.

COTR Newsletter #3. Powered by MAZDA. Cleaned up and prepared by MUC OFF