Newsletter #6.
1. Muc Off Cup Preview
2. Pro City GP of Cyclocross. Review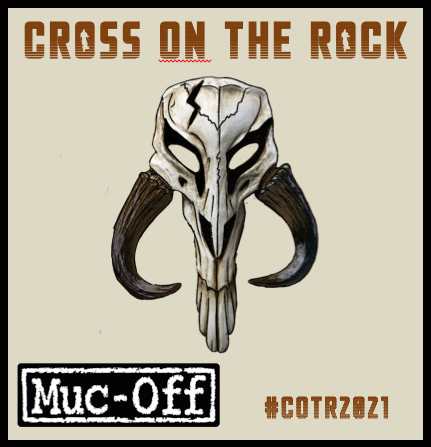 Warm Ups.
We are at that half way point in the season. Thank you all for following our COVID Protocols. so far this season. A couple of notes: Please continue to wear your masks to: Registration. Staging. Podiums. Washrooms. Within your team tent area it is up to you and your team.
We are no longer accepting vaccination cards for proof of registration. You must present a Vaccination passport with QR code going forward.
If you are CHANGING RACE categories please #1. Let us know so you get your points and #2. we need to re-assign you a number in the new race category so you need to come to registration.
Given that we are half way through the season it is a good time to check your points and standings to make sure all your results are accounted for.
1. Muc Off Cup Preview.
REGISTRATION CLOSES: Saturday at 6:00 PM. No on site registration. LINK
Time to get Muc'd up!
Muc-Off is back as title Sponsor or our event again this year! It'll be great to have all their amazing products and Pete and Jamie working hard washing bikes again. The Bowen park course is a classic. It looks like there will be lots of rain this week, so get ready for things to be slippery. The course will be similar to last year with a road section start, into a single track wooded climb, quick down hill, then onto the grass for lots of twists and turns before the infamous stairs and volley-ball court/sand section.
The Stats!!
This race has some impressive stats over the history of the event.
Biggest race of all time! 2019

5th biggest in 2018
6th biggest in 2017

Biggest category of all time masters men 40-54 in 2019 with 88 racers
Most DNF's EVER in 2014

4th most DNFs in 2010
10th most DNFs in 2011

LEAST DNF's ever in 2016
The last time this race was held in 2019 Holly Henry won the Open women's with Wendy Simms in 2nd.
On the men's side there was a great battle between Canadian Champ Michael Van den Ham and Carter Woods with the Canadian Champ coming out on top.
Course Hazards
First of all the park is open to the public. There are people everywhere and some will NOT be aware of the race or cyclists on course. Keep your head up!
Please be very cautious of the down-hill section after the pool. This is the fastest section with some BIG trees that can break your shoulder or your head.
There are slippery sections, roots and trees and uneven ground all over the place and it will be WET
You MUST stay to the inside of the cones near the tennis courts. This is very important as we are sharing the road with other park users.
The last hazard is the down-hill after the stair section. Please use caution, as it its steep and can be slippery.
Parking
Parking is located in the lot beside the Volley Ball courts off WALL STREET. These spots are not marked so please don't park like a donkey and mess it up for other people. Organized rows!
Overflow parking can be found across the street at the Curling Club.
There is also some parking up by the park administration buildings by the tennis courts and then above that by the pool
All spots are within 1 minute of the main race area.
Registration and race central
Will be located near the Volley Ball courts
ALWAYS: Please be courteous to other park users.
Team Tents
One row on the grass in front of parking area
Then a second row against the curb in the parking lot.
STAKE YOUR TENTS!
Please do not put any tents on the opposite side of the course. Only event tents are allowed in that area. Thanks
Food Truck.
We are lucky to have Tipsy Avocado coming to provide healthy Mexican food for the event.
https://www.facebook.com/tipsy.avocado/
Prizes
Muc Off and Rock City Cycles are literally giving away thousands of dollars of product at this event. We have been posting photos on social all week. Check them out.
Make sure you stay for the draw prizes we are giving away a very special Muc-Off inspired Bike this year!!
PLEASE STAY OFF THE COURSE AFTER RACE DAY!
Lastly we can almost guarantee this…..NUMBERS ON YOUR LEFT!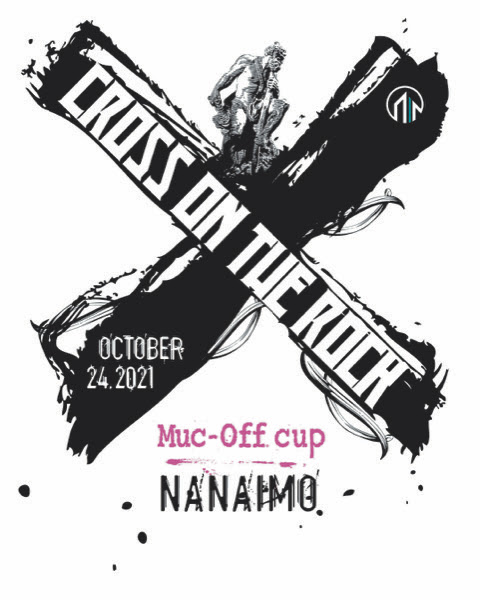 2. Pro City GP of Cyclocross Review
Notes from Race Director Scott Mitchell.
Another awesome day for Cyclocross in Victoria. It was great to see so many people out on the thanksgiving weekend and the weather was pretty perfect for racing. I couldn't believe how many kids came out and raced, I'm sure we will see many of them racing and standing atop podiums in the future. Can't believe how fast the course came down, that was such a relief after a long day of directing and racing. Thanks to all that helped clean up!
There were several key volunteers that deserve a BIG THANK YOU!
Deb and her sister for their dedication to the registration table.
The course setup crew, Dave Pod, Kyle, James, Kelly, Gabor, Doug, Rowan, Grace, Andy, Mark ,Dylan and family. There were more….sorry if I missed ya.
Also the critical number trackers in the timing tent, Patrick, Bruce, Bruce #2, Alan, Joanna, , not an easy job but a job well done.
I'm sure there were several more that pitched in in all aspects of the day and I'm sorry if I missed you.
The City of Victoria Parks Department hasn't complained…… fingers crossed….. so please respect the area and keep away with your cross bike. Although this might be the last Topaz race. We will certainly try and race at Topaz again if the park renovations allow for enough course.
As always Norm is the super industrial glue that holds these events together. He is always calm and collected, organized, and deserves so much credit for the success of this event and the entire series. Thanks Norm!
Event sponsors: Shimano Pro and Trek Bikes Victoria
Check out the photos from the event. The link is posted above in the warm ups.
Parting Shot.
Aaron Schooler rocking the OLD Bowen Park Downhill. Photo by Colin Wilson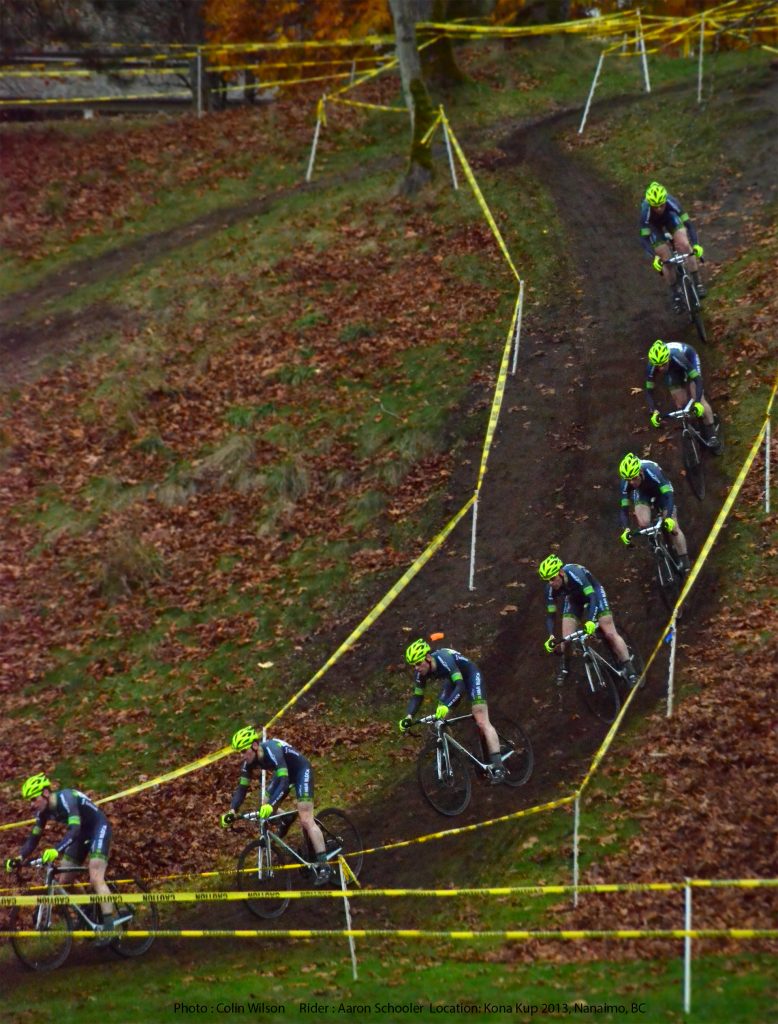 Cross on the Rock 2021: Newsletter #6